This supplement is designed for stim-free energy and pumps.
Product Overview
We all live busy lives. It's understandable that you need a boost here and there. Like most of us, you probably have a cup of coffee or two (or three) throughout the day gearing up for that big workout. Once you get home and settled, the last thing you want to do is workout. Here is where a great pre-workout can come to your defense. With ingredients and a formula designed to improve your training and performance while giving you a great boost of energy, working to get huge just got a little easier. For those looking for stim-free options, those exist as well and MTS Nutrition Vasky Stimulant-Free Pump Inducing Pre-Workout is one supplement worth checking out as it serves as a good one to compare with other, more top-tier pre-workouts.
What you'll find from a good pre-workout supplement are a host of benefits to aid in your training and overall physique. With ingredients to boost performance, your energy and focus will improve ten-fold and your ability to reduce fatigue will increase allowing you to train longer without soreness or unwanted pain. For your muscles, pre-workout can increase blood flow and provide for muscle pumps to let those gains flourish and enhance recovery to bounce back faster and promote more efficiency (1).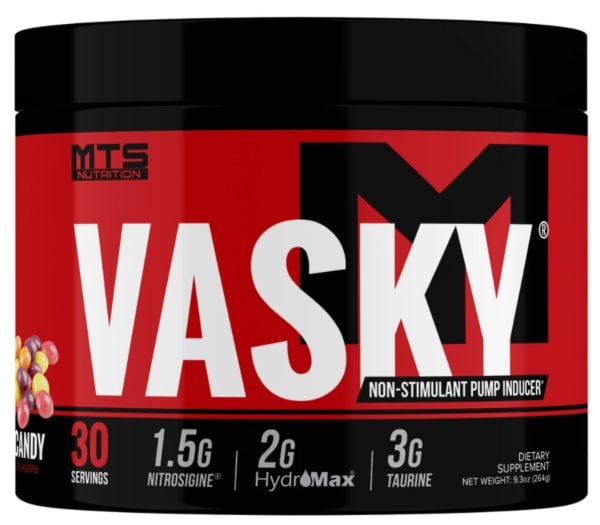 MTS Nutrition is a company seeking to make good quality supplements for their consumers to promote better health and fitness, as well as great gains. With a focus on quality control and transparency, they aim to stand out in the sports supplement industry as an honest company. With products ranging from all kinds of supplements, this super greens was created to promote better health and wellness. With advanced formulas and ingredients, they hope this comes through with their products.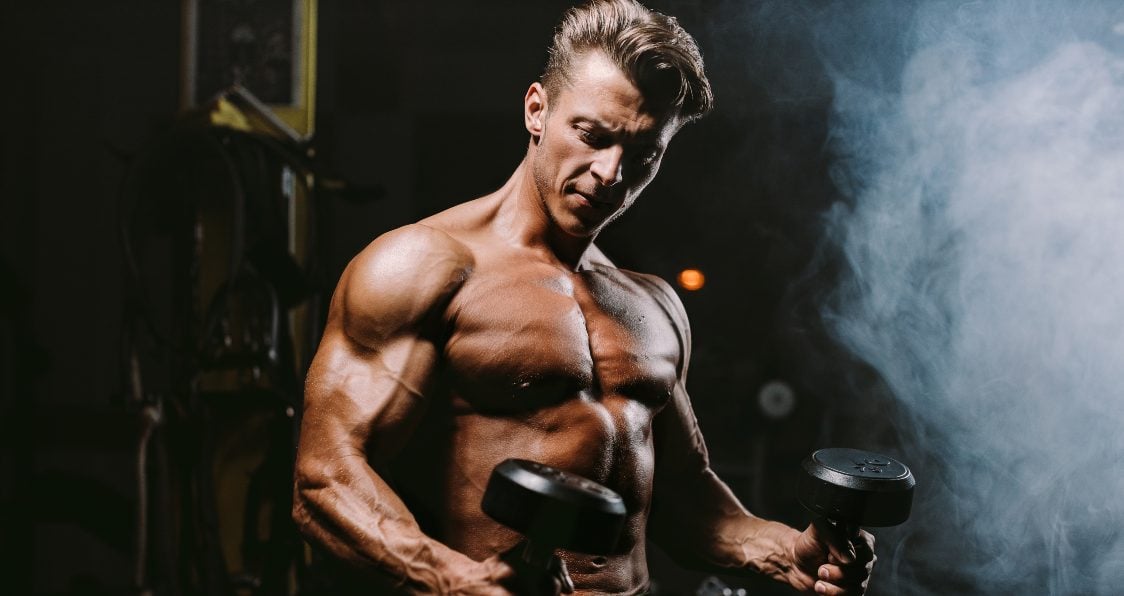 MTS Nutrition Clash Highlights
MTS Nutrition Vasky is a stimulant-free pre-workout designed to enhance your workouts while remaining free of stimulants. This product is designed to improve blood flow to the muscles and promote saturation within your muscles to enhance growth. With minimal ingredients and all being scientifically dosed, you can add to your workout with a supplement that seeks to take care of your needs. You can use this product alone or pair with another pre-workout, stim-free or not, to enhance your pre-workout routine.
Ingredients
Taurine: Can boost physical performance by working your muscles harder and longer, as well as metabolism support (2).
Powdered Glycerol 65% HydroMax: Works to improve endurance and stamina by promoting blood flow and keeping you hydrated.
Inositol-Stabilized Arginine Silicate: Enhances blood levels and can increase nitric oxide levels (3).
Other Ingredients
Silicon Dioxide, Calcium Silicate, Sucralose
Price, Flavors & Effectiveness
MTS Nutrition Vasky is a fully loaded stim-free pre-workout designed to increase energy and muscle pumps through a research-backed ingredients list and formula. With 30 servings per container, one scoop of this pre-workout will in theory do the trick for all your bodybuilding and workout needs.
With 2 flavors, the options are interesting as MTS works to provide variety and taste. Flavors include:
Pros: Decent ingredients with proven research for results. Flavors are pretty good and can this can enhance some of those pre-workout benefits while being stim-free.
Cons: There could be more ingredients that work better, more amounts in the current dosing, and some ingredients are unnecessary. Does contain artificial flavors like sucralose.
Price: $34.99
Featured Athlete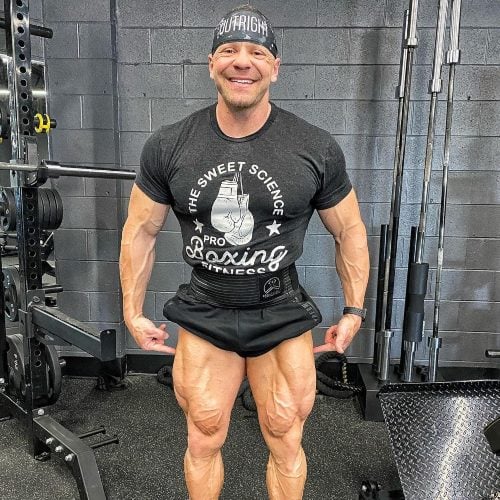 Marc Lobliner is a professional bodybuilder and amateur boxer who operates his own coaching business called Tiger Fitness. Featured in many publications, this athlete knows what it takes to succeed in a grueling sport like bodybuilding. Working with MTS, Marc uses their products as a way to further himself in his career and in his everyday life, while also promoting them so others can do the same. A true athlete and inspiration for many, Marc seeks to use fitness as a tool to bring people together and change lives.
Overall Value
MTS Nutrition Vasky is a stimulant-free pre-workout designed to increase energy, work to enhance focus, and provide for muscle pumps to ensure growth. Pre-workout supplements are incredibly popular and can give you that boost you need before your workout after a long and grueling day. This product could be much better, but for what you're working with, it's a decent option if you really find yourself in a bind. What you are really getting is an okay pre-workout with decent ingredients that could be dosed and handled better from a company who claims to know about bodybuilding and the needs of athletes. Check out MTS Nutrition Vasky today to compare to others or to just try something new.
Try MTS Nutrition Vasky Pre-Workout Here
---
Check out our list of the Best Pre-Workout Supplements for some amazing products!
---
Generation Iron may receive commissions on purchases made through our links. See our disclosure page for more information.
Let us know what you think in the comments below. Also, be sure to follow Generation Iron on Facebook, Twitter, and Instagram. 
*Images courtesy of MTS Nutrition, Marc Lobliner Instagam, and Envato
References
Kedia, A. W.; Hofheins, Jennifer E.; Habowski, Scott M.; Ferrando, Arny A.; et al. (2014). "Effects of a Pre-workout Supplement on Lean Mass, Muscular Performance, Subjective Workout Experience and Biomarkers of Safety". (source)
Waldron, Mark; Patterson, Stephen D.; Tallent, Jamie; Jeffries, Owen (2018). "The Effects of an Oral Taurine Dose and Supplementation Period on Endurance Exercise Performance in Humans: A Meta-Analysis". (source)
Rood-Ojalvo, S.; Sandler, D.; Veledar, Emir; Komorowski, J. (2015). "The benefits of inositol-stabilized arginine silicate as a workout ingredient". (source)