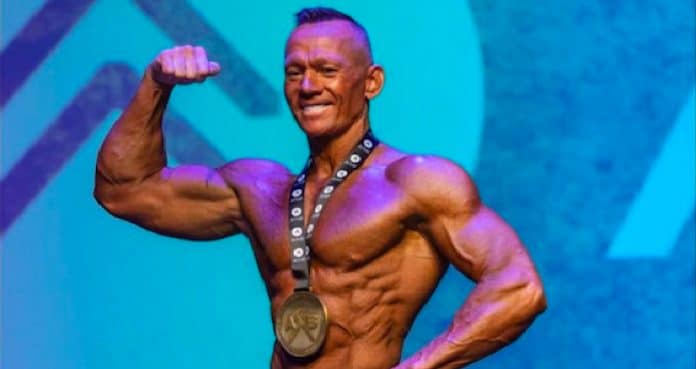 Luke Francis Trainor wants to win 7 gold medals in the 2022 natural bodybuilding season. 
With 2022 underway, everyone has New Year's resolutions. Some big, some small. And Luke Francis Trainor, a Professional Natural Bodybuilding Association (PNBA), is not shying away from accomplishing big things this year. This PNBA pro natural bodybuilder plans to win seven gold medals in the 2022 natural bodybuilding season. So how does he plan to do this exactly? He's looking to add mass to crucial areas of his body. On Instagram (IG), Luke Francis Trainor said:
"Gaining size in the right places for the Natty Bodybuilding Season in 2022 

I have 7 titles to Win this year and no less"
As Trainor heads toward a new age decade turning 50 this year, he sets the bar high for his endeavors. First, he wants his gold medal count to match his age. He proclaimed:
"My Goal for 2022

I want and will be busting ass to achieve 7 x 1st Place Victories 

to bring my total to 50 

I turn 50 years of age this August so i want the 50 at 50 Dream"
Age is Just a Number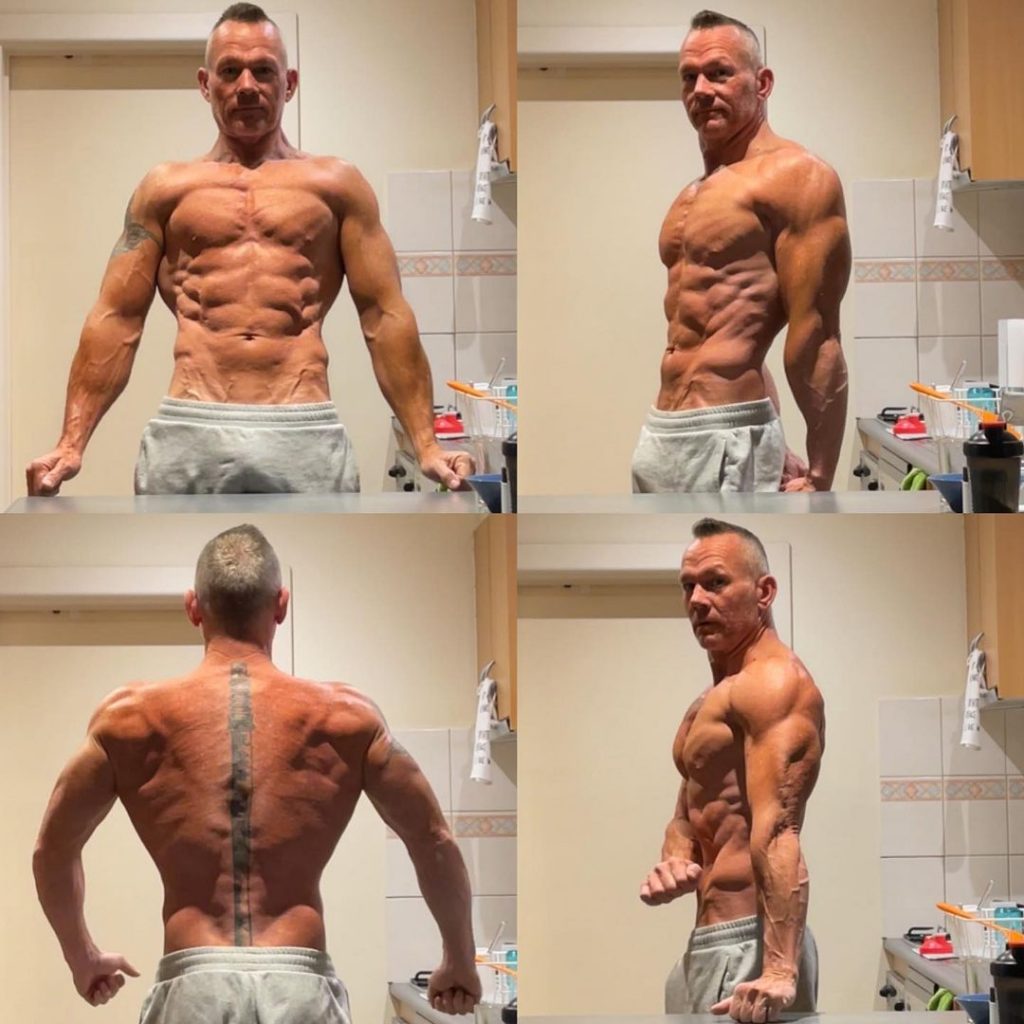 If that seems like an impossible task to you because of his age, think again. Claire Burton, Women's Physique 2021 Natural Olympia champion, had her best natural bodybuilding year yet after turning 50. 
And Trainor isn't messing around. Most people were indulging in food and drinks this holiday season. But he started his new year goals early. He stated in an IG post on December 27, 2021:
"Unlike most the only thing i am doing for Christmas and New Years is sticking to my diet and training plan until i win what i want come 2022 A [sic] season"
You can see him flexing his physique in the post below. 
View this post on Instagram
Luke Francis Trainor competes in the Men's Physique division. This division is no walk in the park, though. It's filled with elite contenders, including former champion and Hall of Fame Inductee Jon Tsiu and 2018 champion Colin Congo. And of course, none other than William Long – the reigning Men's Physique Natural Olympia champ and first natural bodybuilder to sign a multi-media deal. 
2022 Natural Bodybuilding Season Workouts
On IG, Luke Francis Trainor is hitting his legs hard. You can find him doing many leg movements recently, including seated calf raises, leg extensions, smith machine squats, and leg presses. 
Although skipping leg days seem to be the move for gym-goers, this natural bodybuilder explains why you should never miss leg day (click the link).
Below is an IG clip of Trainor performing a calf exercise. 
View this post on Instagram
WADA 
Natural bodybuilding levels the playing field. Most bodybuilding leagues will not endorse drugs in the sport, but they don't have a metric to prevent it either. Natural bodybuilding leagues do since that's what makes the sport natural, after all. However, only one institution – the International Natural Bodybuilding Association (INBA)/PNBA uses the best drug testing laboratories available – via World Anti-Doping Agency (WADA).
You can see the initial 2022 INBA PNBA schedule via this link. 
Generation Iron wishes Luke Francis Trainor the best of luck in his 2022 endeavors! 
Follow us on Instagram, Facebook, and Twitter to learn the workouts natural bodybuilders do!