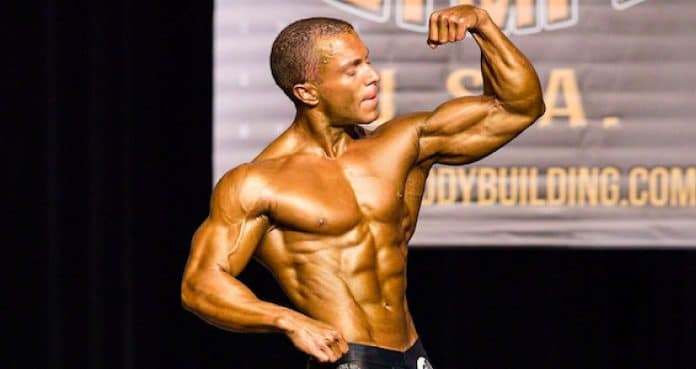 Mati Scopinaro says you're missing out on many benefits if you skip leg day. 
No one likes the days following a brutal workout where you're so sore you can barely walk a couple of feet without cringing. And to make matters worse, you know you have a flight of stairs to climb. If you've been there before, then likely you're suffering from delayed onset muscle soreness (DOMS) after putting in a hard day's work training your legs. So you may wonder if it's even worth the agony of training the part of your body that isn't your "flex" muscles; think again. Natural bodybuilder pro, Mati Scopinaro, has some wise words to share. On Instagram (IG), Scopinaro wrote:
"Big mistake not training legs! According to several studies, leg training to the maximum stimulates the production of testosterone and growth hormone."
Mati Scopinaro continued to say that training legs will make your legs grow. And set the rest of your body up for growth. He said,
"Legs are half of our body and it is what mobilizes the most blood and oxygen."
You can see Scopinaro's complete statement, along with a clip of him performing hack squats below:
View this post on Instagram
Natural Bodybuilding Career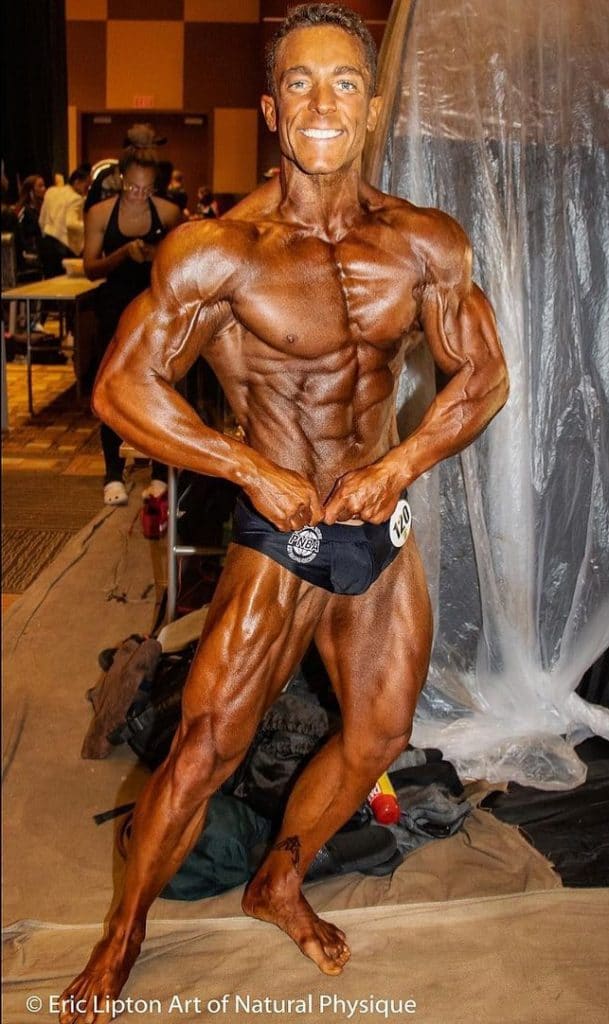 While living in California, Mati Scopinaro started bodybuilding when he was 20 years old. His inspiration arose after attending his first gym – Gold's Gym. While there, Scopinaro admired the bodybuilder photos he saw on the walls. These athletes' large amount of muscle mass piqued his interest in the sport. Scopinaro acquired abundant info on nutrition and training by reading magazines and talking to other gym members. Although he admired the bodybuilder physique, he didn't like how people told him that you needed to dope to improve your body. 
He then spoke with someone who informed him about a coach who had trained several of the Mr. Olympia champions, including Vince Gironda, Larry Scott – the first Mr. Olympia, Mohamed Makkawy, and Frank Zane. These competitors trained in unorthodox ways compared to other bodybuilders. 
Vince Gironda was a bodybuilder who claimed to be natural and inspired Mati Scopinaro to take his physique to peak heights naturally. Scopinaro utilized many of Gironda's training philosophies to acquire his present body. He's proven his theory that nutrition and the proper training plan are all you need to build a fantastic physique. 
Although he acknowledged that he couldn't compete with bodybuilders on steroids, which led him to join the International Natural Bodybuilding Association (INBA). Mati Scopinaro now runs Natural Coaching – made up of the only natural athletes and coaches endorsed by INBA and the World Anti-Doping Agency (WADA). 
INBA/PNBA 
Denny Kakos, the president of INBA/ Professional Natural Bodybuilding Association (PNBA), founded PNBA for natural bodybuilders that qualified to turn pro to start holding professional competitions in 1990. He then expanded the league to the INBA in 1994, allowing countries to unite natural bodybuilding worldwide. 
Kakos's ultimate goal is to be recognized by the International Olympic Committee (IOC) as a sport. With the hope of showing how fair competition, and how the physical and mental beauty of the human body can lay a foundation for a healthy lifestyle and other sports to follow suit. 
Generation Iron wishes nothing but the best for the future of INBA/PNBA! 
Follow us on Instagram, Facebook, and Twitter for more training tips from natural bodybuilders!