Paul Krueger goes from amateur bodybuilder to pro bodybuilding champion overnight. 
Pro natural bodybuilder, Paul Krueger, made quite the entrance into professional bodybuilding by winning his first-ever professional bodybuilding competition. He's no noob when it comes to bodybuilding though. Krueger's been an amateur bodybuilder for the last 25 years before turning pro.
He competed at the 2021 INBF Phoenician Classic where he expressed in an Instagram post that it had been 16 years since he last jumped on a stage. Despite the lack of on-stage presence, Krueger won the men's open bodybuilding class in the amateur division. 
Although Krueger's had feats in other bodybuilding competitions, it was the Grand Canyon Classic in Phoenix, Arizona on Saturday, October 24, 2020, that took his training wheels off, molding him from an amateur bodybuilder to a professional bodybuilder. Winning that event landed him his pro debut card. That gave him the golden opportunity to compete in natural bodybuilding's biggest event of the year held in Vegas – the 2021 Natural Olympia. 
Although it seems Krueger's win at the 2021 Natural Olympia was an overnight success, Krueger shed light on his experience before being crowned champ in an Instagram post on October 29, 2021:
"A 25-year overnight success. Lol. From eating horse feed with one of my training partners  back in our teens thinking we would get huge (story for another time), to ballooning up to a fluffy 250lbs last year in the summer, and all the ups and downs in between, this journey has been my biggest lifesaver, my biggest teacher, my biggest drive to better myself in every area of life, and still as satisfying as ever."
You can view his full Instagram post below.
View this post on Instagram
Life Outside of Competing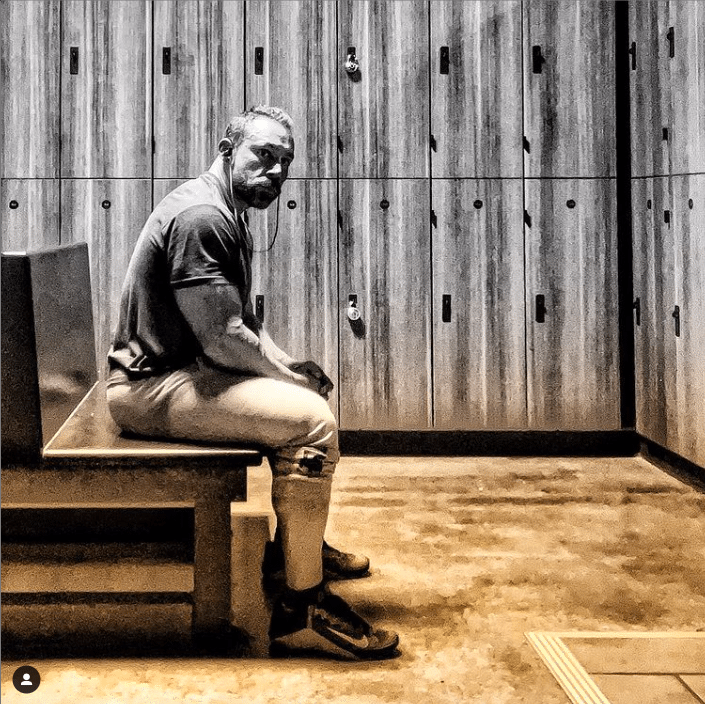 Outside of competing in professional natural bodybuilding, Krueger is a lifestyle and prep coach and Youtube creator. His Youtube channel, Gains Paradise, covers natural ways to transform your physique and him prepping for shows. 
He posted a video on November 4, 2021, covering the golden ratio – how the approximate number 1.618 relates to mathematics – and how it can help your bodybuilding physique. In the video, he's seen with the Vitruvian Man – a depiction of the perfect proportionate man by Leonardo da Vinci in the 15th century – in his backdrop that applies this principle. Krueger states that if you want a 32" waist, then you'll want a 52" circumference on your shoulders to give you the astonishing V-taper, which is imperative to have as a bodybuilder. 
You can check out the full video below. 
Paul Krueger is a professional natural bodybuilder, a champion, and a coach. If there's any takeaway from his journey into professional natural bodybuilding, it's to never give up. He's proof of what your physique is truly capable of accomplishing without the use of steroids and PEDs. His story reveals what's possible for all upcoming bodybuilding professionals when you have the heart of a champion. 
Generation Iron would like to congratulate Paul Krueger on his latest 2021 Natural Olympia win. Stick around for the forthcoming natural bodybuilding competitions; Krueger will likely be an eminent face. 
To stay tuned in, follow us on Facebook, Instagram, and Twitter.