This product allows you to finely tune your tightness so you get the most of out of those big lifts.
Product Overview
Finding the right lifting belt can be a challenge. How the belt fits is vital for your training and performance and with so many different companies producing lifting belts, the choices seem endless. We know we need them. For those of us lifting big weight and seeking to put up massive numbers, a weightlifting belt has become an essential to keep us strong, stable, and physically able to get work done.
We've already checked out a great belt in Pioneer's 13MM Weightlifting Belt, but Pioneer has created a great attachment to outfit your belt for the best tightness and versatility. Pioneer Adjustable Lever is a great attachment to optimize your ability to tighten your belt and provide for that much needed versatility you want most.
A weightlifting belt is designed to support your lower back and works to compress your core to keep a neutral spine. This alleviates any unwanted pain and potential injuries by keeping you more grounded and stable for whatever comes your way. By promoting better technique, a lifting belt can enhance the safety and effectiveness of all your lifts (1).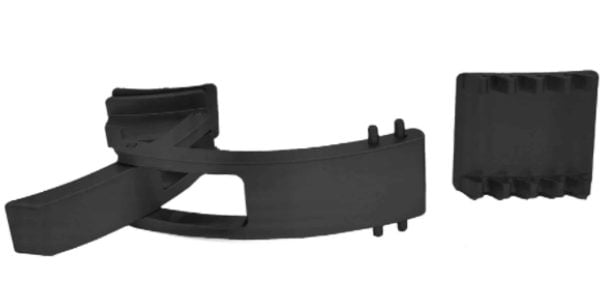 Pioneer is a division of General Leathercraft Manufacturing, Inc., a premiere company creating high-quality leather products including weightlifting belts and other exercise accessories and aids. With a great product line dedicated to assisting the needs of athletes everywhere, Pioneer has made it their mission to keep active individuals healthy and safe, especially as they lift big weight. Along with an amazing line of lifting belts, Pioneer also produces top tier knee wraps, wrist wraps, elbow wraps, and other equipment to keep athletes safe overall. Their mission is to provide great customer service and a product you will love to have and use. A company full of integrity and quality, Pioneer is a standout in the exercise equipment community.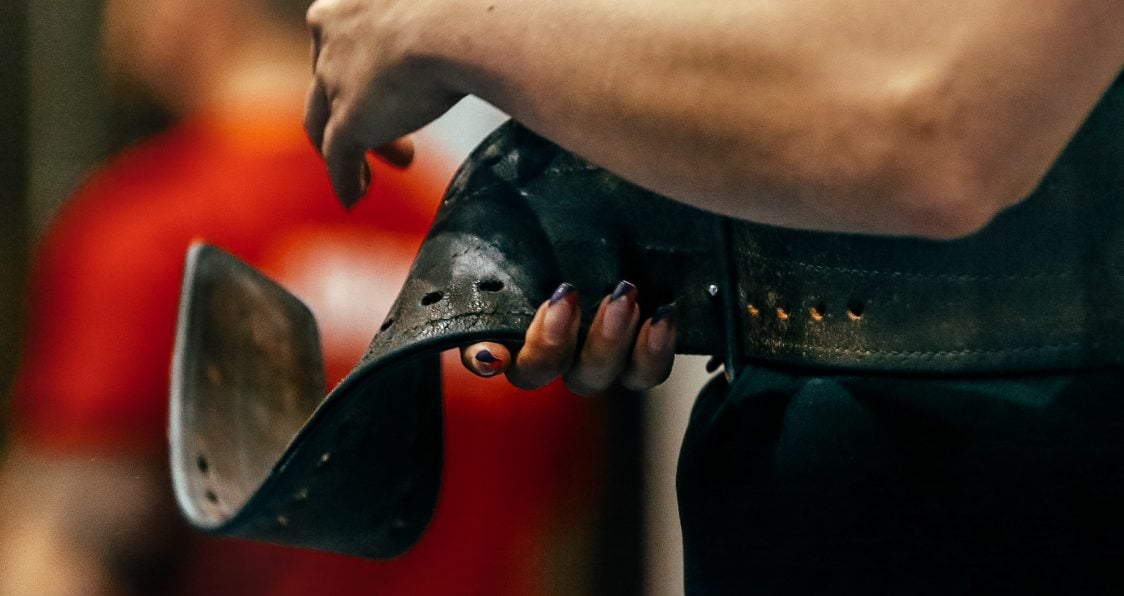 Pioneer Adjustable Lever Highlights
Pioneer Adjustable Lever (PAL) was designed with the mindset that every half inch matters. This revolutionary product allows you to tighten your belt so it fits just right while also providing that versatility you need most. This patent pending attachment will retrofit most major brands and fits great with easy installment to alleviate any headache to you. The PAL works great with a stiff 10mm belt and will also work with most 13mm belts and if you have an older Pioneer belt, you can reach out to them for retrofitting instructions. This attachment is awesome for its ease and tightening capabilities while also using the same hole dimensions that other belts already have.
Why You Need This
Constantly having to tighten and loosen your belt can be an annoying hassle that throws you off your game. You should be able to enjoy a workout and not be stuck fiddling with a lifting belt. What this lever does is allows for easy adjustments so you can make those quick changes you want most. Maybe you like a looser belt squatting and a more tight fit when deadlifting. This lever allows you to jump from exercise to exercise with quick adjustments so you never waste any time in the gym. Perfect for those who powerlift or regularly use a lifting belt, the PAL is what you need to keep your workouts moving efficiently.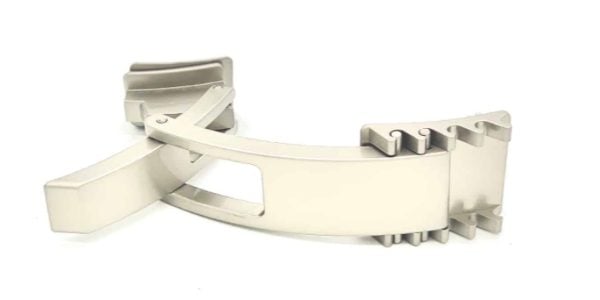 How It Works
When it comes to installing the PAL, it is simple and convenient for you. Taking your existing belt, you will basically take both parts of the PAL and line up the respective holes with those on the belt. After some quick tightening of the screws, you will able to use this lever effectively and with no hassle to you.
What makes the PAL so great is that is adjusts to ½'' tightness settings, allowing you to get more specific with your fit. A quick lift of the lever and you can adjust this belt in seconds. Two prongs will lock into the other side of the lever for a secure and safe fit and it allows you to inch your way back and forth with ease.
Price & Effectiveness
Pioneer Adjustable Lever (PAL) is a great attachment that works with most belts and can provide comfort and ease for optimal tightness and versatility. It is USPA approved and has been in the works for quite a while. Pioneer is excited about the launch of the PAL as they know it will really work for you.
Pros: High quality product with great durability and easy installment. Working with ½'' settings gives you the best chance at the most comfortable fit. From a reputable company in Pioneer who produces great lifting products for those who lift big.
Cons: May not fit on all belts, so it would be smart to double check that.
Price: $65.95
---
Check out our review for Pioneer 13MM Pioneer Cut Weightlifting Belt here!
---
Wrap Up
Pioneer Adjustable Lever (PAL) is that attachment you need today to maximize the effectiveness of your belt and offer the best chance at finding the right fit. Working with ½'' tightness settings and providing the chance to adjust the tightness with ease is something this patent pending product brings to you. Pioneer is a great company who produces high quality lifting equipment for those serious about gains and lifting big. What you are really getting is a revolutionary product made for your benefit to optimize comfort from a company who prides themselves on high quality products. Check out Pioneer Adjustable Lever today and see how this can change your lifts for the better.
Try Pioneer Adjustable Lever Today
Generation Iron may receive commissions on purchases made through our links. See our disclosure page for more information.
Let us know what you think in the comments below. Also, be sure to follow Generation Iron on Facebook, Twitter, and Instagram. 
*Images courtesy of Pioneer and Envato
References
Finnie, S. B.; Wheeldon, T. J.; Hensrud, D. D.; Dahm, D. L.; Smith, J. (2002). "Weight Lifting Belts: Motivations For Use". (source)