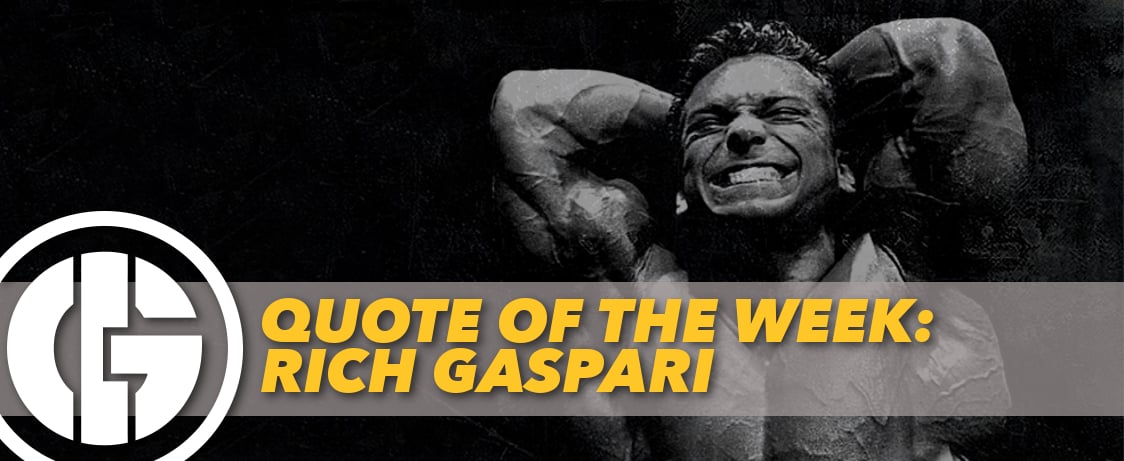 You vs. the weights.
The Dragon Slayer. That, ladies and gentlemen, is one of the most bad ass names in bodybuilding – and deservedly so. Rich Gaspari may not have one any Mr. Olympia titles – but he was a master of slaying the weights. That's why we picked him out for our Quote of the Week.
In the gym there is no in between. There is only life and death. Destroy the weights this weekend. Hell, destroy the weights every day for the next month. Be your own personal dragon slayer.
Check out all of our motivational quotes by visiting our Quote of the Week page!