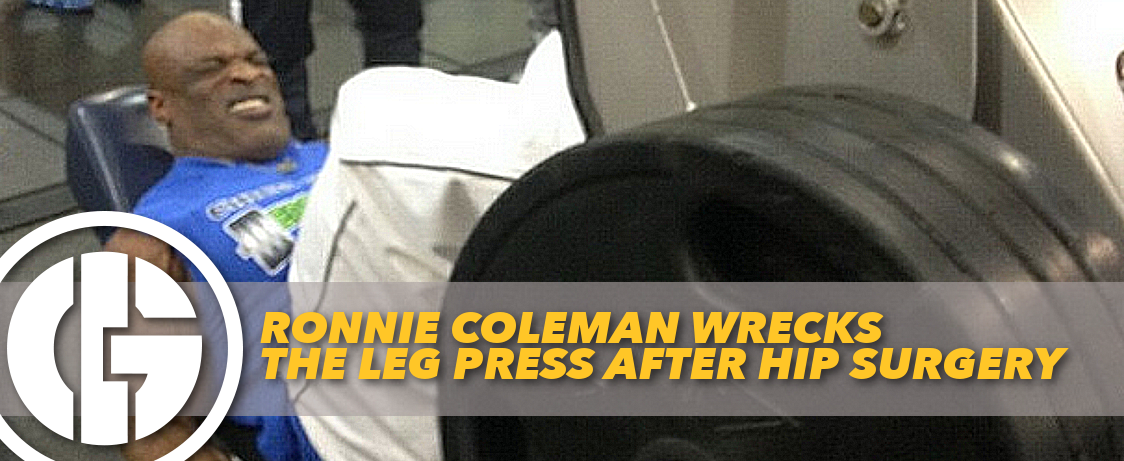 It's great to see The King back home.
Just the other day, Ronnie Coleman posted a picture on his Instagram that made everyone here in the Generation Iron offices grin. Coleman is back in the gym just months after his double hip surgery – and we couldn't be any happier. Check it out:
For bodybuilders like Ronnie Coleman, the gym is home. After over a decade of training, lifting iron, and flexing on stage – the idea of not being able to go back into the gym is unthinkable. But after a double hip surgery, that thought is a very real possibility. So it's good to see Coleman back in the gym and on the path towards a fully functional recovery (Yeah, buddy!).
This is just another example of how true passion and determination should not and cannot stop you from fulfilling your dream. No matter what life throws at you – do not despair. Rise up to the challenge with strength and possibility – like Ronnie Coleman and any other person who faced adversity but rose above. So from everyone at Generation Iron, we want to send out a massive congratulations to Ronnie Coleman and are excited to see him continue on his path towards recovery.
Feel free to share your congrats to Coleman in our comments section below. You can also give him a shout out through our official Facebook and Twitter pages. Stay pumped and remember – it ain't nothing but a peanut.