Ronnie Coleman was a beast in his prime, but could he have taken down the current champ?
It's often a question that fills the mind of any fan interested in athletic sporting events. If a prime athlete from the past, a person who dominated the landscape while they were in their best shape, could compete and dominate the current greats of the sport. We find ourselves asking these questions from time to time simply because seeing legends compete with the new guard is always an intriguing concept. Sure, this guy is on the top of his game now, but what would've happened if he ran into one of the all time greats? Would he still be so impressive?
With earlier talks about Coleman wanting to get back onto the stage and compete (even after a massive double hip surgery!), it's interesting to ask the question, "Where would he place these days?" Yes, Coleman admits that he would never match up to Phil Heath – and would rather go toe to toe with his old rival, Jay Cutler. But all this talk has gotten our minds spinning. What if Ronnie Coleman could compete against Phil Heath while both were in their prime? Who would win? The 8x champion or the rising 4x champion with more to come?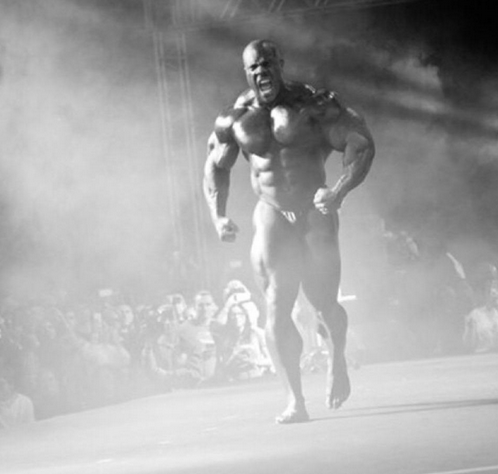 Phil Heath is on a path to breaking the all time Olympia wins record, a record held by two men: Lee Haney and Ronnie Coleman. Coleman in particular resonates with so many fans of the sport because of his shear size as well as still being active in the last ten years. Coleman's reign was so impressive in a time that saw him competing against other greats like Flex Wheeler, Shawn Ray, Kevin Levrone, and Jay Cutler just to name a few. All of those men were monsters in their own right, each of them easily deserving at least one Olympia win. But Coleman was there to shut them all down.
So naturally, since Heath is on a streak himself, it's not surprising to pose the question: if both men were in their prime, who would dominate? Now we know what you're thinking – Phil Heath is a monster, he's the four time champ, he has the potential to surpass Coleman's record. But Coleman was so massive, so symmetrical, you'd have to think he possibly would've defeated The Gift as talented as he is.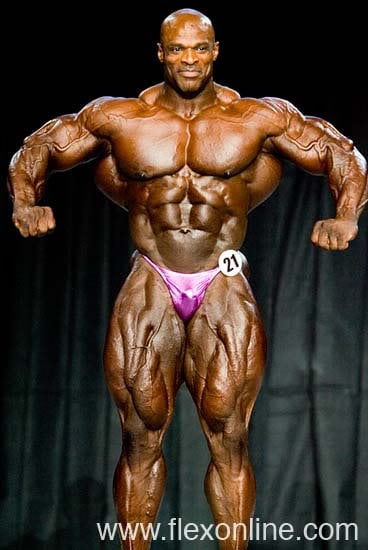 On the other hand, Coleman was only 34 when he won his first Mr. Olympia. Phil Heath already has four at the same age. With bodybuilding being one of the few sports where a bodybuilder can come into his prime with age, rather than losing it after the young years, it's conceivable that Phil will actually be able to break Coleman's record and even perhaps build up to a physique and size that could even topple The King if they could have ever battled face to face.
In either case, The Gift vs The King would truly be a showdown for the ages. There's no doubt that the showdown would've been epic, but sadly it can only happen in our dreams.
.
So who do you think would've been victorious? Let us know your answer below and be sure to follow us on Facebook and Twitter.