Ronnie Coleman spent the time trying to figure out what Kyriakos Grizzly was working on.
Ronnie Coleman knows a thing or two about working out and different lifting techniques. He built a championship physique in the gym that led to a record eight Olympia titles. Now, Coleman has become a social media sensation sharing his insights and entertaining viewers.
During his career, Coleman built one of the best physiques of all-time. He won eight straight Sandow Trophies from 1998-2005. In bodybuilding, Coleman is still an influential voice and often shares some training tips.
Here, he did not share any tips but made some comments on what he was seeing. Coleman recently reacted to lifts made by Kyriakos Grizzly. During the video, Grizzly can be seen lifting heavy amounts of weight in many different ways.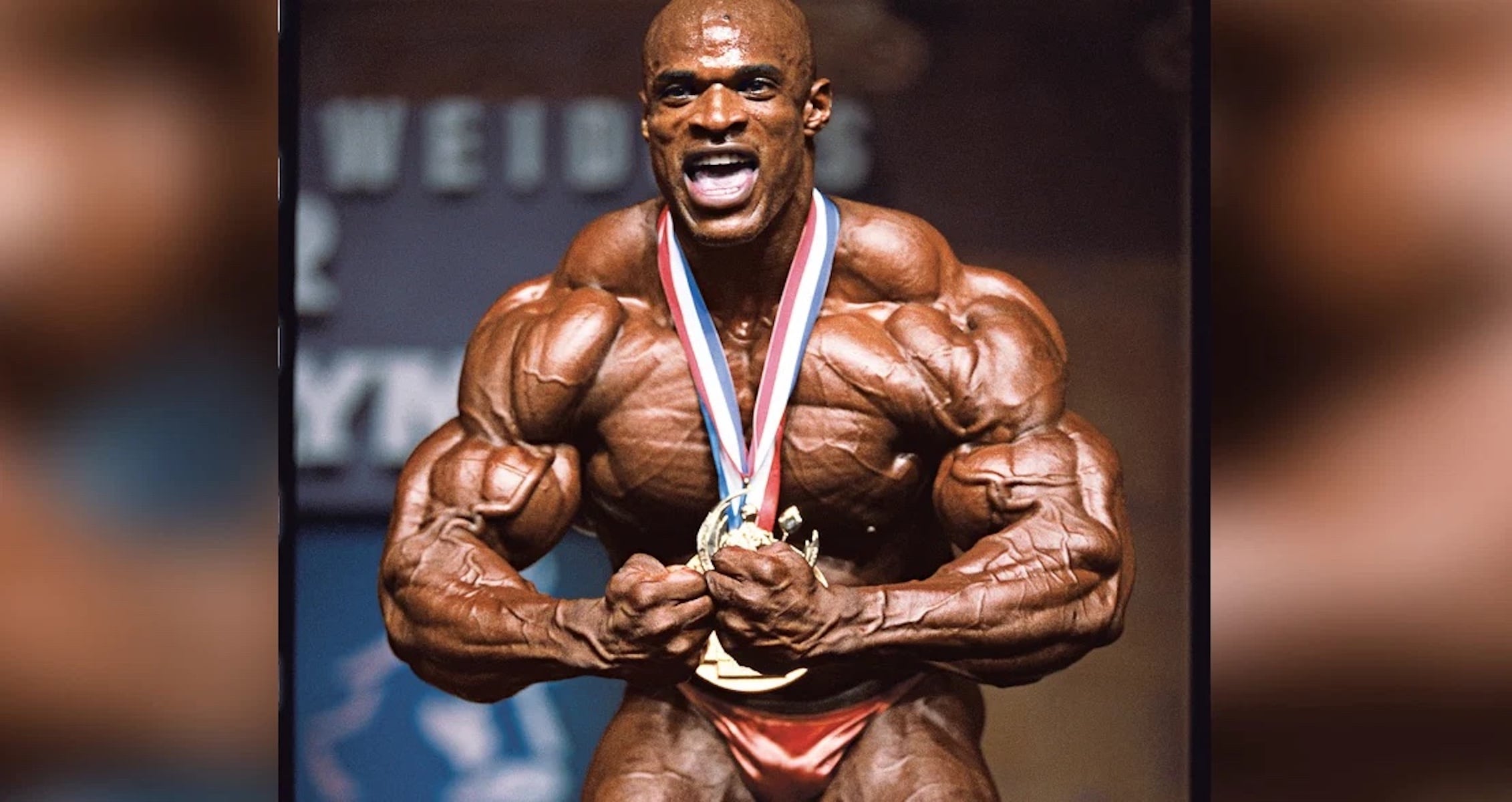 Ronnie Coleman: "This Is Absolutely Crazy"
Grizzly is seen in the video doing some variations of different exercises, such as a pull-up or barbell row. Ronnie Coleman made comments on the weight and what muscles could possibly be hit.
"I think he is trying to do a pull-up but he is just doing an up," Coleman said.

"What is he working on? This is absolutely crazy sh*t I can think of to do at the gym."
View this post on Instagram
The lifts being done by Grizzly definitely got the attention of Coleman, who started to feed into the energy of Grizzly screaming all over the gym. At the same time, he admitted these were not affective movements.
"He's just got a bunch of weight on the bar that's hanging. He's just lifting some heavy sh*t. He is not working out," Coleman said.
Ronnie Coleman was a monster in the gym during his career and remains active to this day. He still puts in work on a daily basis to keep his physique and mind in shape. When he is not in the gym, Coleman can be seen reacting to some crazy videos and this certainly makes the list.
"This is him practicing his technique for going taking the sh*t. That's all this is cause he ain't working anything."
For more news and updates, follow Generation Iron on Facebook, Twitter, and Instagram.