Ronnie Coleman walked Jesse James West through exercises that helped him win eight Olympia titles.
Fitness star Jesse James West has been seen doing some crazy workouts and experiments during his time in the gym. Now, he has taken it to the extreme by going through a bodybuilding workout led by eight-time Olympia champion Ronnie Coleman. 
During his career, the 8x time Olympia winner dominated the stage because of his insane physique that he kept shredded to defeat the competition. From 1998-2005, there was no better bodybuilder in the world and Ronnie Coleman is still considered to be the best of all-time.
This is not the first time that West has trained with a bodybuilder. He has been through leg workouts with different competitors and that includes Brittany Best. Now, he has taken his workouts to another level and gained some valuable advice from Coleman.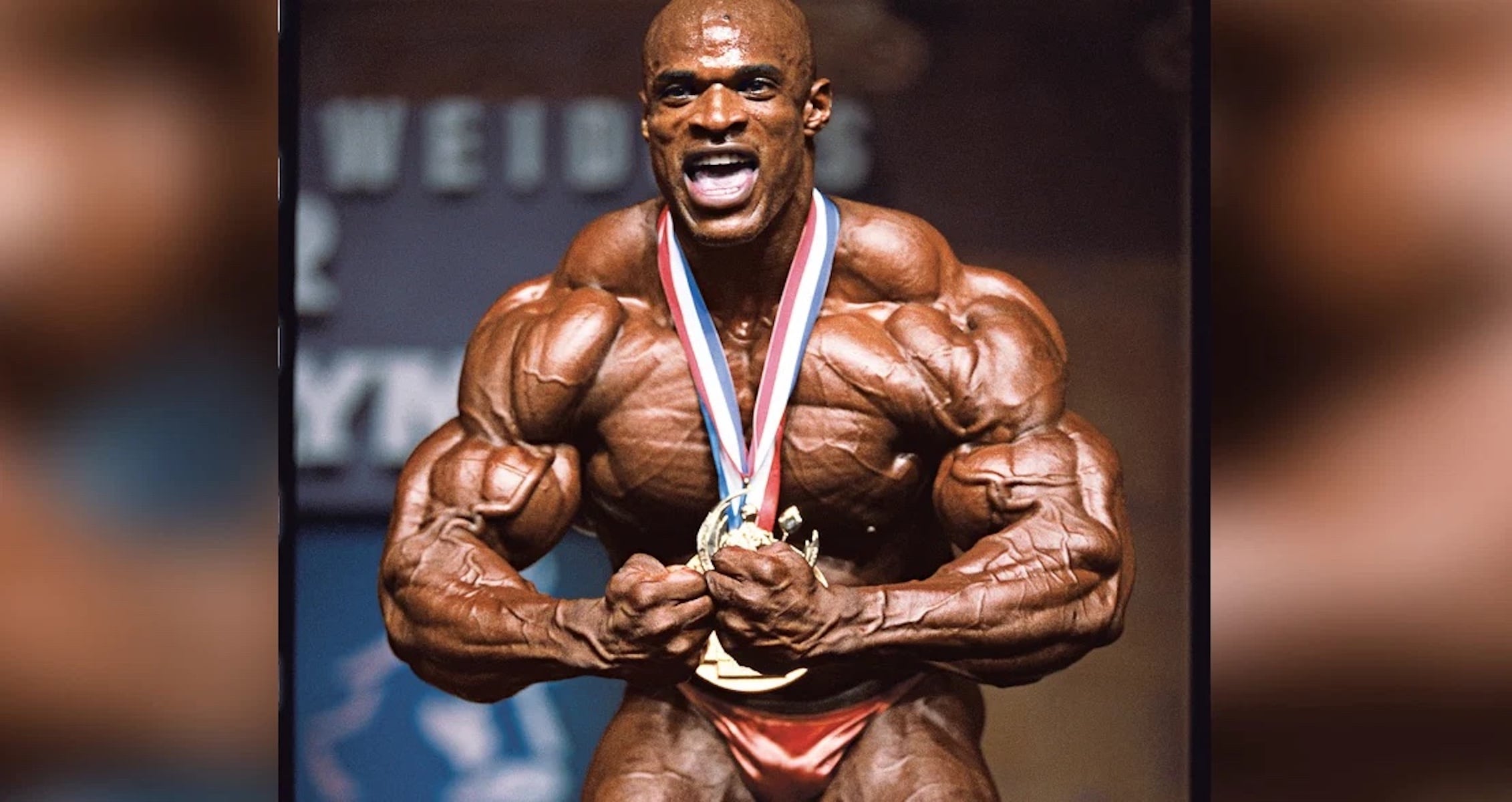 Ronnie Coleman Leads Jesse James West In Muscle-Building Workout
Jesse James West has built a following of 1.54 million subscribers on YouTube because of his personality in his videos along with keeping a conditioned physique. That is where the video was shared as the two hit a muscle-building workout that Coleman used during his time on stage.
Barbell Squats
The workout begins with barbell squats. Ronnie Coleman urges Jesse James West to do back squats. This is Coleman's favorite workout to build the legs and believes that it is the best way to do so. He mentioned how he was able to rep 600 pounds for 12-15 reps during his career.
"It's all lightweight. As long as you can lift it, it's light," Coleman said.
Hammer Strength Incline Bench Press Machine
Coleman took a seat on this machine and hit it for 20 reps next. West decided to ask Coleman about his relationship with Jay Cutler, who defeated Coleman during the 2006 Olympia.
"Friends. We were friends. We worked out together. When we were on stage, we were competing," Coleman explained.
View this post on Instagram
Seated Incline Dumbbell Shoulder Press
Dumbbell shoulder presses were next on the list. West began lifting while Coleman spotted him. Before the workout, the duo discussed Stranger Things and who their favorite characters were.
Seated Dumbbell Curl
Ronnie Coleman then took Jesse James West through a set of dumbbell curls. This is when the influencer asked Coleman about the importance of protein while working out.
"Protein builds muscle. I used to do 600 grams a day," Coleman said.
West continued by fact-checking a crazy stat about Coleman during his time on stage.
"Is it true you were .33 percent body fat?," West said.

"I had it done at Cooper Clinic," Coleman said.
View this post on Instagram
One-Arm Seated Hammer Strength Row
During hammer strength rows, West asked Coleman about his first Olympia victory. For Coleman, it was an accomplishment he did not think he was going to get.
"I had no idea I was going to win. I never thought I was going to win. I turned pro in '91. My first Olympia was in '92."
Deadlifts
The final exercise of the day was deadlifts. West performed them with a sumo grip and had to make sure that it still counted the same.
"Yeah, we'll count that. Yeah buddy. As long as you're picking it up, it counts," Coleman said.
Jesse James West performed a set of 10 reps before the workout ended. Prior to his final set, he asked for advice from Coleman.
"Pull with your hamstrings. When I was 22, I did 725-pounds easy. Everybody wants to be a bodybuilder, but don't no one want to lift no heavy ass weight."
Some of the numbers that Ronnie Coleman was throwing out over the course of the video just shows how much of a freak he was in the gym. This is the work that led to eight Olympia titles and now, he continues to share that wisdom and guidance to those who want it.
For more news and updates, follow Generation Iron on Facebook, Twitter, and Instagram.