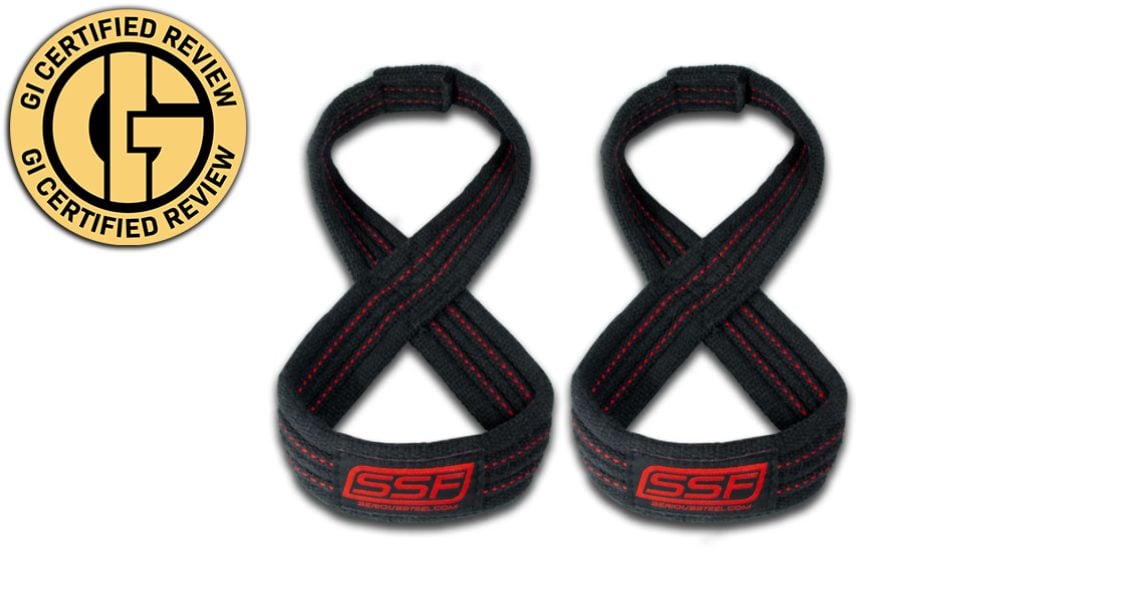 These lifting straps are a great option for strength athletes everywhere for enhanced grip.
Product Overview
Lifting straps and other lifting accessories are perfect ways to ensure our grip strength remains strong and stable so we can build that desired muscle as best we can. For those looking to lift big and start to see some serious size, having a good pair of lifting straps is essential in promoting comfort and assistance to boost your lifts. On top of that, any hesitancy you have about lifting such big weight will subside and you can tackle these grueling workouts much better. Serious Steel Figure 8 Lifting Straps are perfect for strength athletes everywhere to assist in max reps and hard-earned PRs.
A good lifting strap provides for a host of benefits to your lifts and won't disappoint when it comes to results. By working to enhance your grip, you offer a comfortable and versatile hold for less slippage and a snug feel to tackle any big lift. For those heavier lifts, that assistance can lead to desired muscle growth and reduced pain and injury, thus giving you support to work past any soreness with ease and see gains happen (1,2). Serious Steel has designed these figure 8 lifting straps to do that and more on your quest of weightlifting gains.
Serious Steel is an amazing company based out of Roanoke, Virginia with the goal of creating the best and highest quality fitness equipment at the right prices and with great customer service. With a passion for exercise and fitness, Serious Steel seeks to boost the lives of their customers by giving them top tier products to enhance all of their gains. Everything can be used by bodybuilders, strongmen, powerlifters, and anyone serious about lifting, fitness, and working out to better themselves every day.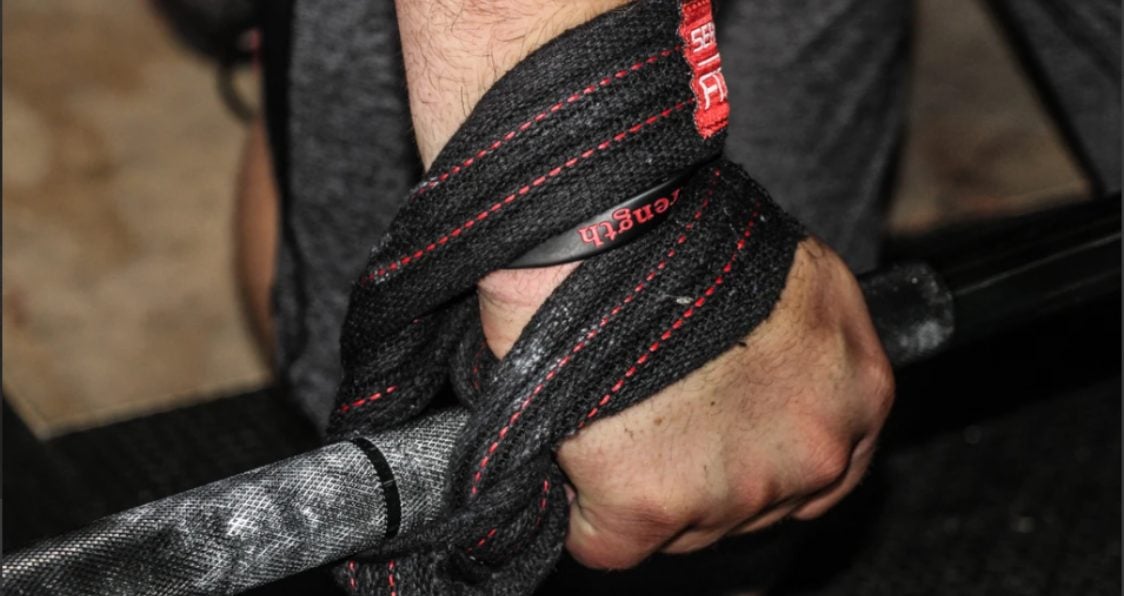 Serious Steel Figure 8 Lifting Straps Highlights
Serious Steel Figure 8 Lifting Straps are the top choice in strap from serious strength sports athletes and competitors. Made to withstand serious abuse from those monster lifts, these straps are not cheap or flimsy and can really boost your PRs. Made from heavy duty webbed cotton, extra stitching offers great seam reinforcement to add to the durability of these straps. With three size variations, you have the luxury to find a strap that is right for you and a one year warranty is the right amount of time to try these out and make sure they work for you. A great look and an even better design, these lifting straps are what you need to see some serious gains.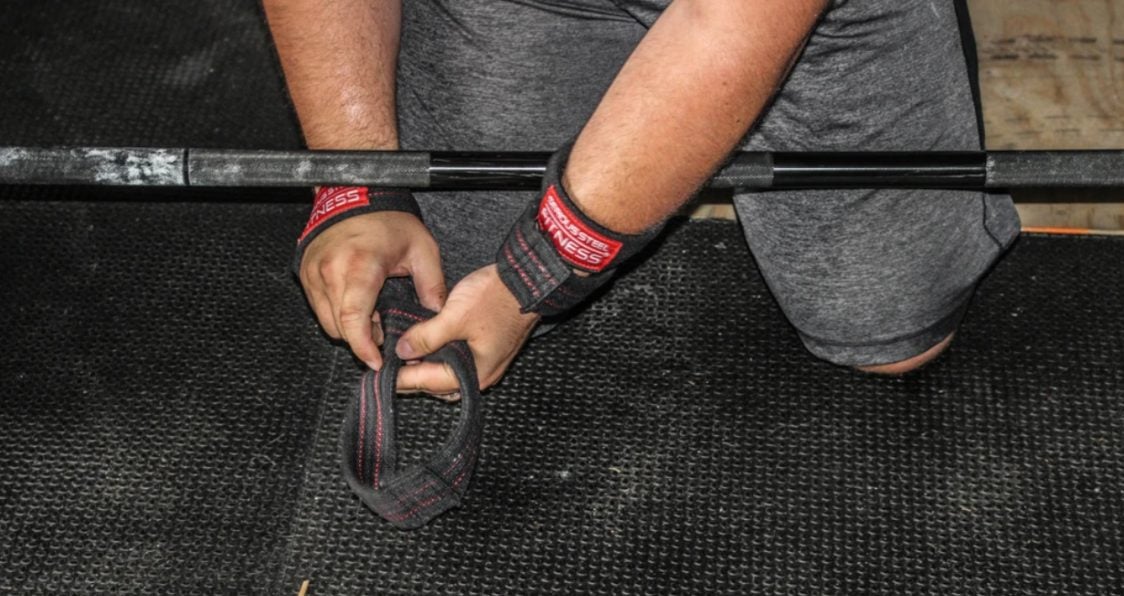 Key Aspects Of These Lifting Straps
Three Strap Sizes
Serious Steel Figure 8 Lifting Straps come in three sizes so everyone can find a size that works for them. The 10'' strap is great for those with a wrist size of up to 6.75'' while the 12'' is for those with a wrist size of 6.75'' or higher. For fatter bars and axle bars, the 14'' axle straps will help take care of all your lifting needs when it comes to a larger, more challenging bars to grip.
Material & Quality
These figure 8 lifting straps are built to last and can stand against any abuse put on by any of your workouts. Made from heavy duty webbed cotton, you get some assistance from a strong material that still allows for versatility and solid movement. Double stitched at the connecting end and cross stitched throughout offers seam reinforcement so these straps stay in place and stay in good shape.
How To Use
These straps are easy to use and not cumbersome to have to take on and off during your workout. Put one hand through the back of the strap and then loop the other end of the band under the bar. Next, put your other hand through the strap and grab the bar. It's as simple as that and you're ready to lift.
For some lifters, they prefer the straps completely outside the bar and others want a more snug fit with the strap under their index or pinky finger but the choice is up to personal preference.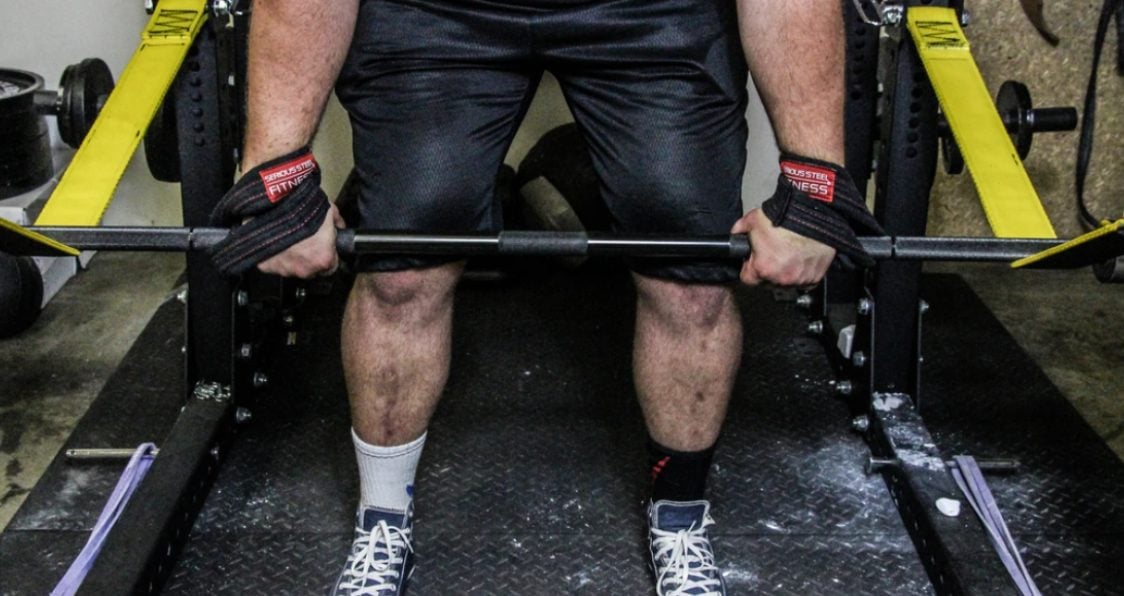 Price & Effectiveness
Serious Steel Figure 8 Lifting Straps are the perfect lifting accessory to help you tackle any big lift or weighted challenge that may arise.
Pros
Three sizes at the same price
Durable and made from quality material
Easy to use and effective
From a reputable company
Cons
Sizing may be slightly off
The overlap of the straps can be a bit uncomfortable
Price: $23.90
---
Check out our list of the Best Lifting Straps for more great products!
---
Wrap Up
Having a good pair of lifting straps is exactly what you need to tackle any big lift or challenge that comes your way. With Serious Steel Figure 8 Lifting Straps, you get the most bang for your buck with a durable and high-quality lifting strap. Designed for comfort, versatility, and to withstand any abuse, these straps will work to assist with any lift that comes your way. Serious Steel knows the needs of athletes and seeks to bring the best products to the table. What you are really getting is a great pair of lifting straps with variety, a great price, and an honest company backing them. Check out Serious Steel Figure 8 Lifting Straps today and see what these can do for all of your lifting goals.
Try Serious Steel Figure 8 Lifting Straps Today
Generation Iron may receive commissions on purchases made through our links. See our disclosure page for more information.
Let us know what you think in the comments below. Also, be sure to follow Generation Iron on Facebook, Twitter, and Instagram. 
*Images courtesy of Serious Steel
References
Hori, Naruhiro; Kawamori, Naoki; Chiu, Loren Z. F. (2009). "Pulling movement in weightlifting exercises from a biomechanical standpoint". (source)
Weiss, A. K.; Tsai, H. H.; Puffer, J. C. (2002). "Bilateral Wrist Pain- Weightlifter". (source)