The biography, life, and accomplishments of Stephanie Sanzo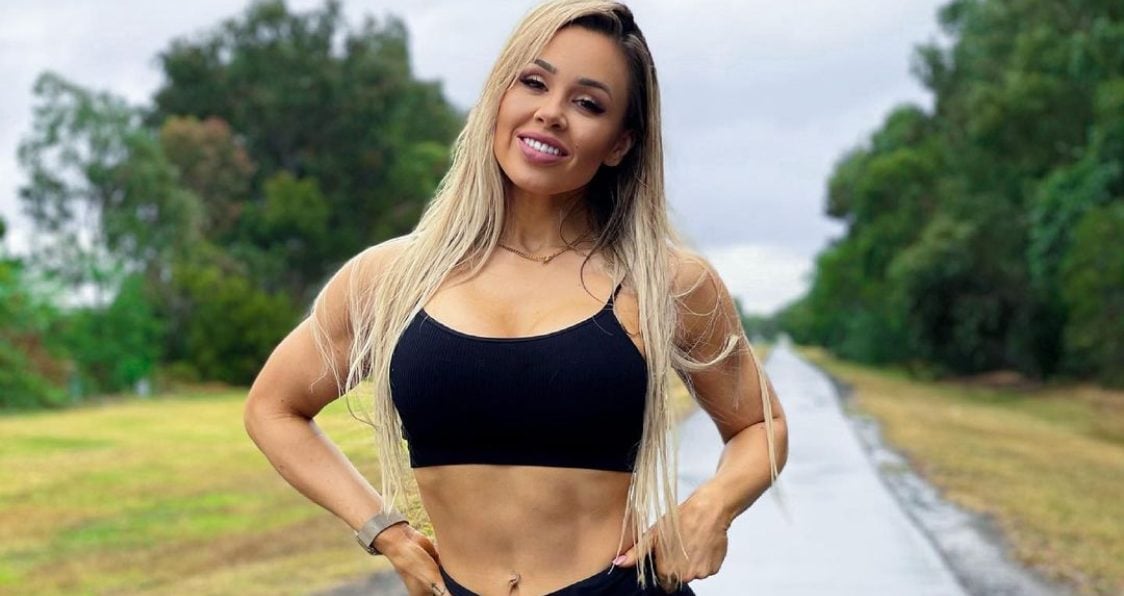 Stephanie Sanzo, also known as "Steph Fit Mum", is a personal trainer and fitness model from Australia known for her amazing physique and great social media. As someone who understands what it takes to work hard, she hopes to inspire others through her platform so they can see great gains for themselves as well.
Below is a complete breakdown of her profile, stats, biography, training, and diet regimens.
Full Name: Stephanie Sanzo

Weight
Height
Date Of Birth
115-125 lbs.
4'10"
04/02/1987
Profession
Era
Nationality
Personal Trainer, Fitness Model
2010

Australian
---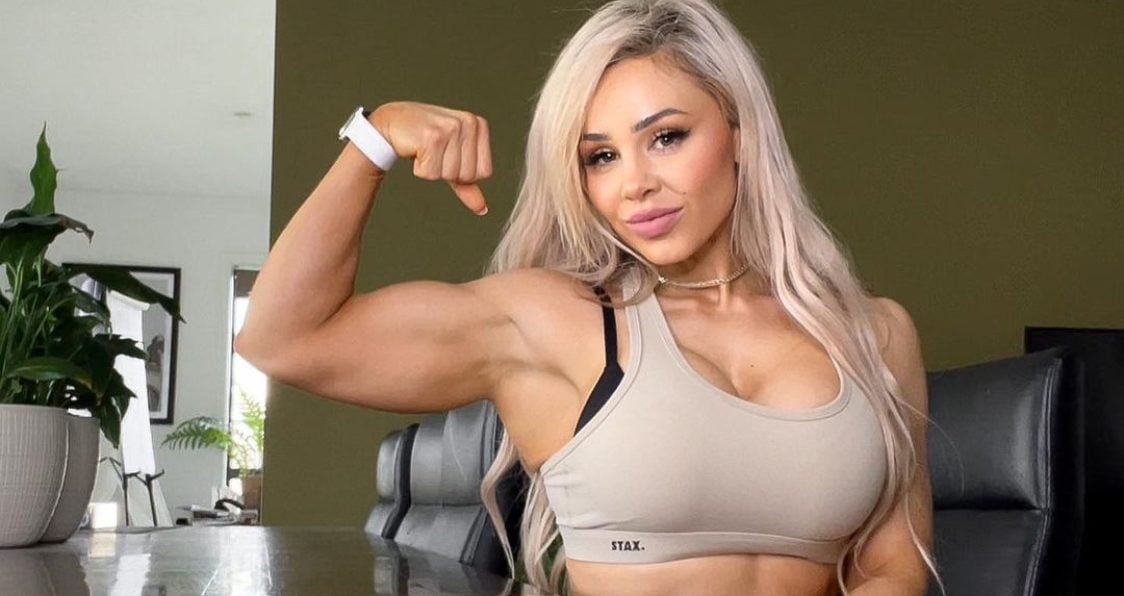 Biography
Growing up, Stephanie was not very into fitness. But at 19-years old, she had a baby boy and had put on some weight. It was here that she would begin to take care of her body. So, she grabbed some dumbbells, began at-home workouts to drop fat, and enrolled in a personal training course with hopes of making that a career.
After the birth of her second child, she began to look for new ways to stay fit. A medical complication made running challenging, so she got herself a gym membership and began to train seriously. As a result, she did compete in some shows, even finishing in the top spots, but given the competitive lifestyle and strict diet, she stepped away to focus more on her health and wellness.
With her personal training taken care of, she began seeing more clients and also changed up her own routine from more competition prep to strength training with hints of powerlifting. Working in tandem with her own training and training others, she began posting photos of her own progress and sharing clients' success stories, boosting her platform and social media followers.
Moving forward with her goals, she continues to devote her time to her own training and helping others, as she hopes to be an inspiration for them as well.
Training
Stephanie's training routine involves strength training with powerlifting aspects to see continued muscle growth and aid in her great physique. Working with reps in the 8-12 range, and her sets in the 3-5 range, she gives herself a great chance to shape and tone her muscles. She doesn't really focus on cardio, but if need be, she will do 20 minutes of cardio.
Legs
Back Squat: 3 sets, 8 reps
Single Leg Hamstring Curl: 3 sets, 10 reps
Narrow Stance Back Squat: 3 sets, 10 reps
Dumbbell Deadlift: 3 sets, 12 reps
Leg Extensions: 3 sets, 10 reps
Sissy Squats: 3 sets, 8 reps
Chest & Triceps
Bench Press: 2-4 sets, 6-8 reps
Incline Press: 3-4 sets, 8-12 reps
Cable Flys: 4 sets, 12-15 reps
Reverse Flys: 4 sets, 12-15 reps
Triceps Pushdown: 3-4 sets, 15-20 reps
Seated Dips: 3-4 sets, 8-10 reps
Overhead Extension: 3 sets, 8-10 reps
Bent Over Reverse Fly: 3 sets, 15-20 reps
Shoulders
Seated DB Press: 5 sets, 8 reps
Bradford Press: 4 sets, 10 reps
Cable Lateral Raise: 3 sets, 12 reps
Cable Single Arm Press: 3 sets, AMRAP
Cable Reverse Fly: 3 sets, 15 reps
DB Around the Worlds: 3 sets, 15 reps
Cable Rope Front Raise: 3 sets, 20 reps
Cable Front Press: 3 sets, 20 reps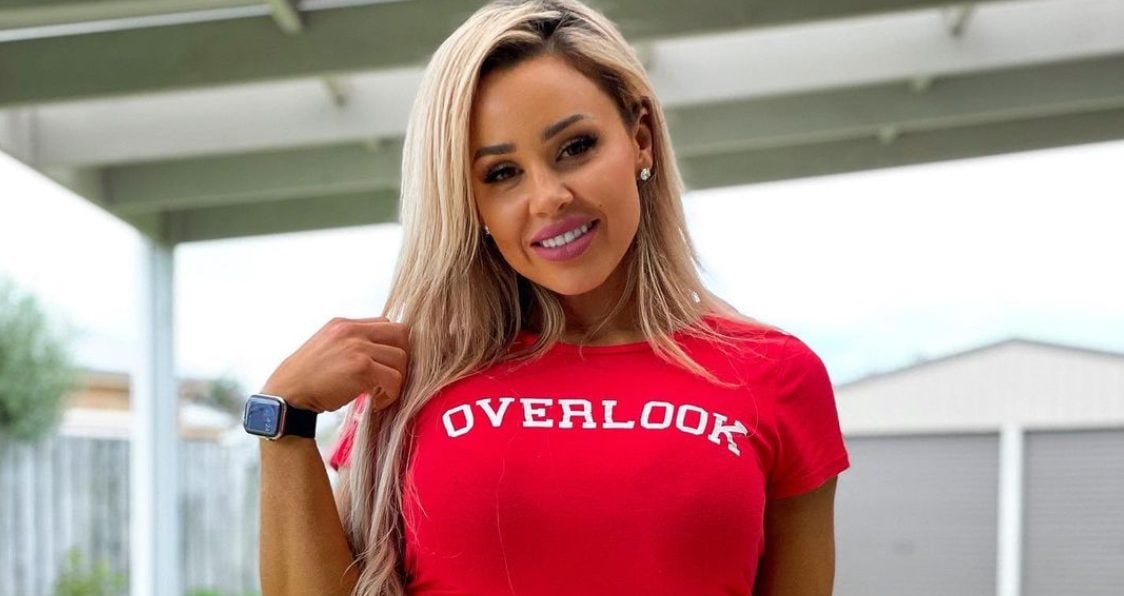 Nutrition
While training is imperative, so too is the work done in the kitchen. Stephanie eats a great balance of fat, protein, and carbs with more of an emphasis on protein, as this is the building block of all muscle. She is less focused on eating too many carbs and fats, as she is with too many calories. Excess calories can lead to that unwanted weight gain and she works very hard for that to not happen. Of course, a cheat meal does come into play, but only if her body is truly craving it.
Supplementation
For Stephanie and supplementation, she uses her own supplements of choice to power all of her workouts. Certain staples to consider are a pre-workout, BCAA, and protein powder, for these will help cover all your needs, pre-, mid-, and post-workout. Others to try and take note of are fat burners for shedding unwanted fat, multivitamins for boosting your health and wellness, and creatine to pack on strength and only add to your physique.