The Stoltman brothers took down a meal that only strongmen could handle.
The different diet plans that athletes use are always amazing to see. Whether it is basketball or football, all athletes train and eat their meals in different ways. When it comes to bodybuilding and strongman, these diets take on a new meaning. The Stoltman Brother took down a breakfast challenge that show what these athletes can really put down.
Both Tom and Luke Stoltman sat down at the Hillhead Cafe in Tornagrain, Scotland looking to eat everything on the breakfast menu — and they did. The brothers made sure to order one of everything on the menu and it added up to around 20,000 calories.
The Stoltman Brothers were the first to try the menu from some of the best cooks in the world. The impressive feat of eating began strong for the brothers but you can see the difficulty as they continued on in the video.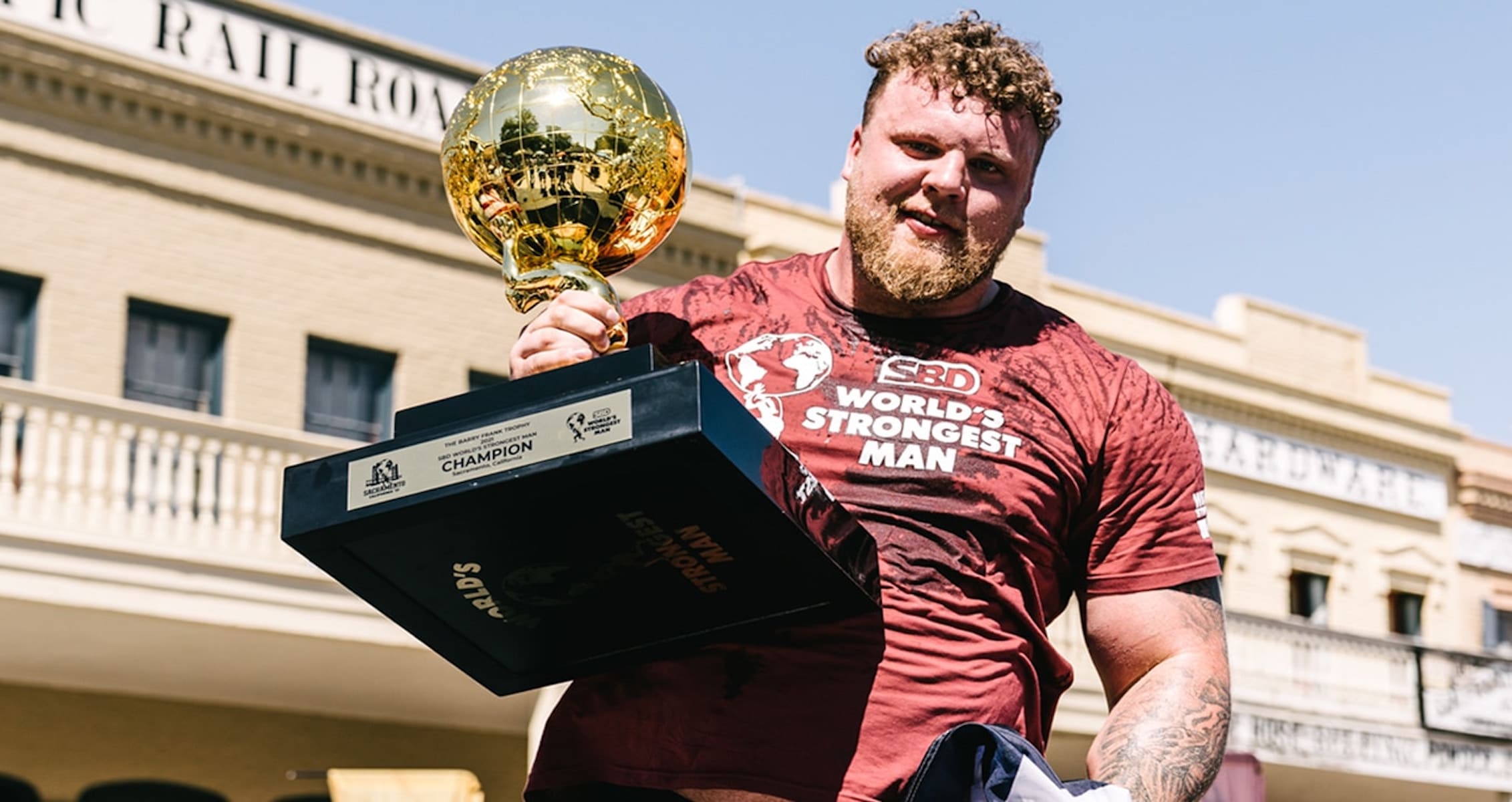 So, What Did The Stoltman Brothers Eat?
The long morning of eating for Tom and Luke Stoltman began with a vegetarian bowl made of granola, yogurt, summer berries, and lemon curd. This menu item is known as the Summer Breakfast Bowl. The Stoltman Brothers followed this up with buttermilk pancakes made of smoked bacon, soft cheese, blueberries and topped with maple syrup.
"I think these are the best pancakes I have ever had," Luke Stoltman said.
The meal continued with high protein portions including fish and eggs. It was a highland salmon mixed with avocado, scrambled eggs, and dill.
"Calorie wise, I think this menu probably equates to around 20,000 calories. I think we can do it. So far, I am feeling good," Luke Stoltman said.
At this point, there were two meals left for the Stoltman Brothers. The penultimate meal was the "Tornagrain." This was made up of black pudding, packed eggs, mushrooms, and bacon. The full recipe was not disclose. Finally, Tom and Luke Stoltman enjoyed the sharing platter. This was made up of two bowls of oats with strawberries, pancakes, and granola bars with raspberries.
The Stoltman Brothers continue to be two of the top strongmen in the world and it is because of their dedication and preparation to the sport. With insane meals like this one, it is clear that they have plenty of calories coming in to feed the machines.
For more news and updates, follow Generation Iron on Facebook, Twitter, and Instagram.