This combo is perfect for muscle building.
As you look to build muscle, knowing the right foods to eat can be of great assistance and a fantastic duo like whey protein and oats may just be on top of the list. We know what to eat, for so many meals exist that can give us the right nutrients to build muscle, but that one key meal is important, especially as we look to kickstart the day. Whey protein and oats is that protein packed meal to enjoy for breakfast that will give you all the necessary nutrients to see that growth you want most.
Being in the gym is one thing and we all know you need the right exercises and training to see serious gains. But what you eat matters and should not be overlooked for the wrong foods can stunt all your gains and limit your ability to build muscle. You need to stay the course and eat only those whole foods, especially those that are high sources of protein. The right amount of protein daily is exactly what you need to see the most amount growth.
Let's take a look at whey protein and oats and see what makes this meal so great. The benefits of both alone are enough to convince us of what this can do, so together, it is a superhero meal. Plus, having it for breakfast is a great way to kickstart your day.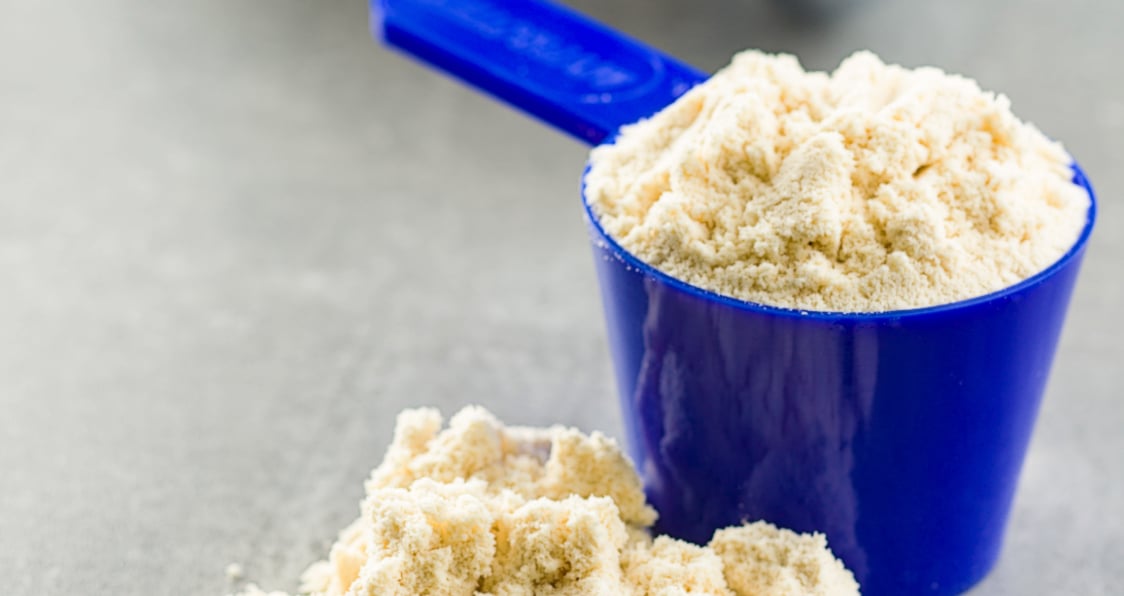 Benefits Of Whey Protein
Since protein is the building block of all muscle, having a great supplement like protein powder can greatly assist with all our gains. The benefits of whey protein are hard to ignore and can launch your muscle growth and recovery goals to the next level. To start, whey protein is a great source of protein and contains plenty of nutrients and other nutritional benefits. It will help with muscle growth and recovery (1,2), while also working to keep you full (3). By keeping you full, this reduces cravings and works for better weight loss.
A versatile and convenient supplement, protein powder can be taken post-workout to maximize your gains or during the day as a snack to keep you full. Low in calories and high in protein, this is exactly what you need to see all the necessary changes to your physique you need most.
Benefits Of Oats
Oats have incredible nutritional value and are a good source of carbs and fiber. Rich in antioxidants, oats will help keep those free radicals at bay while also lowering cholesterol levels and protecting your LDL levels from damage (4,5). As a filling food, it will also assist with weight loss as you look to limit the amount of snacking.
The benefit to oats is that you can add anything to them. Some people like peanut butter, others like fruit, but here is where whey protein can really make a difference.
Whey Protein & Oats: The Perfect Muscle Building Combo
When put together, what you get from this great meal is a great balance of carbs and protein, with fiber to keep you full and moving regularly. As athletes looking to maximize our muscle building and growth potential, it is important for us to find those muscle building foods that will work for our overall benefit. By combining whey protein and oats, you have just created that top tier muscle building food. Plus, you can add fruit to it for added sweetness and depending on your flavor of whey protein, blueberries, strawberries, or bananas are great options.
Recommended Whey Protein: Transparent Labs ProteinSeries 100% Grass-Fed Whey Protein Isolate
While finding the right protein powder can be a challenge, we wanted to share a great protein with you so you can see huge gains. Transparent Labs is a great company creating premium supplements and this protein powder is one of, if not the, best on the market.
Code GENIRON10 For 10% Off
Transparent Labs 100% Grass-Fed Whey Protein Isolate is organic, non-GMO, and gluten-free, boasting a great formula for a top protein powder. With nothing artificial added, this is a clean protein that is easier on your stomach.
Transparent Labs ProteinSeries 100% Grass-Fed Whey Protein Isolate boasts an impressive array of eco-friendly accomplishments. It's organic, non-GMO, and gluten-free. There are no artificial sweeteners — a rarity in a world full of whey protein powder, which are almost always filled with chemical flavorings to disguise the chalkiness of protein. There are also no artificial colorings or preservatives added. If you have a sensitive stomach, allergies, or just care about the environment, this is an excellent whey isolate for you and your body weight goals and is easy to digest compared to a whey concentrate.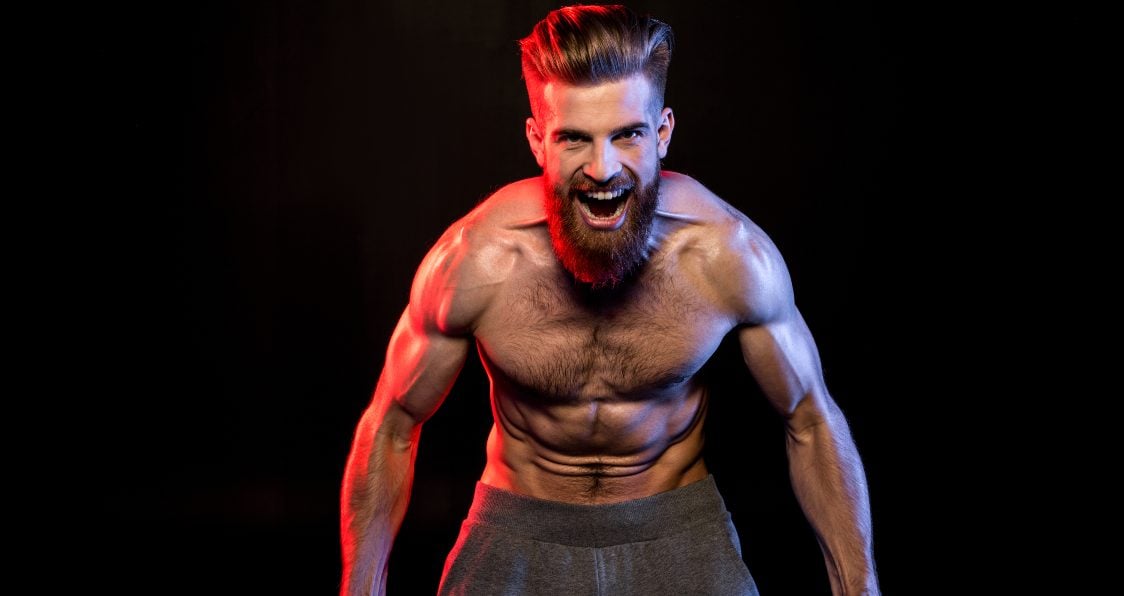 Great Muscle Building Stack
Along with this great protein powder from Transparent Labs, looking to a great muscle building stack can help those gains immensely. The supplements you are looking at in a muscle building stack are creatine, protein, pre-workout, and BCAAs. Transparent Labs is an honest company and one that is fully transparent with their labels, so you know exactly what you're getting.
With this stack, protein will help with growth and recovery while pre-workout will work to provide for energy and muscle pumps before your workout. Creatine gives you a nice recovery boost while increasing strength and size and those BCAAs will help push through fatigue and aid in muscle growth. All in all, this muscle building stack is the perfect supplement to see amazing gains.
Wrap Up
When it comes to finding those top muscle building foods for you to see effective gains, looking to those foods like whey protein and oats can make all the difference. Packed with protein, carbs, and fiber, you give yourself a well-rounded meal with the right nutrients to see only the most effective gains. Having this as part of your breakfast routine can be a game changer and will only benefit you in the long run as you start to build a better routine for yourself. Give whey protein and oats a try, find the best whey protein for you, and watch your gains take off today.
---
Generation Iron may receive commissions on purchases made through our links. See our disclosure page for more information.
Let us know what you think in the comments below. Also, be sure to follow Generation Iron on Facebook, Twitter, and Instagram. 
*Images courtesy of Envato
References