This ultra-pure and micro-filtered whey protein is great for providing the building blocks for athletic performance and strength.
Product Overview
A good protein powder is essential when it comes to building muscle and working on recovery and finding a good whey isolate is a must for those looking to pack on that lean muscle while also working on trimming down. Since protein plays a vital role in growing, repairing, and maintaining muscle, a protein supplement is that must have post-workout product to really boost all areas of your gains. Swolverine Whey Protein Isolate is a great isolate with clean and effective ingredients to really get your gains to where you want them to be.
Choosing between a whey isolate and whey concentrate can sometimes be a difficult one. What it comes down to are your end all goals for what you want most out of your training routine. For those looking to bulk up and really put on some strength and size, a whey concentrate may be a wise choice for you. However, for those who want to keep on that lean muscle and start to cut, a whey isolate can be a solid choice for it filters out excess carbs and fat to leave you with a pure protein supplement. With Swolverine Whey Protein Isolate, that is exactly what you get.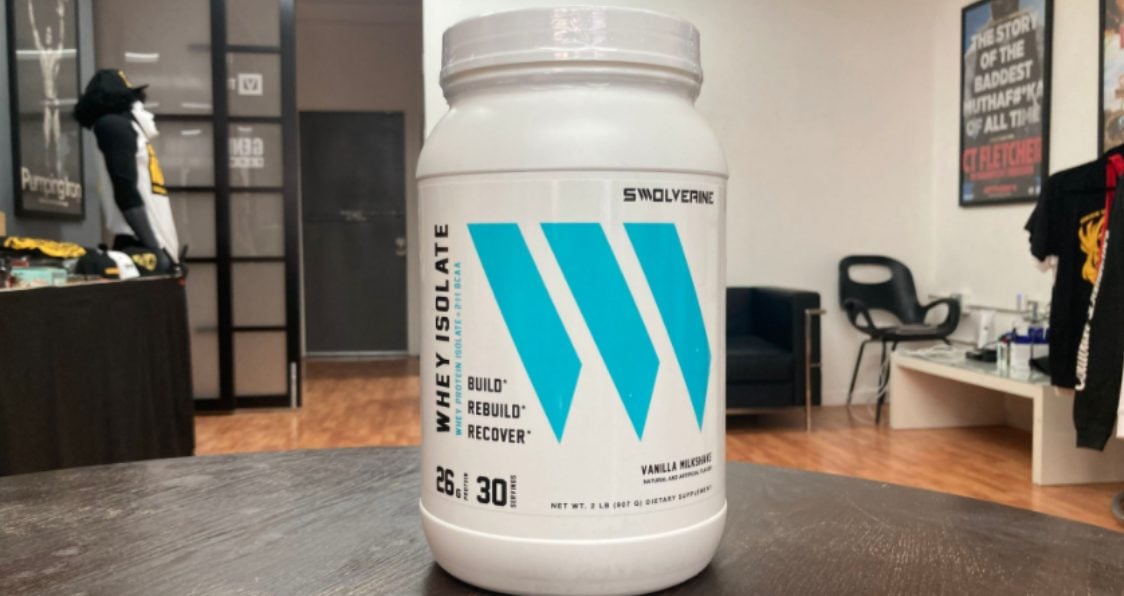 Swolverine is a lifestyle brand designed for endurance athletes and those always staying active. With products designed to fuel athletic performance, elite athletes and those seeking a goal flock to Swolverine for their top of line products and supplements. They live by the belief that everyone can optimize their athletic performance and human potential through transparency and honest products including those with proven ingredients and effective doses. As an honest and hard working company, Swolverine is there is to improve your human potential, and your athletic performance is just one piece of that larger mission.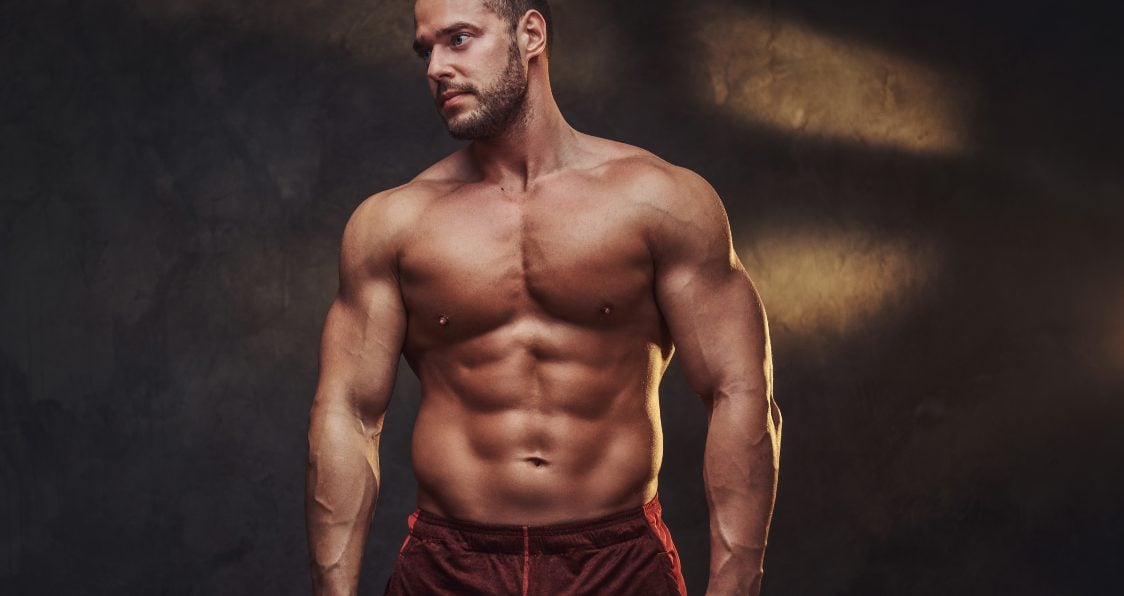 Swolverine Whey Protein Isolate Highlights
Swolverine Whey Protein Isolate is an ultra-pure, cold-pressed, and micro-filtered protein powder designed to be rich and creamy so it not only helps your gains, but is enjoyable in the process. With whey being the building blocks for athletic performance and strength, this is sourced from grass-fed American cows and is free of recombinant bovine growth hormone (rBGH). With awesome benefits like increasing strength, optimizing recovery, building more muscle, and boosting athletic performance, this protein supplement will give you the most when it comes to providing the best for all your gains.
This whey isolate consists of 26g of protein with a great ratio of branched-chain amino acids (BCAAs) to assist with all your muscle growth and recovery needs. A great addition to this formula are digestive enzymes which are great for maximizing the rate of absorption to help optimize muscle growth and repairing that needs to take place. With four great flavors, this protein is perfect for boosting your post-workout routine.
Ingredients
Whey Protein Isolate: A more filtered form of whey, the filtration process has eliminated the excess carbs and fat found in this protein. This is great for muscle growth, recovery, and working to help with weight loss goals as you seek to cut (1).
Papain: A powerful digestive aid used to improve digestion while also working to reduce inflammation.
Protease: Enzymes to help digestive proteins and allow your digestive tract to function properly and effectively (2).
Other Ingredients
Dutch Alkalized Cocoa Powder, Natural & Artificial Flavor, Xantham Gum, Sucralose
| | |
| --- | --- |
| Calories | 110 |
| Protein | 26g |
| Carbs | 2g |
| Sugars | 1g |
| Servings Per Container | 30 |
| Serving Size | 1 Scoop |
| Flavors | Vanilla, Chocolate, Honey Cinnamon Peanut Butter, Mint Chocolate Chip |
| Best Way To Take | Mix one scoop with 8 oz. of water or beverage or choice before, during, or after your workouts. |
Price, Flavors, Effectiveness For Swolverine Whey Isolate
Swolverine Whey Protein Isolate is that protein supplement you need to help you build, rebuild, and recover to get the most out of your gains. With 30 servings per container, one scoop will pump you with this ultra-pure, rich, and creamy protein to really boost your workouts.
This protein comes in four great tasting flavors of Vanilla, Chocolate, Honey Cinnamon Peanut Butter, and Mint Chocolate Chip so you never have to worry about the taste getting old.
Pros
Ultra-pure, cold-pressed, and micro-filtered
Source from grass-fed American cows
Digestive enzymes to maximize absorption
Great flavors
Cons
High in price
Does contain sucralose, albeit a small amount
Price: $52.99
Featured Swolverine Athlete
Richard Essig
Richard Essig is a CrossFit coach and athlete who uses Swolverine products to boost all areas of his performance so he can be the best. As someone who has been into fitness for quite some time, his passion became clear and, while finishing school and working, he still decided to try his hand at coaching. Swolverine products are exactly what Essig needs to power him through the day and allow him to continue to thrive as he seeks all of his goals. By promoting their products, he seeks to help others achieve their own respective goals as well.
---
Check out our list of the Best Protein Powders for more great protein supplements here!
---
Overall Value
Swolverine Whey Protein Isolate is a great protein supplement to tackle all your growth, recovery, and weight loss needs. With clean and effective whey, mixed with BCAAs and digestive enzymes, this supplement is everything you want as you try to build, rebuild, and recover fully. Swolverine seeks to make products that all consumers will love and that will work for all of their health and fitness goals. What you are really getting is a great whey isolate with effective ingredients and flavors from a company who cares about their consumers. Try Swolverine Whey Protein Isolate today and see what this protein supplement can do for you.
Try Swolverine Whey Protein Isolate Here
Generation Iron may receive commissions on purchases made through our links. See our disclosure page for more information.
Let us know what you think in the comments below. Also, be sure to follow Generation Iron on Facebook, Twitter, and Instagram. 
*Images courtesy of Swolverine, Richard Essig Instagram and Envato
References
Devries, Michaela C.; Phillips, Stuart M. (2015). "Supplemental protein in support of muscle mass and health: advantage whey". (source)
Goodman, Barbara E. (2010). "Insights into digestion and absorption of major nutrients in humans". (source)