Certain TikTok influencers are going viral for pushing the sale of steroids and other substances.
Steroids in bodybuilding has become an issue around the sport but it is also gaining attention outside of the sport. TikTok is a growing social media platform that has been used in many ways by many different people in areas. This includes in the fitness world but some users are taking it to the extreme.
Many users on TikTok are promoting the use and sale of different steroids and bodybuilding drugs. According to The Daily Beast, the Center for Countering Digital Hate identified at least 35 accounts on the social media platform that are promoting different drugs of this sort. The research also found that these accounts have nearly two million followers.
According to the CCDH, TikTok has done a poor job enforcing rules on how to prohibit content such as this. CEO and Founder of the company Imran Ahmed spoke on the issue.
"Ultimately, this is a story of TikTok's stark failure to govern their own platform and enforce their rules. Urgent action is needed. TikTok must start enforcing its own rules prohibiting the promotion and sale of potentially dangerous drugs for profit—and it needs to be much more transparent about how many children and teenagers are routinely exposed to this content through the platform's algorithms."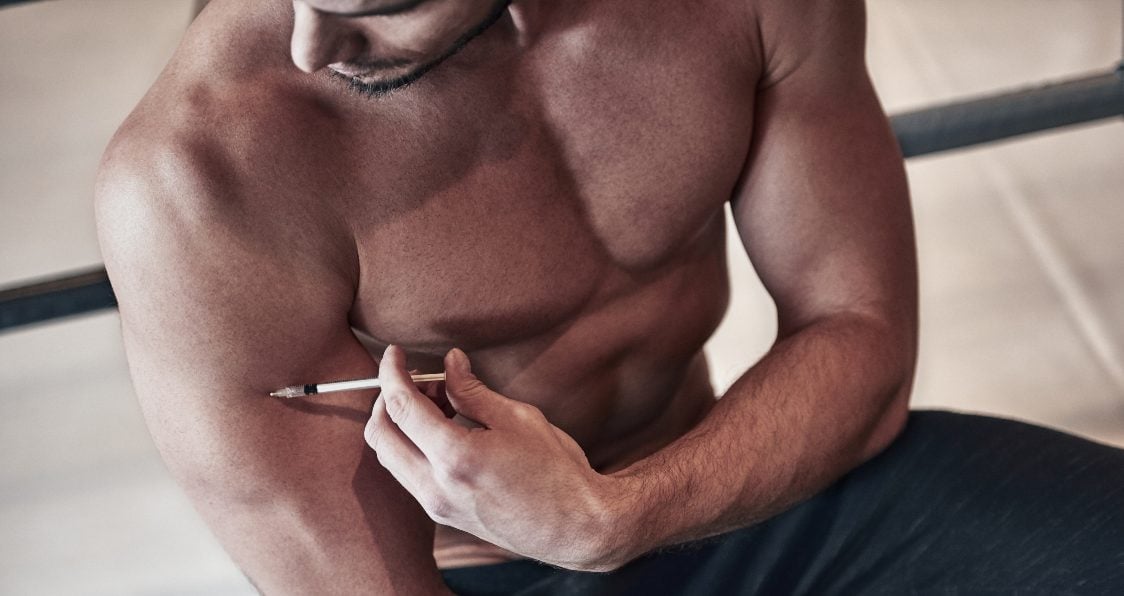 TikTok Users Promoting Steroids
Steroids are known to have great risks for those who use them in excess. This has caused much debate inside the sport of bodybuilding because of the size that competitors are attempting to put on. Even on social media, there are users urging those to buy steroids to add size.
One specific user, @bennythelifter, called for viewers to buy SARMS from outside of the U.S.
"Teenagers lied about their age just to fight in WW2 but you are too scares to take S4RMS."
Other accounts, such as @Teach_me_roids, specifically preaches to teenagers about ways to improve and increase their muscle size, mainly with steroids. Because of this, the CCDH is calling for TikTok to set a standard on what content is shown and banned across the platform. A TikTok spokesperson also commented on the situation.
"This report, like previous ones by the CCDH, does not distinguish positive content and negative content. The hashtag 'steroid', for example, could contain any number of videos related to the topic of steroids, which don't show or promote usage."

"Any content that is instructing, selling, or depicting using selective Androgen Receptor Modulator violates our Community Guidelines and will be removed when detected."
Steroids has been involved in bodybuilding for a long time now and it is now beginning to hit the social media stage. TikTok will have to create a way to sift through content involving the promotion of steroids and other bodybuilding drugs.
For more news and updates, follow Generation Iron on Facebook, Twitter, and Instagram.