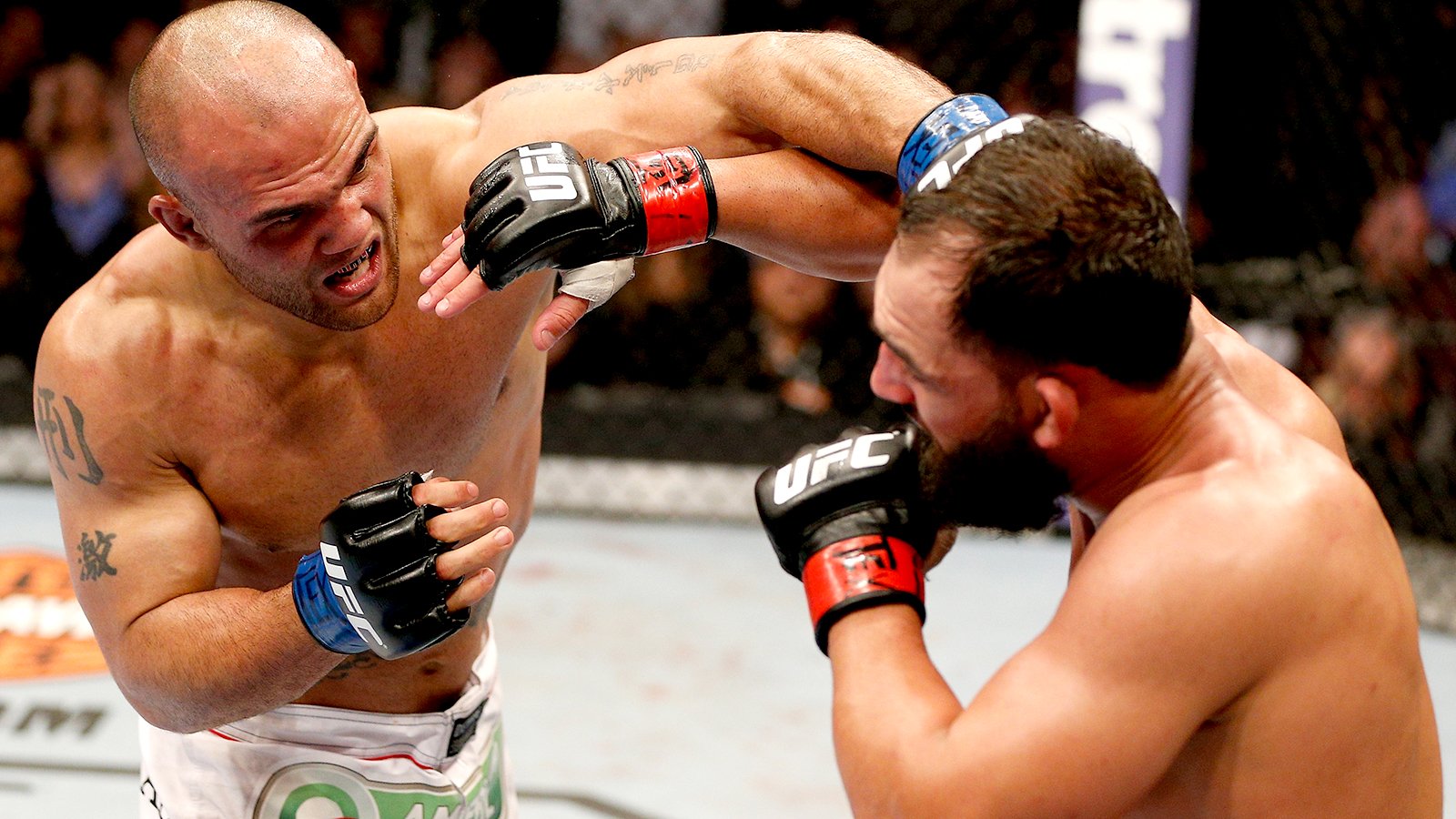 Which is the best way to go?
On Tuesday, November 24th, Johnny Hendricks announced that after 8 years, he will be leaving team Take Down and venturing into the welterweight diviEdmond Tarverdyansion on his own. While Hendricks has had many disagreements with the unconventional fighting camp, from contract disputes to making weight, this is surprising news. With Hendricks seemingly taking his destiny into his own hands the departure brings up the question of make-shift training camps and whether they can compete in the big bad world of UFC? I'm going to throw a couple names at you, Jon Jones, Holly Holm, TJ Dillashaw, Jose Aldo, Conor Mcgregor, Robbie Lawler, George St. Pierre, Daniel Cormier… what's the common denominator here? First, they are all current or former champions and second, they all have teams you would know without googling them. While a big training camp can potentially take away from a fighters one on one time – especially if  a big name fighter has an upcoming bout – If you're planning on being in the big leagues it would probably behoove you to spend some money and join a decent camp. It doesn't have to be Jackson-Winkeljohn but it's seems pretty clear that these established teams have a formula for success. Think about it – if you're a Blackzillian and you're going rounds with the likes of Anthony Johnson, Rashad Evans, and Eddie Alvarez before a fight we'd like to hope you'd be prepared (or gravely injured). Besides the high level of competition available, fighters get to have all their coaches in one place. While that may not sound like a big deal the stress of coordinating coaches, who may also have other obligations, during a fight camp can be taxing. When all your coaches are under one roof, you know where they'll be and that you're a priority. Also it makes it a lot easier for one hand to know what the other is doing and for coaches to coordinate a solid game plan.
However, What's good for the goose…we all know the saying; while they're many benefits of a big camp – freelance fighters have had success. Ronda Rousey is a fighter who is almost as well known in the fighting community for not having a definite camp as her arm bar (and her mouth). The 6x defending former champ did it all with a makeshift team and a striking coach Edmond Tarverdyan she dragged around the country like a rag doll.  Vitor Belfort has recently had success going out on his own but throughout his career he has been with multiple fight teams. I feel like older fighters get a pass on this one because they know who they are and they know they need in a camp. So what's the bottomline? If you're going to take MMA seriously, then you need a serious camp, sorry. There are exceptions to every rule but iron sharpens iron and if you're gonna be a killer you've got to train with the best. But to be honest, there's another factor, which could be just as important, and that's the muse factor – it is an art after all. Just like Picasso had his countless conquests that inspired him to paint, Matt Hume has Demetrious Johnson, Duane Ludwig has T.J. Dillashaw, and Duke Rufus has Anthony Pettis. The point is behind every great fighter is an almost obsessive relationship with a coach that sees endless potential. Fighters with a will to win and a coach that understands their strengths and weakness and know how to utilize both will almost always rise to the top. What can I say, I guess two obsessed heads are better than one. So are you sold on fight camps or are you still convinced that mix and match is the way to go?