Get the most out of health and taste with Transparent Labs UNCUT Protein Bars.
Product Overview
Protein bars tend to be fantastic snack options for those of us constantly on the go. While a common idea around these bars are that they are simply a replacement for candy bars, that couldn't be farther from the truth. Sure, many of them are loaded with sugar, taste great, and have really no nutritional value at the end of the day.
But companies are trying hard to make sure protein bars taste great and actually benefit your health and performance. Transparent Labs UNCUT High Protein Energy Bars are those bars looking to power you through the day with constant fuel while also benefiting your overall health and wellness.
Transparent Labs UNCUT High Protein Energy Bars have a 2:1:1 ratio of carbs, protein, and fat to deliver great macros along with great taste.
A good protein bar will be loaded with protein and can fill you up for those on-the-go needs. With a great ratio of macronutrients, plenty of flavors, and low amounts of sugar, these may not replace a meal, but they can add to your lifestyle and make snacking easier and affordable while keeping your health and gains in mind.
Transparent Labs is a solid company who prides themselves on transparency and honesty when it comes to their labels and ingredients. With no added artificial sweeteners, coloring, or preservatives, Transparent Labs works to bring you the top of the line ingredients at clinically effective doses with no hidden formulas.
Transparent Labs products are manufactured in a state-of-the-art facility in Utah that is certified current good manufacturing processes (CGMP) and registered with the Food and Drug Administration (FDA). Each product is third party tested to keep the quality as high as possible and the buying experience as easy as possible.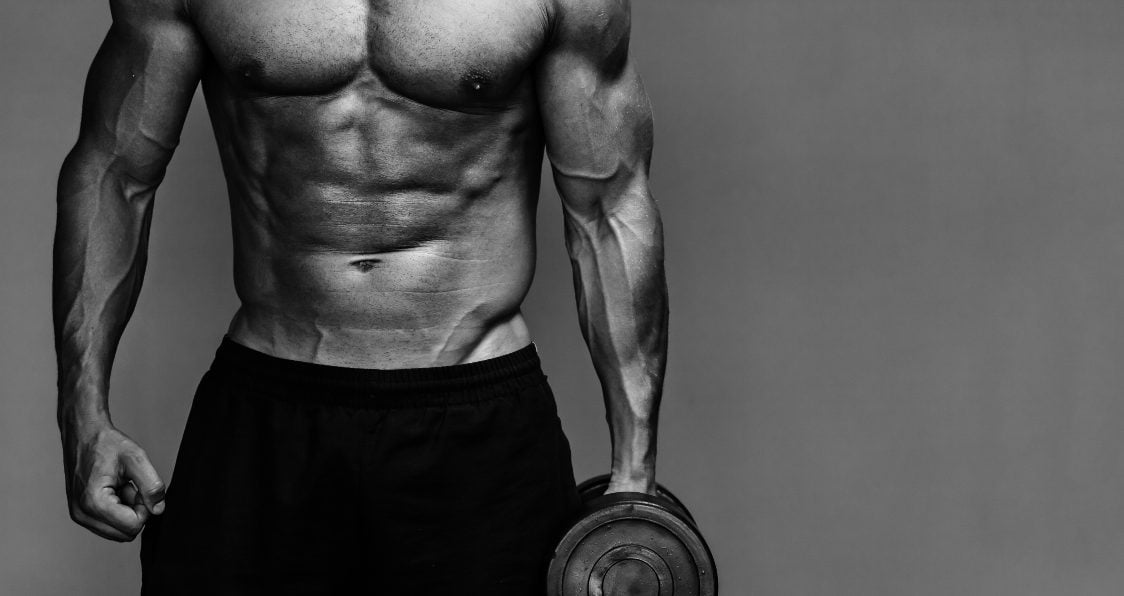 UNCUT High Protein Energy Bars Highlights
Transparent Labs UNCUT High Protein Energy Bars are designed to give you tons of fuel throughout the day while still being healthy and great tasting protein bar options. With a 2:1:1 ratio of carbs, protein, and fats, Transparent Labs has put a priority on ensuring your macronutrient intake is met in a responsible and reliable way. With real-food ingredients, these bars contain zero artificial sweeteners, colorings, or preservatives and offer a guilt-free option any time of day.
Ingredients
Whey Protein Isolate: A more filtered form of whey protein, this is a great source for those looking to get majority protein with little to no carbs and fat. This is great for muscle growth, recovery, and those looking to lose weight (1,2).
Roasted Almonds: Almonds are nutrient dense and are packed with antioxidants. They can also work to reduce hunger by increasing the feeling of fullness with both protein and fiber (3).
Honey: Also with nutrients and antioxidants, honey is a great way to sweeten things and is better than using real sugar (4).
Other Ingredients
Semi Sweet Chocolate Chips (Sugar, Chocolate Liquor, Cocoa Butter, Dextrose, Soy Lecithin, Vanilla), Almond Oil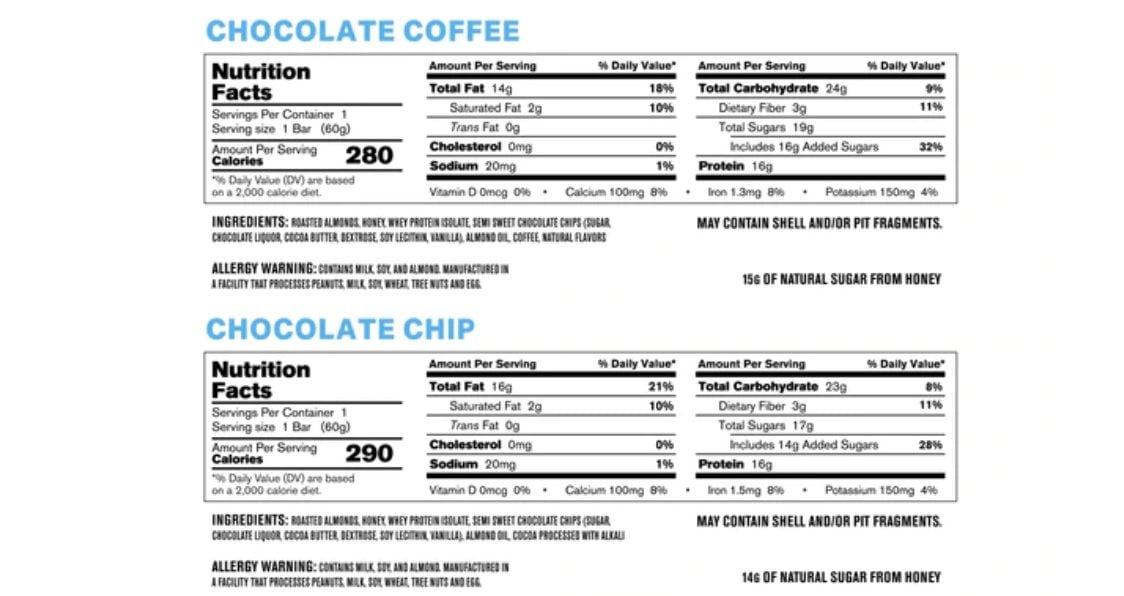 | | |
| --- | --- |
| Calories | 280 |
| Protein | 16g |
| Carbs | 24g |
| Fat | 14g |
| Sugar | 19g |
| Flavors | Chocolate Chip, Chocolate Coffee |
Price, Flavors & Effectiveness
Transparent Labs UNCUT High Protein Energy Bars are those great tasting, guilt-free options to include in your diet to power you through the day. With real food ingredients, you know you are getting a quality treat with these bars. With 12 bars per box, each bar costs around $2.49.
Two great flavors in Chocolate Chip and Chocolate Coffee ensure you never grow bored of the taste.
Pros
Real food ingredients that are clean and effective
2:1:1 ratio of macros
Great tastes with no artificial additives
From a reputable company in Transparent Labs
Cons
A bit high in sugar compared to others
Only available on their website
Price: $29.99/ 12 Bars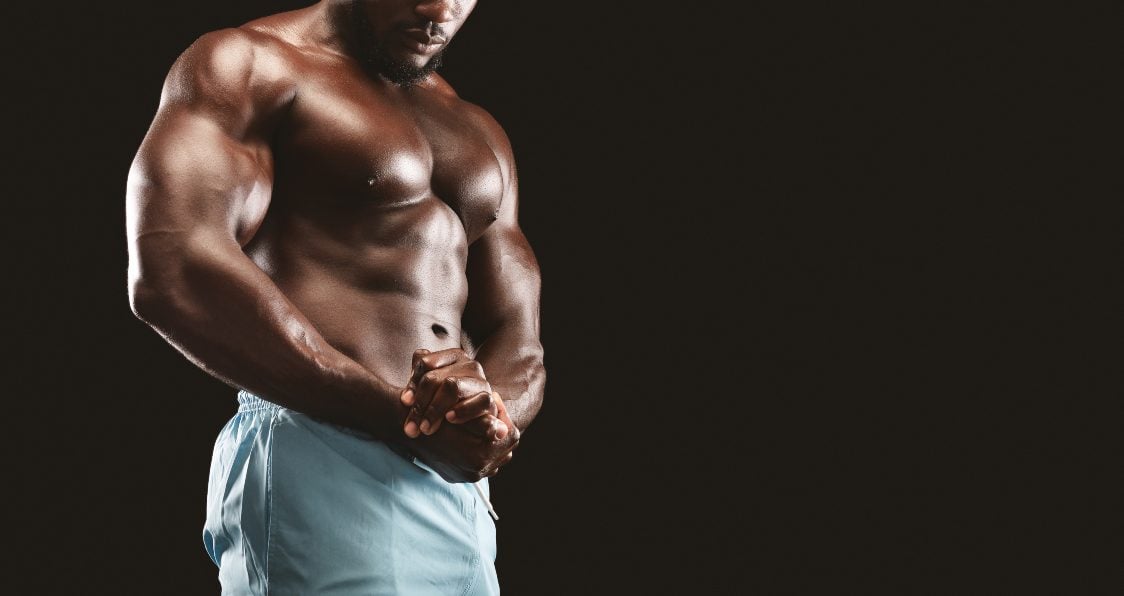 Who Should & Who Shouldn't Use UNCUT High Protein Energy Bars?
Who Should: Anyone looking for a great protein bar to fuel your day. Those who prefer a balance of macronutrients and the value of whole food ingredients as well.
Who Shouldn't: Those who would prefer less sugar and those who may be looking for more flavor options as well.
Best Time To Eat UNCUT Protein Bars
Transparent Labs has designed these bars to be consumed at any time of day. They are particularly a great source of post-workout fuel and we agree.
---
Check out our list of the Best Protein Bars for more great nutritional products here!
---
Overall Value
Transparent Labs UNCUT High Protein Energy Bars are those protein bars worth taking for they have a great ratio of macronutrients and are made with real food ingredients. Your protein bar should reflect your lifestyle and you shouldn't settle for anything less than. Transparent Labs knows what athletes need and seeks to produce only the best products possible. What you are really getting are high protein energy bars great for anytime of day with great ingredients and real benefits. Try Transparent Labs UNCUT High Protein Energy Bars today and power any workout, activity, or whatever you need to get done.
Try Transparent Labs UNCUT High Protein Energy Bars Today
---
Generation Iron may receive commissions on purchases made through our links. See our disclosure page for more information.
Let us know what you think in the comments below. Also, be sure to follow Generation Iron on Facebook, Twitter, and Instagram. 
*Images courtesy of Transparent Labs and Envato
References