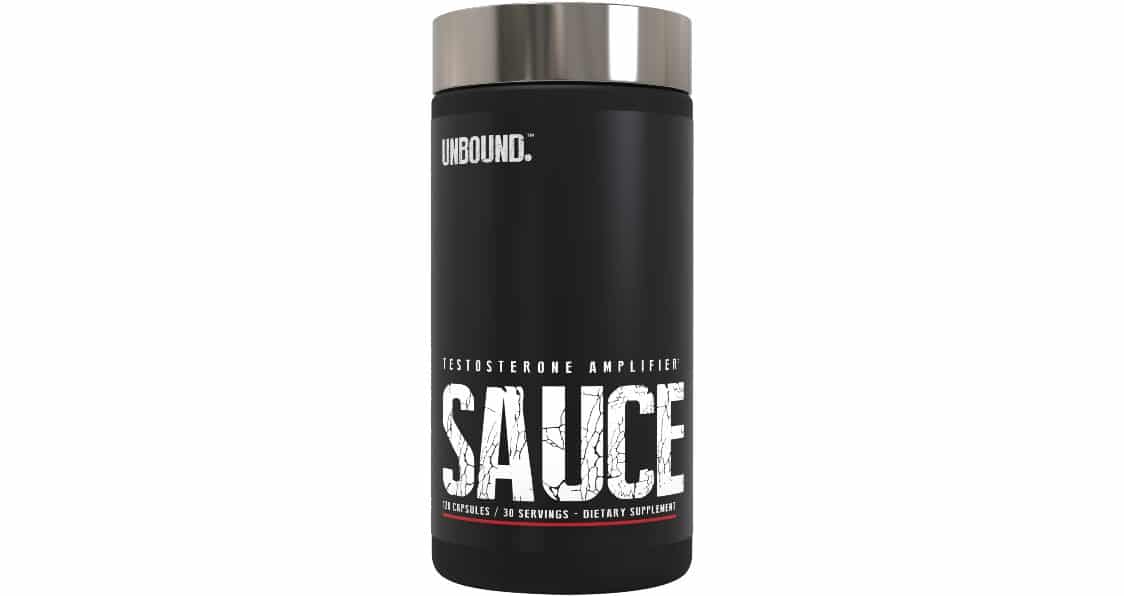 This testosterone amplifier can maximize gains by giving you stronger, more intense workouts so you can tackle each and every day.
Product Overview
Testosterone is a vital sex hormone that helps aid in a number of bodily functions, whether that be muscle growth and development, hair growth, or balanced sex drive. But for many men, especially as we age, our testosterone levels can decline, leaving us in a tough spot both in terms of training and in everyday life. But a testosterone support supplement can greatly affect our T levels for the better and give us the best chance at continued gains well into our later years. Those with low testosterone levels suffer no more and Unbound SAUCE is here to help. An amazing testosterone amplifier, clean ingredients are packed into a powerful and effective formula to support natural and healthy testosterone levels.
To neglect the importance of testosterone would be a terrible disservice, for while it works for muscle growth, muscle development, and sex drive (1), those aren't the only benefits. Optimal testosterone levels will allow for changes in body composition by increasing lean muscle and burning fat (2), better cognitive function through increased oxygen in the brain, and improved bone density by strengthening bones to boost all aspects of your performance. Unbound SAUCE can help with this and much more as you seek the best for your overall health and performance.
Unbound SAUCE is a great testosterone amplifier perfect for intensifying your workouts so you feel younger and stronger. With 10 powerful ingredients, this works to support natural and healthy testosterone levels.
Unbound is on a mission to help those self-starters get the gains they want most. They seek those who set the highest standards, not follow them, and whose demand for greatness is unparalleled by others. Unbound wants their athletes to be unequaled in a world of mediocrity and by designing and creating high quality supplements, they understand that those seeking to be the best, need the best when it comes to fueling their bodies and driving towards the top. A sister company to the amazing and top tier company NutraBio, their honesty and transparency shows through with every product.
Unbound SAUCE Highlights
Unbound SAUCE is a top tier testosterone amplifying supplement designed to provide for stronger, more intense workouts to maximize gains while also improving your everyday lifestyle. With ten powerful ingredients, packed into this advanced formula, SAUCE works to maximally support natural and healthy testosterone levels so you never suffer. Having optimal T levels is key to your success inside and out of the gym and SAUCE is that supplement you need to see those desired gains come to life.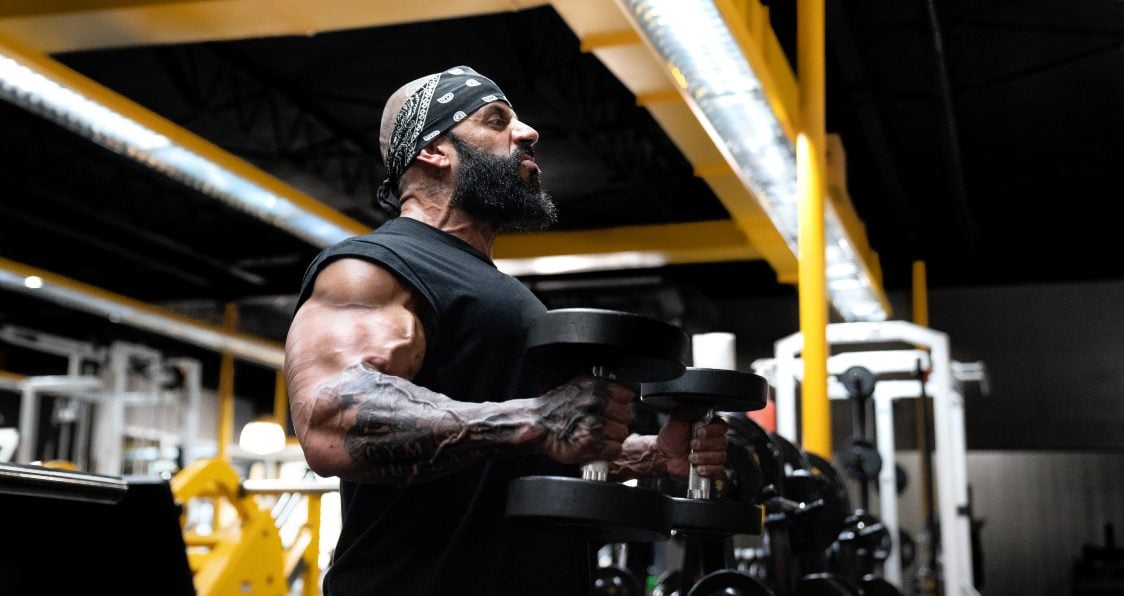 Ingredients
Spilanthes Acmella Extract: May show improvements with testosterone, follicle-stimulating hormone (FSH) and luteinizing hormone (LH). It can also support sexual frequency and ejaculation and erection quality (3).
KSM-66 Ashwaganda Extract: May help reduce stress, improve sleep, enhance muscle size and strength, and support greater testosterone levels (4).
PrimaVie Purified Shilajit: Supports male sexual health by encouraging higher free and total testosterone levels while also increasing nitric oxide levels.
Fenugreek Extract: Can promote free testosterone levels and reduce body fat (5).
LJ-100 Eurycoma longifolia extract: Has the ability to support libido, sexual performance, and sperm quality. It can also increase muscle strength and size while decreasing body fat.
DIM (diindolylmethane): Can inhibit the aromatase enzyme, stopping the conversion of testosterone into estrogen, and can reduce the overall effects of estrogen in the body.
Boron: Will increase free testosterone and decrease estrogen levels while working to eliminate any low testosterone deficiencies (6).
BioPerine Black Pepper Extract: Supports greater bioavailability to effectively absorb nutrients into your body.
Other Ingredients
Vitamin D3, Zinc, and Gelatin (capsule)
| | |
| --- | --- |
| Number Of Ingredients | 10 |
| Number Of Servings | 30 |
| Serving Size | 4 Capsules |
| Best Way To Take | Take 4 capsules with or without food for the best results. |
Price & Effectiveness
Unbound SAUCE is a great testosterone amplifying supplement to provide for stronger, more intense workouts while giving you optimal testosterone support. With 30 servings per container, 4 capsules will pump you with awesome ingredients for the best results.
Pros
Great ingredients and a powerful formula
Great for testosterone support and boosting workouts
From a reputable company in Unbound
Cons
Four capsules is a big serving size
Only available through authorized retailers
Price: $80.00
Check out Unbound's website for more great products here!
Featured Athlete
Erik Ramirez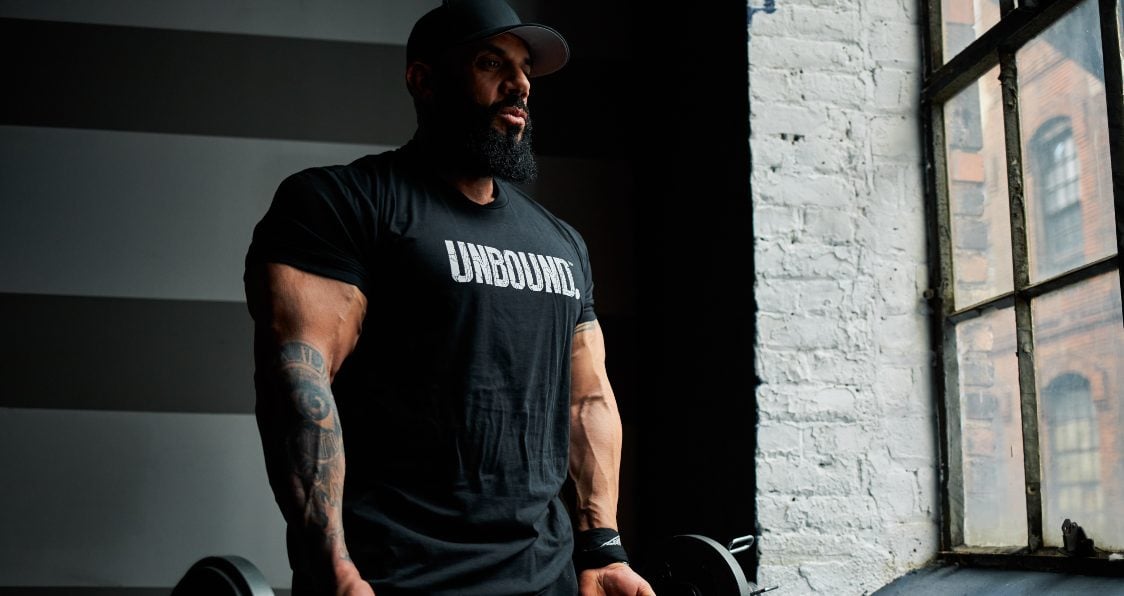 Erik Ramirez is an IFBB pro bodybuilder and Unbound athlete who uses their supplements to enhance his absolutely shredded aesthetic. With many competitions under his belt, he was crowned the 2015 North American Overall Champion and has competed in other events including the New York Pro, Toronto Pro, Tampa Pro 212, and the 2020 Chicago Pro Men's Bodybuilding contest. Working with Unbound, Ramirez uses their high-quality supplements to fuel his workouts and recovery given their innovative formulas, clean ingredients, and advanced results for maximum gains.
Overall Value
Unbound SAUCE is a great testosterone amplifier that works to offer stronger, more intense workouts to maximize gains and provide for a better lifestyle overall. Those struggling with low T levels should fear no more with this great testosterone support supplement. Unbound knows the needs of athletes and exactly what they should take to thrive inside and out of the gym. What you are really getting is a high-quality testosterone amplifier with great ingredients and a formula to see results. Check out Unbound SAUCE today and get those testosterone levels to where they should be.
Generation Iron may receive commissions on purchases made through our links. See our disclosure page for more information.
Let us know what you think in the comments below. Also, be sure to follow Generation Iron on Facebook, Twitter, and Instagram. 
*Images courtesy of Unbound
References