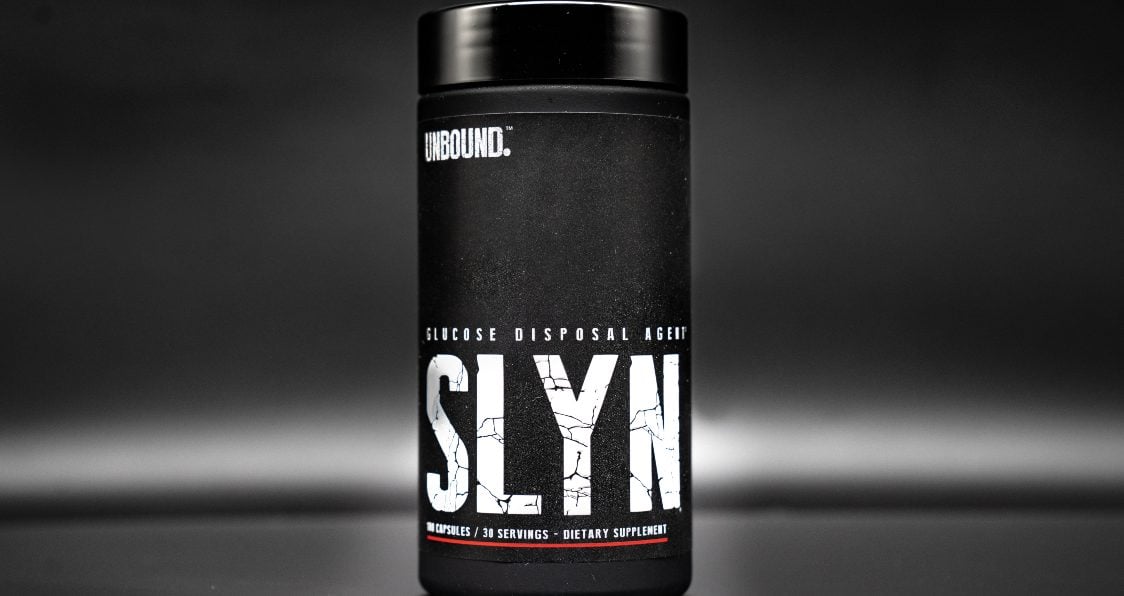 Not your run of the mill GDA, Slyn makes sure you use every carb possible to better your life and performance.
Product Overview
As serious athletes always looking for the most effective supplements around, we gravitate towards those staples that we know and love but something like a glucose disposal agent may not be on your radar. As a great tool to really level up your physique, a glucose disposal agent (GDA) supplement has the potential to bring your gains to the next level by optimizing carbs as much as possible, improving blood glucose levels, and metabolizing nutrients effectively. Unbound Slyn is one of those GDA supplements to bring you to the next level and then some.
Unbound is on a mission to help those self-starters get the gains they want most. They seek those who set the highest standards, not follow them, and whose demand for greatness is unparalleled by others. Unbound wants their athletes to be unequaled in a world of mediocrity and by designing and creating high quality supplements, they understand that those seeking to be the best, need the best when it comes to fueling their bodies and driving towards the top. A sister company to the amazing and top tier company NutraBio, their honesty and transparency shows through with every product.
Unbound Slyn is an advanced glucose disposal agent designed to optimize performance. By digesting carbs quicker and allowing for better nutrient uptake, this promotes great performance and recovery.
Slyn Highlights
Unbound Slyn is that advanced glucose disposal agent designed to use every gram of carbs possible to ensure nothing is left behind and your performance is optimized. By allowing you to quickly digest and dispose of dietary carbs, this will provide energy and allow you to capitalize on weight loss goals. By decreasing the amount of blood sugar in your body, especially a carb rich meal, this will promote valuable nutrient uptake so your workouts are better, your recovery is faster, and your weight stays managed appropriately. With 9 effective ingredients in a seriously powerful formula, Slyn is a top tier GDA on the market.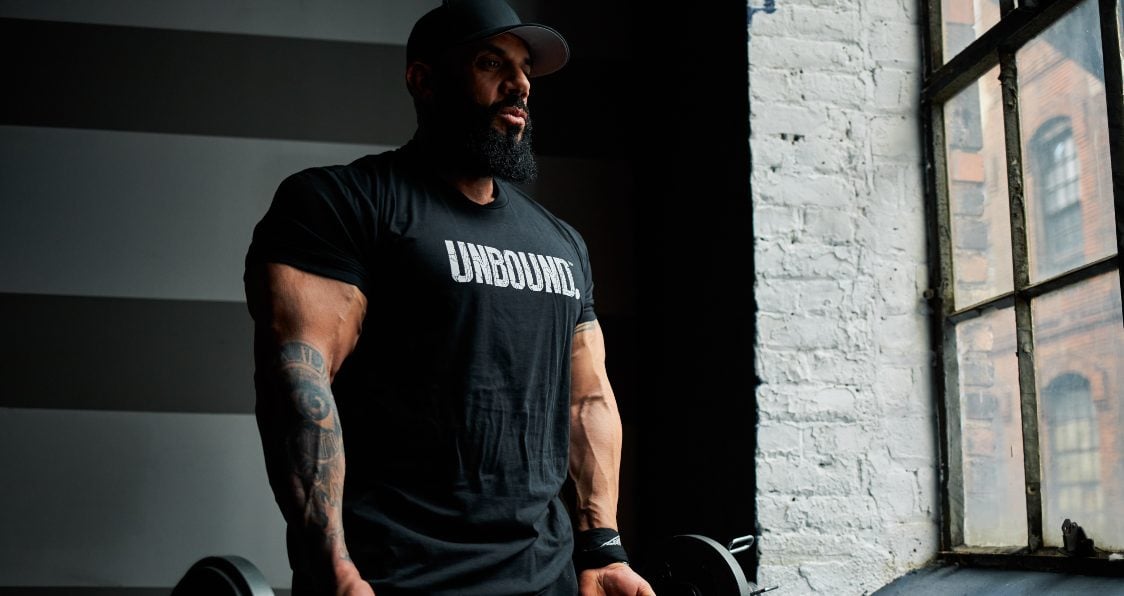 Ingredients
Momordicin: Used as a traditional medicine for centuries, this has been noted to offer a blood glucose-lowering effect. It may also reduce glycogen formation in the liver and increase glucose uptake and utilization (1).
Banaba Leaf Extract: The leaves of this plant contain corosolic acid, which can induce an insulin-responsive glucose transporter gene in the body. It can also support weight loss efforts (2).
Agmatine Sulfate: Has interesting glucose disposal and nutrient partitioning properties. It can act upon receptors that can dispose of blood glucose into the skeletal muscle tissue which would reduce blood glucose via your adrenal glands instead of your pancreas (3).
GS4 PLUS: Used for a long time to promote healthy blood glucose and cholesterol levels, this may help reduce plasma glucose levels, leptin levels, and body weight.
Ceylon Cinnamon: May improve glucose utilization within cells and may also support increased glucose uptake and glycogen synthesis (4).
GlucoVantage: Can offer great bioavailability and activity and comes with less GI stress than berberine. GlucoVantage is a derivative of berberine called Dihydroberberine (DHB).
Na-R-ALA: The sodium version of the R isomer for ALA (alpha lipoic acid), this can increase muscle pumps by increasing glucose uptake in the skeletal muscle tissue.
BioPerine: Supports greater nutrient bioavailability via enzymes that metabolize nutrients better.
Chromium: A mineral used for functions like cholesterol synthesis and insulin metabolism. It can also benefit glucose disposal and stabilize blood sugar levels (5).
| | |
| --- | --- |
| Number Of Ingredients | 9 |
| Number Of Servings | 30 |
| Serving Size | 6 Capsules |
| Best Way To Take | Take 6 capsules 30 minutes prior to a high-carb meal. |
Price & Effectiveness
Unbound Slyn is a great glucose disposal agent that really leaves the rest behind. Able to use all carbs and leave none to waste, this will absolutely better your life and performance. With 30 servings per container, 6 capsules will give you all these powerful ingredients to make these benefits happen.
Pros
Clean and effective ingredients
Powerful, advanced formula
Great benefits for lowering glucose levels and weight management
From a reputable company in Unbound
Cons
Can only buy directly from stores
6 capsules is a big serving size
Price: Unbound supplements are only available at brick and mortar retail stores. Check out their Where To Score finder to find the closest store to you!
Featured Unbound Athlete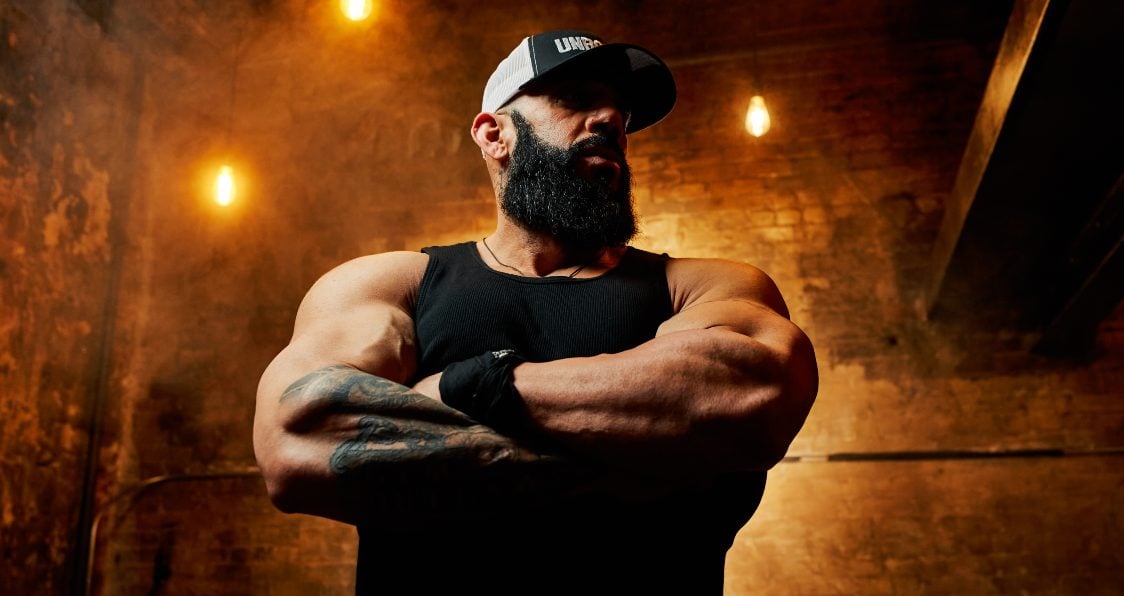 Erik Ramirez
Erik Ramirez is an IFBB pro bodybuilder and Unbound athlete who uses their supplements to enhance his absolutely shredded aesthetic. With many competitions under his belt, he was crowned the 2015 North American Overall Champion and has competed in other events including the New York Pro, Toronto Pro, Tampa Pro 212, and the 2020 Chicago Pro Men's Bodybuilding contest. Working with Unbound, Ramirez uses their high-quality supplements to fuel his workouts and recovery given their innovative formulas, clean ingredients, and advanced results for maximum gains.
Overall Value
Unbound Slyn is that glucose disposal agent supplement you need most to thrive inside and out of the gym. While we often stick to staple supplements like pre-workouts and protein powders, too often do other, potentially amazing, products fall out of our view. Slyn has the potential to use every carb possible, improve blood glucose levels, metabolize nutrients efficiently, and partition those nutrients effectively so you only see the benefits. Unbound is a company who knows the needs of serious athletes and is looking for those who want to push the limits each and every day. What you are really getting is a seriously effective glucose disposal agent from a reputable and honest company. Try Unbound Slyn today and watch your desired gains unfold.
Generation Iron may receive commissions on purchases made through our links. See our disclosure page for more information.
Let us know what you think in the comments below. Also, be sure to follow Generation Iron on Facebook, Twitter, and Instagram. 
*Images courtesy of Unbound
References