Who stood tallest at the 2022 Olympia Men's Physique?
It was clear during prejudging that the Men's Physique division was going to come down to two competitors. In the end, it was Erin Banks who was able to reach the top of the division and be crowned Olympia champion for the first time.
Brandon Hendrickson finished as the runner-up to Banks after a title in 2021 and three in the last four years. Diogo Montenegro was able to catapult himself into the top three this year. This was the top group during prejudging and made it count come the night portion of the show.
Banks has put in tremendous work over the years to build a championship physique. He was able to win the Arnold Classic back in March before preparing for the biggest show of the year. Now, he will work to keep the title for years to come.
The full results have been announced from the Men's Physique division. You can find a full break down below along with the official score card.
2022 Olympia Men's Physique Results
First Place – Erin Banks ($50,000)
Second Place – Brandon Hendrickson ($20,000)
Third Place – Diogo Montenegro ($10,000)
Fourth Place – Charjo Grant ($6,000)
Fifth Place – Edvan Palmeira ($4,000)
Sixth Place – Kyron Holden
Seventh Place – Ryan Terry
Eighth Place – Corey Morris
Ninth Place – Ali Bilal
Tenth Place – Andre Ferguson
Official 2022 Olympia Men's Physique Scorecards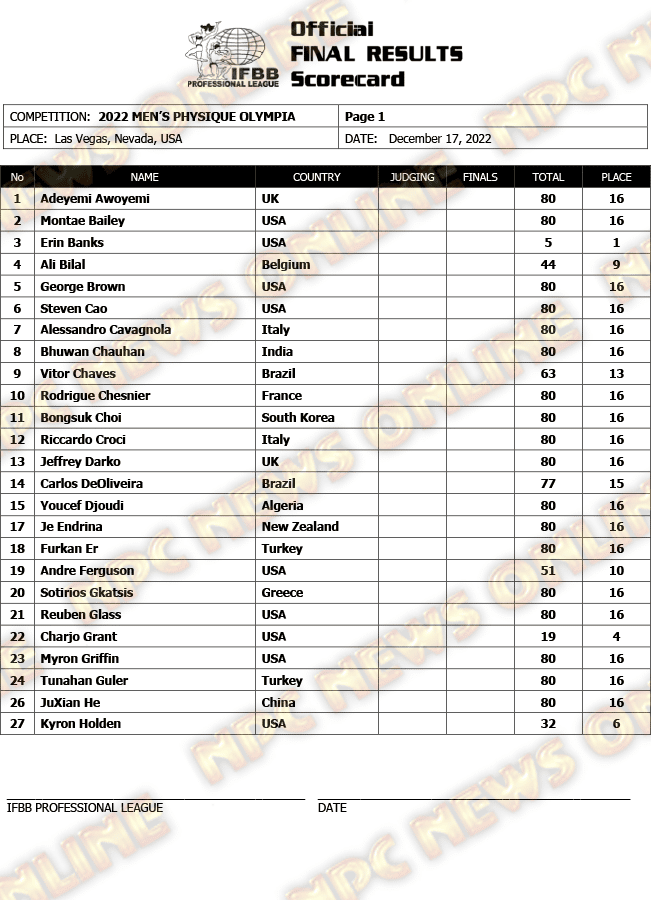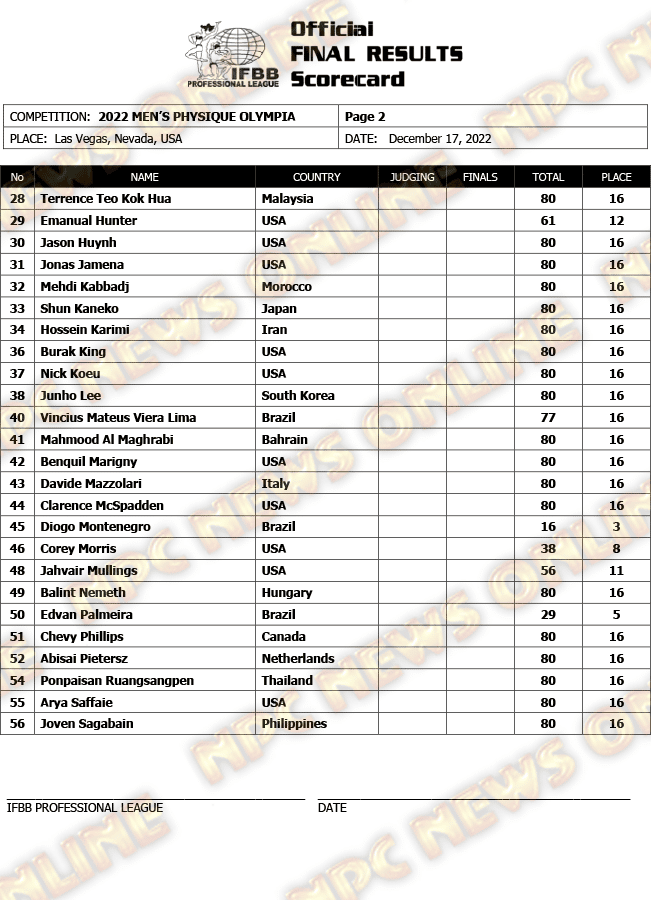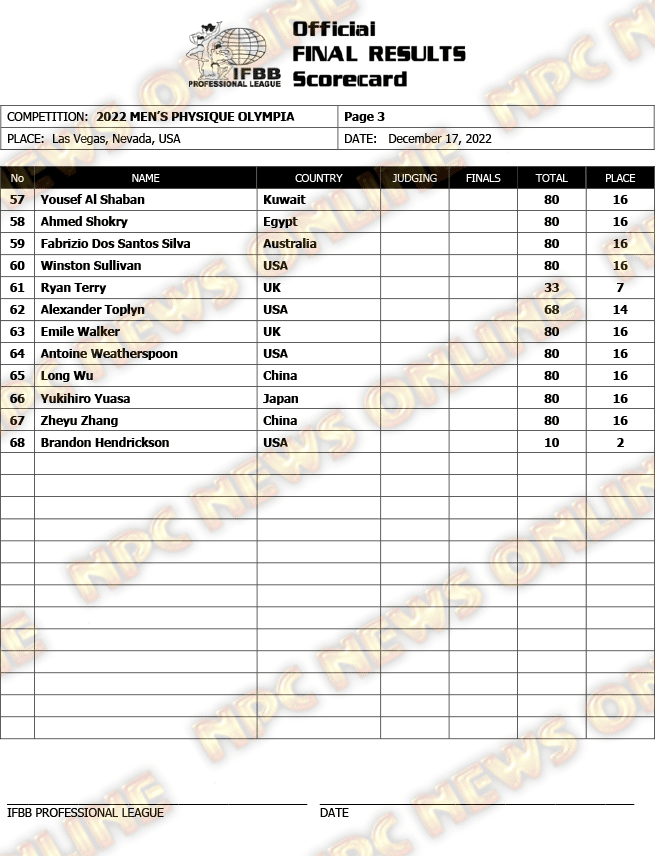 Men's Physique Olympia Winners
2021: Brandon Hendrickson
2020: Brandon Hendrickson
2019: Raymont Edmonds
2018: Brandon Hendrickson
2017: Jeremy Buendia
2016: Jeremy Buendia
2015: Jeremy Buendia
2014: Jeremy Buendia
2013: Mark Anthony Wingson
More 2022 Mr. Olympia Coverage:
For more news and updates, follow Generation Iron on Facebook, Twitter, and Instagram.