San Leandro Mayor nominates The Inner Athlete – Alondra Chatman's personal training company – the 2021 Award of Excellence. 
Alondra Chatman is the defending and 2x champion of the Figure Open at Natural Olympia (2019 and 2021). She's also a Professional Natural Bodybuilder Association (PNBA) Hall of Fame Inductee, the better half of its evil counterpart, the notorious Hall of Shame. In addition, she was featured in Generation Iron's installment – Generation Iron: Natty 4 Life. 
Alondra Chatman's hard work this year has paid off since not only did she collect another gold medal at the most significant event in natural bodybuilding – Natural Olympia -, but she also was nominated for the 2021 Mayor's Award of Excellence for The Inner Athlete – her personal training company – in San Leandro, CA. On Instagram (IG), Chatman stated:
"On this eve of Thanksgiving, i am honored and grateful to be nominated for this Award of Excellence. Excellence is always my goal, but this is the 2nd Award of Excellence I've received in 2 weeks, so I'll claim that as my theme for 2021 and beyond."
In her most recent IG post Chatman said:
"I'm still celebrating 2021 as my year of excellence. If you're free at 6:30 PM PST tonight, you can tune in to watch the city council meeting where I'll be receiving the Award of Excellence for The Inner Athlete."
You can view her full IG post below:
View this post on Instagram
Natural Bodybuilding
Natural bodybuilding leagues strive to hold the safest and fairest competitions for bodybuilders. Although, most bodybuilding leagues don't support performance-enhancing drugs (PEDs). At that same notion, many don't test for them. 
Natural bodybuilding leagues such as International Natural Bodybuilding Association (INBA)/PNBA test their athletes via World Anti-Doping Agency (WADA) – the utmost professional drug testing. Although some natural bodybuilders such as Colin Congo address their concern for the accuracy of the tests, having things like the Hall of Shame in place further prevents athletes from doping. 
Of course, if INBA/PNBA bodybuilders fail a drug test, they end up on the Hall of Shame and have all their titles confiscated and are never allowed to compete in the sport again. And let's face it, no one wants that public ridicule. 
The Inner Athlete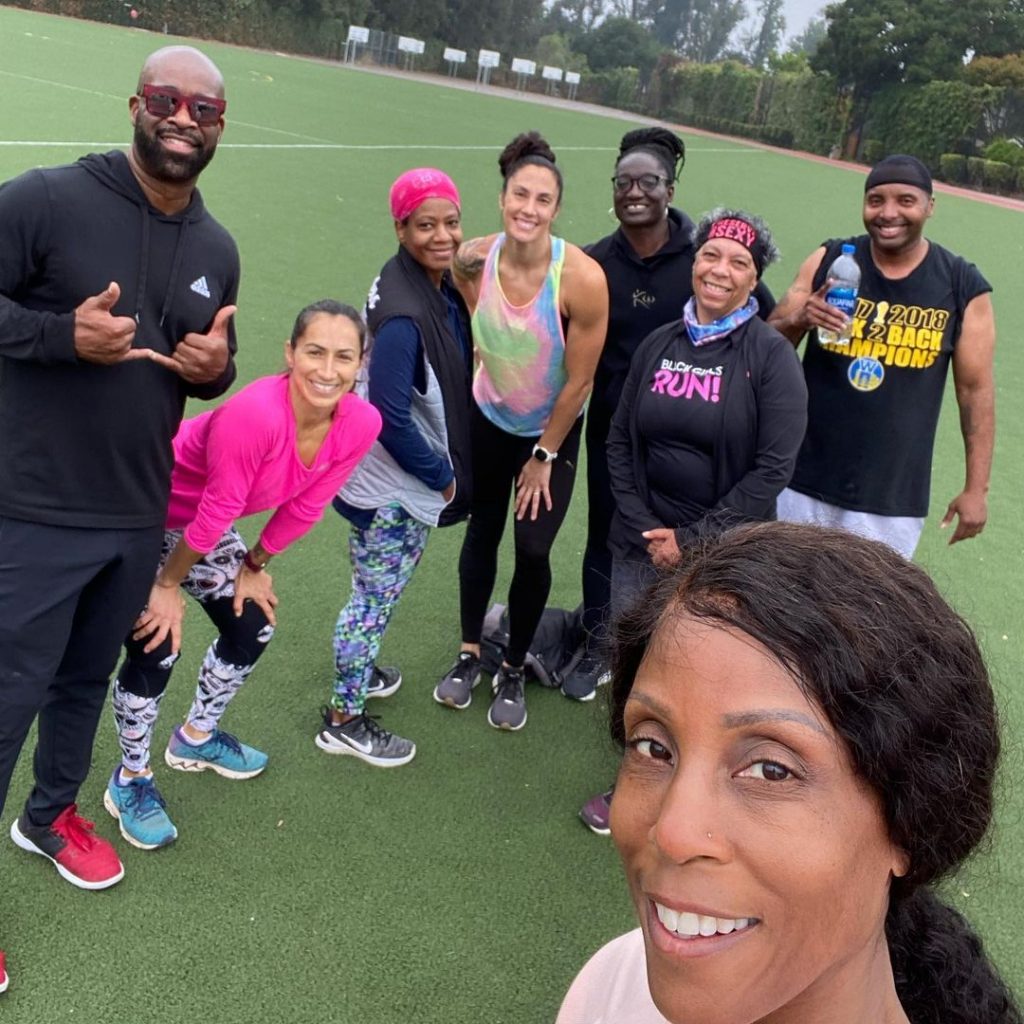 Alondra Chatman is a legend in female natural bodybuilding, but she's also a successful personal trainer. She's the owner of The Inner Athlete – a personal training and fitness studio located at the East Bay. They serve people in-person and online. As the name suggests, Chatman and the team of trainers at The Inner Athlete work together to help people – ordinary people and competitors prepping for shows – build an athlete's body. In her over 20 years of personal training experience, she's managed to work with 1,000s of clients. 
Below is a clip from IG of her client's training at The Inner Athlete: 
View this post on Instagram
There's no doubt Alondra Chatman is extremely hard working. Yet, she's been able to juggle being a natural bodybuilding champion and successful fitness entrepreneur. And arguably the most demanding job of them all, a mother of two and a wife. 
Alondra Chatman leads by example and accomplishes her mission of striving to be "a walking advertisement of how a sensible diet and a combination of aerobic exercise and a smart weight training program can work for anyone." 
Generation Iron would like to congratulate Alondra Chatman on winning the Figure Open at the 2021 Natural Olympia. And on being bestowed the Award of Excellence. 
Follow us on Instagram, Facebook, and Twitter for more insights on natural bodybuilders!