Angelo Mastrangelo turned dreams into reality at 2021 Natural Olympia. 
Angelo Mastrangelo is an Italian International Bodybuilding Association/Professional Natural Bodybuilding Association (INBA/PNBA) bodybuilder. At the Golden Nugget Las Vegas Hotel and Casino, he won the Men's Sport Model at 2021 Natural Olympia on Saturday, November 13. He was also the INBA Sports Model +35 champion and crowned Athlete of The Year. 
In an Instagram post on November 22, 2021, Mastrangelo quoted one of Cristiano Ronaldo's famous quotes:
"Dreams are not what you see in your sleep; the real dreams are things which do not let you sleep." 
You can see Angelo Mastrangelo's depiction below. 
View this post on Instagram
In the previous years, at 2019 and 2020 Natural Olympia, Angelo Mastrangelo competed in the Men's Physique class before deciding to shift gears and eye the Men's Sports Model class. 
His earliest date to compete as a natural bodybuilder began in 2015 at NPC California State Championships Men's Physique Open Class C, where he received 11th place. He never placed higher than second-place through his early years in bodybuilding, but 2020 was his turning point. At 2020 INBA Team USA, Mastrangelo was the winner of Men's Physique Overall, Men's Physique Open Tall, and Men's Physique Junior Master. He also earned pro status. 
Natural Bodybuilding and Men's Sport Model 
Natural bodybuilding requires all contenders to undergo drug tests through top drug testing equipment via World Ani-Doping Agency (WADA). Other bodybuilding leagues don't endorse drug use, but they don't test for it. Therefore, natural bodybuilders have smaller frames. 
In the Men's Sport Model division, the judges look for athletes with the best combination of sophisticated and athletically conditioned bodies. Compared to other divisions like Men's Physique and Men's Bodybuilding, it's not as much about your muscularity and definition and more about the competitor's presentation. 
Transformation Coach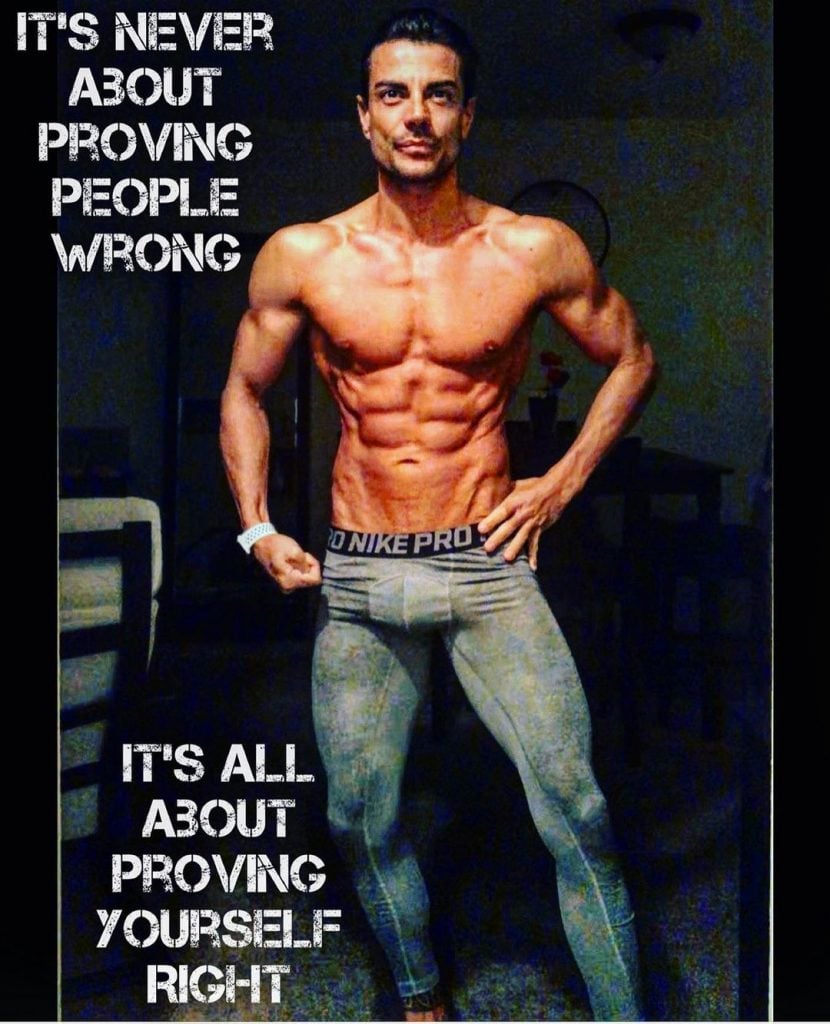 Angelo Mastrangelo is based in Los Angeles as a transformational coach outside of competing in INBA/PNBA. He's an International Sports Sciences Association (ISSA) Certified Personal Trainer (CPT) and nutritionist. He helps people improve their bodies and lives with fitness. Also, he helps professional natural bodybuilders compete. As of 2020, Angelo Mastrangelo also participates as an INBA/PNBA judge – he was the international judge at Natural Universe Mexico 2021. 
Mastrangelo dived into sports at an early age and started playing soccer at age 8. From there, he went into swimming, which led him down the path of coaching. Competing and coaching in swimming kept his competitive nature alive to compete in bodybuilding and coach others through the life-changing transformation fitness gave him. 
In an Instagram post praising his client's transformation, Mastrangelo stated:
"Some people chase Medals, some people chase a better shape, some other people chase a new Lifestyle." 
Below, you can see a transformation of one of his clients' accomplishments. 
View this post on Instagram
Angelo Mastrangelo leads by example and demonstrates the transformative effects fitness has on your life. Mastrangelo's mission statement is to transform lives, not just bodies. 
Generation Iron would like to congratulate Angelo Mastrangelo for his win at the 2021 Natural Olympia and the positive impact on others' health and fitness! Also, we'd like to extend our congrats to Mr. Olympia 2021 – Paul Krueger and Mr. Olympia Masters 2021 Philip Ricardo Jr.
Follow us on Instagram, Facebook, and Twitter for more coverage on natural bodybuilders!