Best on the Planet – Backs Worthy of A Superhero Cape
The back is one of the hardest muscle groups to develop. Posterior muscles (the muscles on your back) are harder to train and establish a mind-muscle connection with as you can't see them directly in the mirror.
A good back workout can be as hard (if not harder) as a brutal leg workout. A big, broad, and thick back can showcase your mettle. The athletes on the list below have made a mark with their V-tapers.
Bodybuilders With The Best Backs
Sergio Oliva
View this post on Instagram
Sergio Oliva is a bodybuilding legend and the guy who gave Arnold Schwarzenegger the chills with the size of his back when Arnie stepped on stage for his first-ever Mr. Olympia competition.
Dorian Yates
Yates is the guy who took size to the next level and made freakish the new normal. The other quality which made Dorian stand out was his conditioning. His competitors had no chance when he stepped on stage with his grainy and peeled physique.
Kai Greene
Kai Greene arguably has one of the biggest back in the bodybuilding world. Although Greene doesn't compete anymore, he stays in stage-ready shape throughout the year and his fans are waiting to see him on the Mr. Olympia stage soon.
Ronnie Coleman
Ronnie Coleman is the King of the bodybuilding world with the highest number of Mr. Olympia title wins. Whenever Ronnie hit the lat spread pose on stage, it was almost as if he was pulling the curtains on his competition.
Kevin Levrone
View this post on Instagram
For many people, Kevin Levrone is an uncrowned Mr. Olympia. In his golden days, Levrone was known for his size and symmetry. You could teach an anatomy class keeping his back as the subject.
Jean-Pierre Fux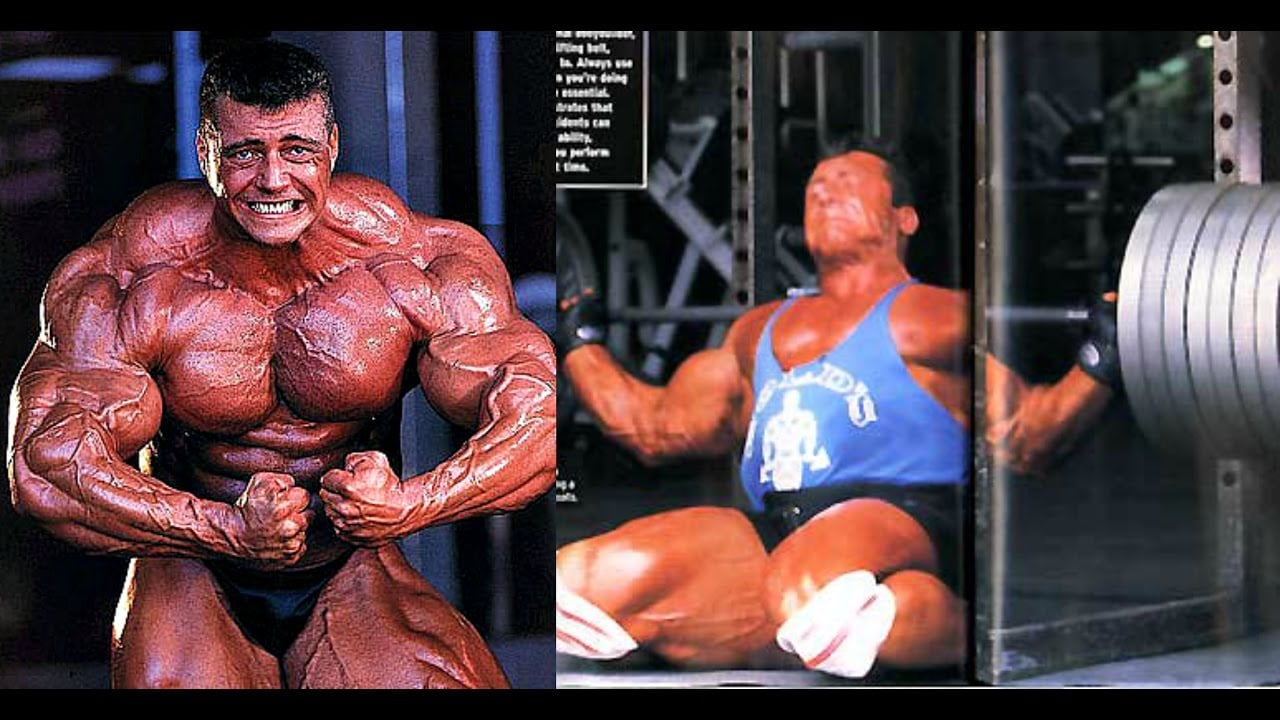 Jean-Pierre Fux aka The Giant Killer aka The Mass Monster was set for big things until an accident inside the squat rack shortened his bodybuilding career. J.P failed on a 675lb squat while shooting for Flex Magazine in 2002.
Jay Cutler
After eight years of sheer dominance, Jay Cutler is the guy who dethroned Ronnie Coleman to become the new Mr. Olympia. The package he brought on stage that year was beyond anything anyone had ever seen.
Big Ramy
Big Ramy has "big" in his name for a reason. It'll be safe to call Mamdouh Elssbiay aka Big Ramy, a freak of nature. With every passing year, Elsbliay seems to be putting on more muscle mass.
Franco Columbo
The recently deceased, Franco Columbo was one of Arnold's closest friends. If you have seen the movie Pumping Iron, you can never forget the iconic scene where Franco deadlifts a car out of his way.
Samir Bannout
Samir Bannout is the only Mr. Olympia winner from the Middle East. He won the competition in 1983 when Lebanon didn't have the best facilities for a bodybuilder. This goes on to show his grit and genetic supremacy.
Header image courtesy of Envato Elements
---
Who do you think has the best back?
Let us know in the comments below. Also, be sure to follow Generation Iron on Facebook, Twitter, and Instagram.
---
If you like what you see, make sure you subscribe to Vidur's official YouTube channel right here.