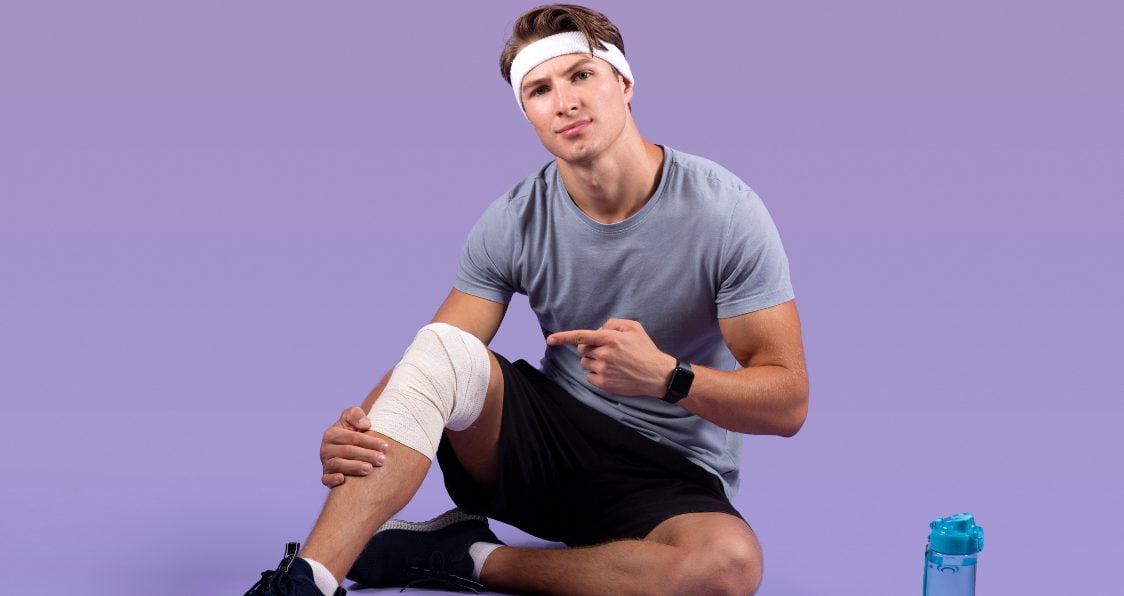 Get the most out of your CBD supplements for the best relief.
When it comes to our post-workout gains, it can be hard to find the right approach to better our overall health and performance, however, with CBD supplements on the rise, it can be an easy first step to seeing great progress. While many of us search for a protein powder to increase growth, protein synthesis, and recovery, or perhaps a joint supplement to alleviate joint soreness, what you may neglect to look into CBD supplements.
These supplements come in many forms including tinctures and CBD oil, edibles, and topicals, among others, allowing you the benefit of many options to boost your health and performance. What you will find with topicals is that you can directly apply to the targeted area for the best relief.
CBD is a growing industry, and one becoming very saturated by many companies touting their own products. However, a great company like Level Select is easy to find and can make or break those gains for the better. When it comes to CBD, you need a company that is honest and transparent for the ingredients must be top tier and the formula should be absolutely effective.
For those post-workout and recovery needs, CBD is that supplement you need most to change the way you recover and take care of those sore muscles and joints. By using a high-quality topical, you allow yourself the ability to apply directly to the targeted area for not quite instant, but pretty close to, relief.
Let's take a look at CBD post-workout and see what makes this supplement so great for recovery. By applying directly to the affected area, you can alleviate those soreness goals and give yourself the best chance at post-workout success. Plus, we'll offer up a great topical sure to help you see the best gains to your post-workout recovery.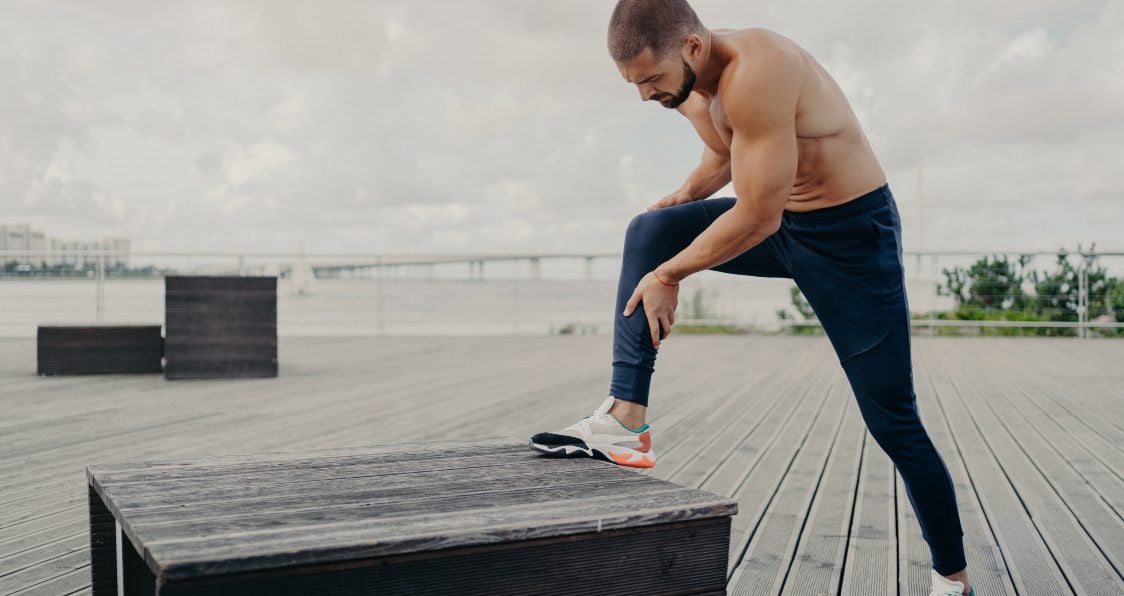 CBD Benefits For Muscle Soreness & More
The benefits of CBD allow us the chance to see the best gains possible with the right approach to using CBD and CBD products. For those who my be weary about giving this supplement a try, let's take a look at some of the great benefits associated with it.
Related: Best CBD Gummies For Muscle Recovery Post-Workout
Multiple benefits of CBD include:
Relieve muscle soreness: It can impact receptors and work with anti-inflammatory properties. This will reduce inflammation and muscle tension while promoting relief to enhance your bodybuilding goals post-workout. For non-bodybuilders, it allows you to recover and feel less sore for the best post-workout recovery and lead to more muscle growth (1).
Reduce anxiety and depression: A more natural approach to treating mental health, it can act on the brain's receptors to transmit serotonin, which makes you feel good, and has other calming properties.
Promotes better sleep: Can help you sleep through the night and improve the overall quality of your sleep to work for pain relief post-workout and muscle growth (2).
Support immune system: Can greatly enhance your immune system and allows antibodies to react effectively to anything foreign (3).
While these are just a few benefits of CBD and CBD products, it would be a disservice to neglect this supplement for it has the ability to really benefit you in a number of ways. Whether it be physical or cognitive, both will prove to be useful as you look to improve all areas of your overall health and performance, especially muscle recovery and mental wellness. It is no wonder why professional athletes have gravitated towards this supplement as well.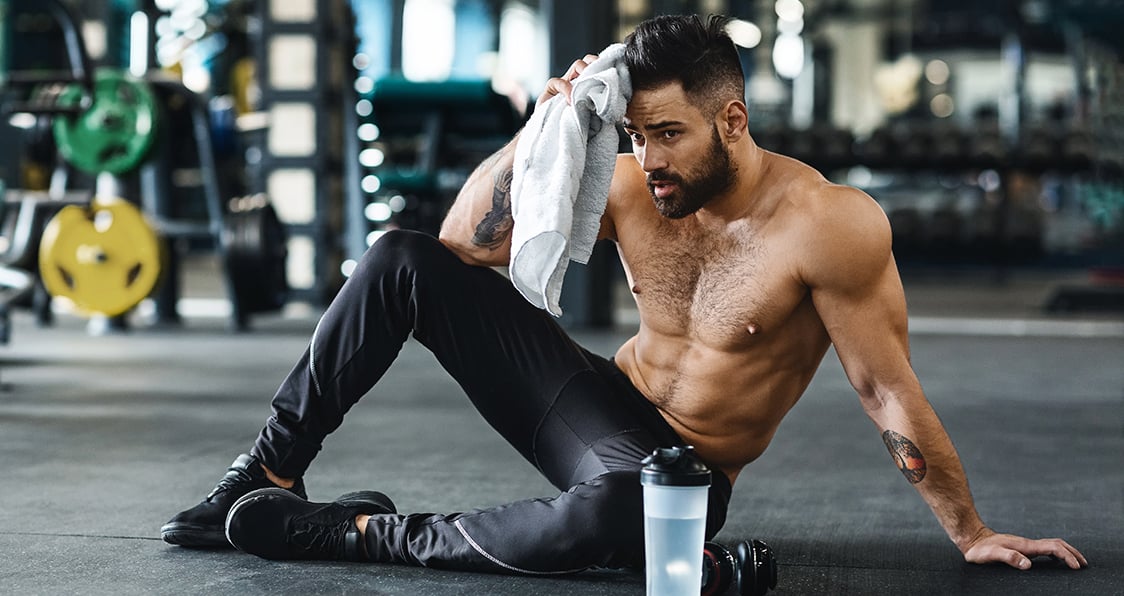 Why CBD Topicals Work Well For Post-Workout Supplements
Topicals work as the best CBD products because they allow you to apply directly to the targeted or affected area for the best relief and post-workout recovery. By massaging this gently into your skin and taking care of that affected area, you start to feel relief quickly and that soreness you want gone does start to fade.
The right CBD topical is something that can be very beneficial and using this as an athlete, or simply an average gym goer, can make all the difference for your post-workout recovery goals and overall workout routine.
Related: Top CBD Workout Products For Ache-Free Gains & Recovery
Does Recovery Really Matter?
Recovery matters for a host of reasons, and yes, it does matter. Period. Why recovery matters is because muscle growth occurs during recovery, for this is the time your body gets to heal and fully recuperate, especially after an intense or strenuous workout routine. That sore and achy feeling after a big workout is something that can be debilitating and we honestly just don't need it, and with an emphasis on muscle recovery, you will feel better by your recovery process.
Recovery also allows our minds to quiet and with a better mental state, we allow our bodies to thrive better in said state and taking CBD will help. The stress of our lives creates tension and that turns to strain on our muscles and joints, especially when combined with a workout.
By prioritizing recovery, whether that be foam rolling, stretching, yoga, or supplements like CBD from the cannabis plant, we allow ourselves the chance to decompress, release that tension and take advantage of a great recovery and workout routine.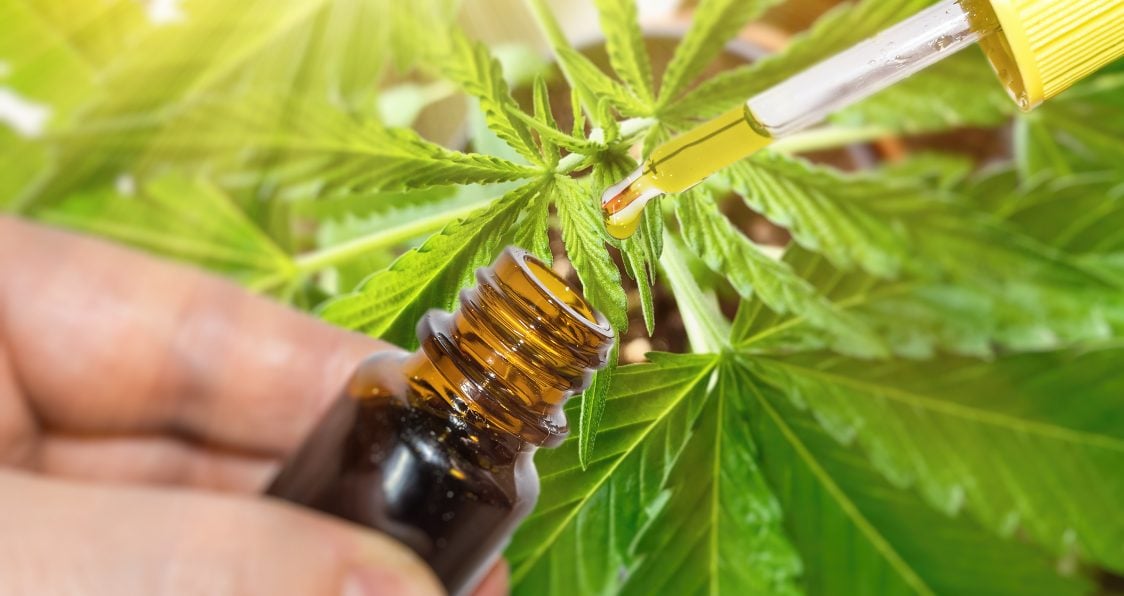 Featured CBD Supplements For Delayed Onset Muscle Soreness, Joint Relief & More
Finding the right CBD products can be a challenge, but it most certainly is not impossible. Whether that be a topical or something like CBD oil, the health benefits can be great. With the right approach to all things gains, what you will find is that you can better prepare for anything that comes your way with a product that you trust.
This sports cream from Level Select is great for athletes and non-athletes alike and will most certainly repair and alleviate that sore muscle tissue to provide relief, better your health, and improve overall performance.
Level Select CBD Level 3 Sports Cream
Level Select CBD Level 3 Sports Cream is a higher concentration for maximum strength to tackle those muscle soreness goals.
Level 3 Sports Cream is a new and improved formula with more CBD at a lower price, perfect for those seeking maximum strength relief when you need it most. With 1,800mg of CBD, and at Level Select's highest concentration, you will get a non-greasy and fast absorbing formula that can soothe and soften skin while delivering high-quality CBD for soreness and overall relief. A cooling mint scent also accompanies this amazing sports cream.
Price: $39.99
---
Check out our list of the Best CBD Supplements for more great CBD products to find the best muscle recovery supplement and kill that post-workout soreness!
---
Wrap Up
The best CBD supplements have the ability to take your gains to new heights while working to alleviate any and all muscle soreness needs for the better. With the CBD market becoming more and more saturated, it can be challenging to find the right supplements, however, not impossible and taking CBD can actually be easy. What you need most is a trusted company and product that works on your behalf and seeking a doctor's advice is always a good idea if you have further concerns or want to know more about the recommended dose. Level Select is that company and Sports Cream is the right topical for the best CBD post-workout supplement to relieve soreness and allow that next workout to be great.
---
Generation Iron may receive commissions on purchases made through our links. See our disclosure page for more information.
Let us know what you think in the comments below. Also, be sure to follow Generation Iron on Facebook, Twitter, and Instagram. 
*Images courtesy of Envato
References
Boyaji, Shafik; Merkow, Justin; Elman, R. N.; Kaye, Alan D.; et al. (2020). "The Role of Cannabidiol (CBD) in Chronic Pain Management: An Assessment of Current Evidence". (source)
Shannon, Scott; Lewis, Nicole; Lee, Heather; Hughes, Shannon (2019). "Cannabidiol in Anxiety and Sleep: A Large Case Series". (source)
Nichols, James M.; Kaplan, Barbara L. F. (2020). "Immune Responses Regulated by Cannabidiol". (source)