This list of the best men's fitness apparel will make you look good and feel good as you grind away in the gym.
When it comes down to it, we know you work hard. We know how tough it is to fight the urge to break that strict diet, or take a day off from working out. But you do it because you want to get big, huge, maybe even massive. That work ethic should be matched by killer workout gear and the right workout clothes can make you look even better than you feel. Most people say look good, feel good. Like we said, you already feel good so let's get you looking great out of these best workout clothes and other casual gear from a great outdoor brand.
Your workout clothes and other workout gear should reflect quality, durability, versatility, and affordability, but most importantly style. Don't settle for any old workout shirt or cheap joggers. Look for the best in order to be the best and this list we've put together is one to show off your gains, make that physique pop, and genuinely make you look good and feel great when you grind in the gym. This list contains a host of items from multiple brands, ranging from head to toe, and it's only appropriate that we bring you the best around from each casual outdoor or indoor brand.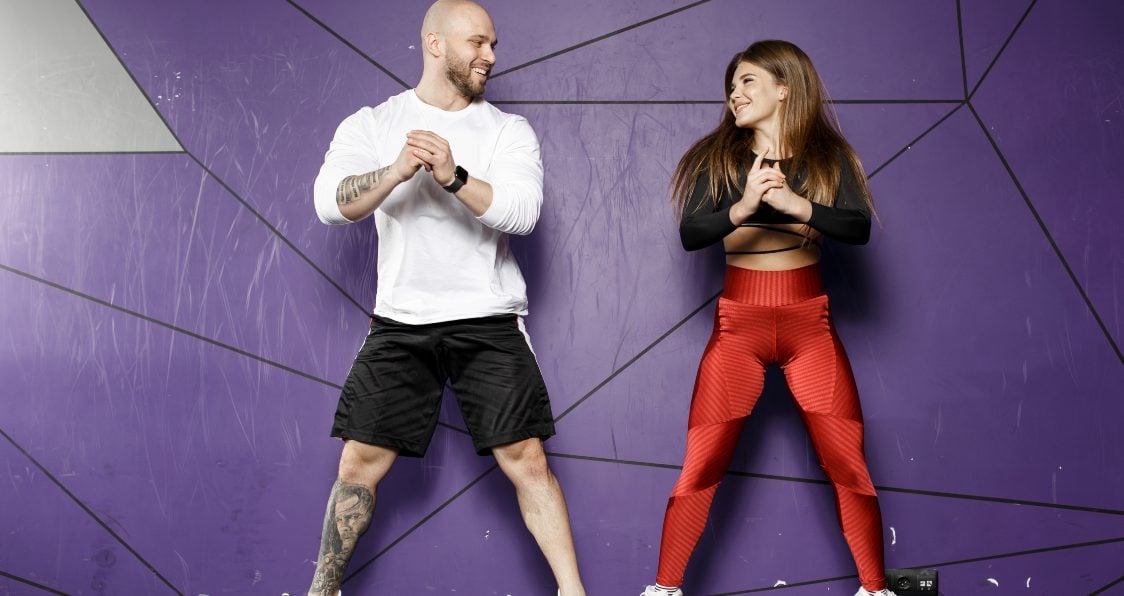 Here is a list of the Best Men's Fitness Apparel for 2021 to really beef up your workout clothes so you lift big in style from each brand.
---
Best Hoodie: Generation Iron Lift Heavy Repeat Hoodie
This hoodie from Generation Iron is perfect for upgrading your lifestyle. With a modern custom fit, it will meet your lifestyle needs, whether that be in the gym or out of it and is a great piece of workout gear compared to other hoodies to keep you warm during colder weather. This is made from 80% cotton and 20% polyester for comfort and versatility with an adjustable hood and the Generation Iron logo stamped right on the front so everyone knows where you go for the best information to help your bodybuilding goals.
Price: $39.99
---
Best Sweatshirt: Generation Iron Silhouette Sweatshirt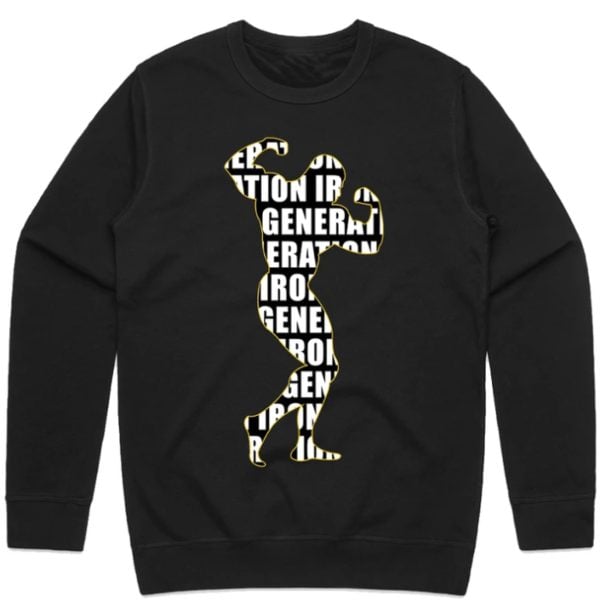 The Silhouette Sweatshirt from Generation Iron is an all-around amazing top. It's retro style features a bodybuilder silhouette and provides an old school vintage look that honestly just looks cool. This sweatshirt is a blend of 50% cotton and 50% poly fleece for maximum comfort and the style is genuinely hard to beat out of this workout gear, especially if paired with accessories to layer with other materials or any form of clothing.
Price: $34.99
---
Best Long Sleeve: Generation Iron 360 Logo Long Sleeve
Generation Iron has this amazing old school long sleeve with the throwback Generation Iron 360 logo placed right in front. Made from 100% cotton, this long top is comfortable, soft, and conducive to any workout or activity you choose to perform. That old school look will make a great addition to your clothes that you choose to match with other workout gear for any session to mix with other layers of any material.
Price: $29.99
---
Best Lifting Shoes: New Balance Minimus Prevail
New Balance Minimus Prevail is a great shoe created for strength, style, and stability for any workout you perform and comes from a great activewear brand. Quality engineered to help with stability, an outsole helps keep your feet firmly grounded for weight training. This shoe are comfortable and versatile and offer a lightweight feel while still allowing for the best stability and strength around. It's sort of the best workout gear you can ask for to boost your athletic side and workouts with a great technology to enhance any session.
Price: $119.99
---
Best Workout Shorts For Cardio: Under Armour Men's UA Tech Graphic Shorts
These shorts from Under Armour are go-to's for training and workout clothing and will give you everything you need out of a loose, comfortable, and versatile set of shorts. The quick drying fabric eliminates any moisture from hanging around and they have a soft, natural feel. An internal drawcord allows for proper adjusting and mesh hand pockets are a great touch for whatever you need to carry.
Price: $18.99-$25.00
Best Workout Shorts For Lifting: Generation Iron Power Shorts
Generation Iron Power Shorts are the definition of a top tier pair of shorts perfect for any occasion you need out of your workout clothing. These are designed to be lightweight for any kind of training, but work well with high intensity workouts given their comfort and versatility. The bottom hem is created to be around thigh level and the side pockets and mesh ventilation make these very breathable options for those big athletic lifts, more intense HIIT workouts, or just a walk around town over the course of everyday life.
Price: $29.99
---
Best Sweatpants: Lululemon Surge Jogger
These lightweight joggers from Lululemon are perfect pants for any workout or everyday activity that comes your way and are a great item to add to your workout clothing. While they are designed for runners since they are lightweight, they work well for any workout and the sweat wicking fabric is great for any moisture wicking needs. The classic tapered fit is stylish and cool with a zipperless pocket that provide great security and give these athletic joggers a sleek look out of your performance gear with nice tight compression made from great fabrics to fit your body that athletes will love from this gym collection.
Price: $118.00
---
Best Performance Tee: Reebok Activchill Move T-Shirt
This high quality performance t-shirt from Reebok offers a slim cut so you can move and be free with optimal range of motion and has built in ventilation with a mesh back to get the most out of your workout clothing and shirts. The breathable Activchill fabric allows you to stay cool during any workout while also showing off those gains and provide moisture wicking and sweat wicking fabric. Designed for high-intensity training, this performance T will go great with any pair of bottoms and will give you the best chance at maximizing the benefits of your workout with the best men's workout clothes to add to your essentials for shirts or other functional items and lightweight gear from a great brand.
Price: $35.00
---
Best Hat: Generation Iron Snapback
Nothing rounds out a great fit like a snapback and Generation Iron Stamp Snapback is perfect for any occasion. This five panel hat is constructed with a structured fit and flat bill with the Generation Iron logo displayed on both the front and sides. It is comfortable and designed to wick away sweat while also giving you a clean, sharp look people will envy out of your men's workout wardrobe and other active essentials.
Price: $19.99
---
Best Tank Top: Generation Iron Camo Stringer
As part of Generation Iron limited edition line, this Camo Stringer is designed to do one thing: show off your gains and muscle. It is versatile, comfortable, breathable, and stylish all at the same time and allows optimal movement for any workout and is great to add with your gym clothes. Designed for style and training, you know this tank is unique in both look and fit. The unique camo pattern will stand out so all eyes will be fixed on your massive physique to aid in high performance work and other classic essentials from this wardrobe collection to improve your game with whatever sport.
Price: $34.99
---
How We Choose
Quality & Price
Your gym clothes and other apparel should be high quality and durable while also being affordable, specifically tested for the best. Too often are the best clothes just way out of your price range, forcing you settle for something less than optimal. We've searched for the best gear at the best prices to ensure you can look phenomenal and not break the bank in doing so from all forms and styles.
Functionality & Versatility
Another key piece of this list was to find clothing that can be used for all activities so nothing restricts you. Squatting in a tight pair of joggers, for example, limits your range of motion and can make you look silly. But with a functional, versatile, and high tech pair, your troubles are soon over. You want your clothes to be freeing, especially as you lift big weight, and we've searched high and low for the best gear in that department made from the best technology. Something that is moisture wicking and anti odor is also a great benefit as well to make you feel like your clothes are working to your benefit moving forward.
Style
The most important thing is to look good. Style is everything with your clothes and some boring old t-shirt just won't cut it when needing to look perfect. You've worked hard for your gains and should show them off with many different styles and innovative gear to function effectively to stand out in a bold way with class. With great tank options, power shorts, and something like the Generation Iron Snapback, you can put together a stylish fit with no hassle to you at all.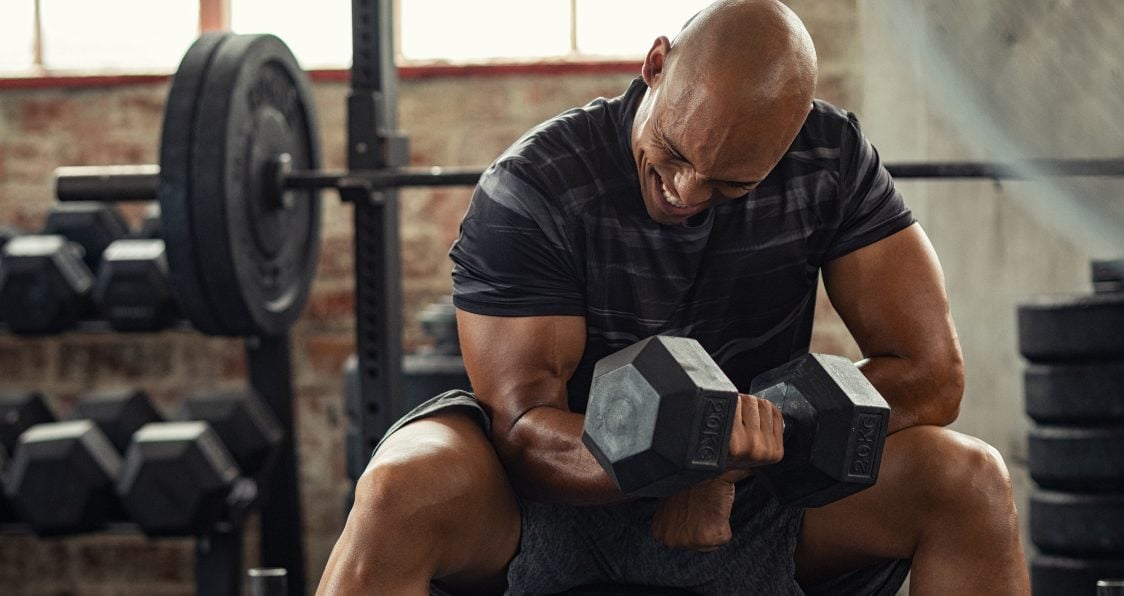 FAQ Section
Can I wear these clothes outside the gym?
Absolutely. This list is meant to reflect athleisure wear so you can be comfortable in the gym while you lift massive weight and also enjoy everyday activities that range from style and comfort. This is where style is so important for you want to look the part for any occasion that comes your way with your activewear.
How do I know these are quality brands and clothing?
We've done our research into these brands and each respective article of clothing. Quality of both the brand and the clothing is important to us because we know you deserve the best. Our team would wear anything on this list and we wanted to make sure that came across from this range of clothing on this amazing list.
Why is a brand I like and am loyal to not on here?
At the end of the day, what you wear and how you feel wearing it is important. Something like style is obviously very subjective so if a brand you like isn't on here, it doesn't mean it isn't reputable and there is a wide range of brands to choose from. This list reflects what our team saw as the best and we feel you won't be disappointed by any of these activewear items that we feature and support.
Wrap Up
You deserve to look great and this list of the best men's fitness apparel can do just that. You work hard, grind away, and build a well-rounded and absolutely shredded aesthetic and its time to show that off. Don't settle for anything less than great when it comes to your apparel for looking good is half the battle while you shop. This list is a range that reflects everything we know you want out of your fitness apparel so check it out and be sure to put together a stylish fit that goes a long way.
Generation Iron may receive commissions on purchases made through our links. See our disclosure page for more information.
Let us know what you think in the comments below. Also, be sure to follow Generation Iron on Facebook, Twitter, and Instagram.