Big Ramy joined Dennis James to discuss his current weight.
Big Ramy has been back in his home country training and preparing to compete for his third consecutive Olympia title. The Egyptian bodybuilder has brought an insane physique to the stage, with great muscle mass and conditioning, over the previous two competitions. This time around, Big Ramy looks on pace to be even bigger.
There have been some rumors out there that Big Ramy has looked smaller this offseason. He joined Dennis James for a conversation on Instagram live on Monday to discuss many topics around bodybuilding. This includes Big Ramy's current weight of 335 pounds.
"You don't even fit in the frame anymore. You're too big for the camera."

"I don't know what's wrong with my camera," Big Ramy responded jokingly.
View this post on Instagram
It was clear by the first look in the video that Big Ramy did not lose much size this offseason. In fact, he continues to sculpt his physique in a big way. James decided to ask Ramy what his current weight was.
"People think you're smaller now. What's your current weight?"

"152," Big ramy responded.
Big Ramy responded in kilograms before Dennis James got the exact translation into pounds.
READ MORE: Chad Nicholls Believes Big Ramy Will Be Even Bigger At 2022 Olympia
"For all the people who think he's smaller now, he's about..let me get the exact number. 334.4 pounds."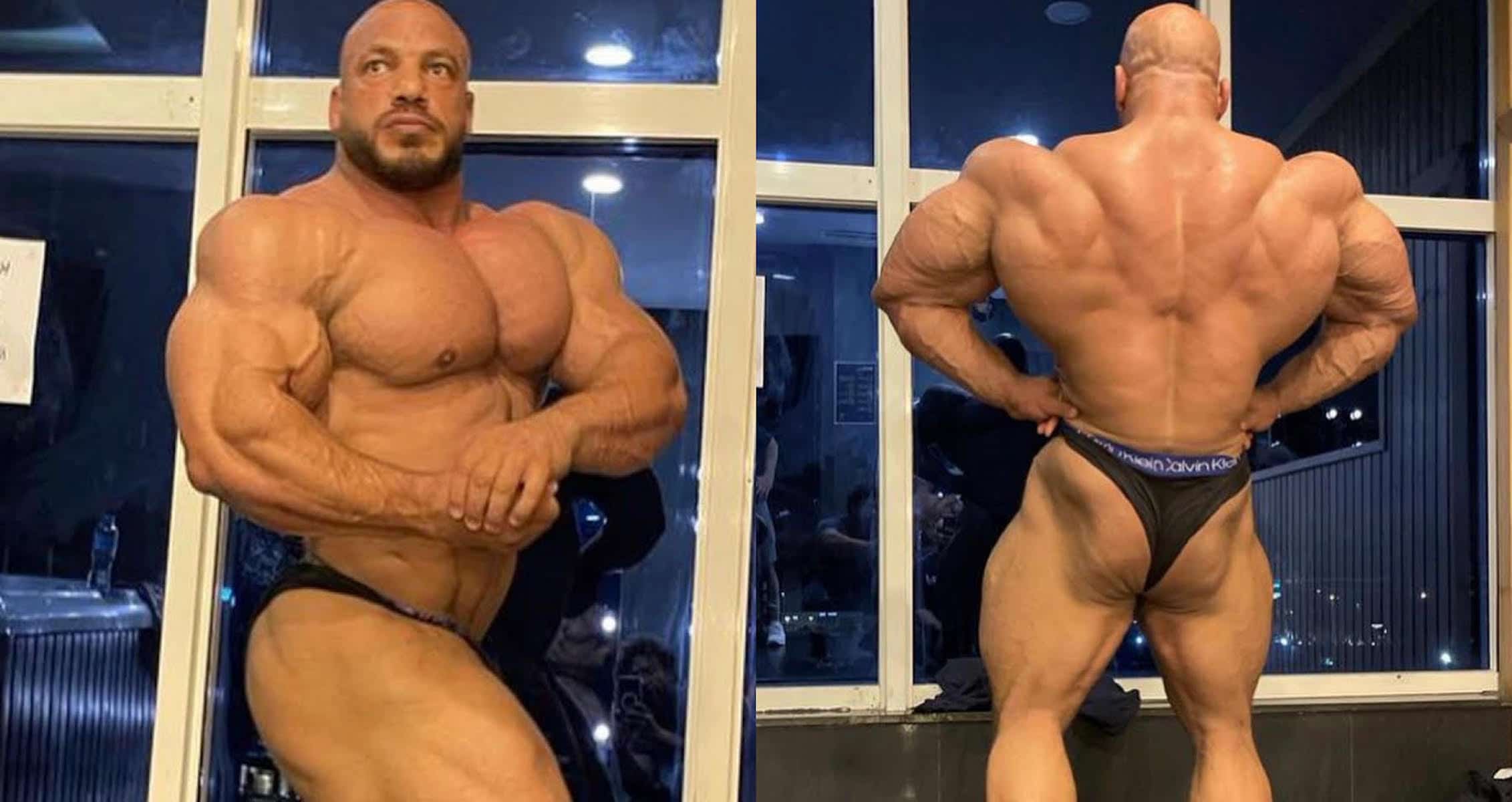 Current State Of Bodybuilding In Egypt
The conversation turned to how Egyptian bodybuilders are becoming more prevalent on stage. Big Ramy reflected on a time where he was the only competitor in a given show. Now, there are many that will be competing in the Olympia.
"We have three in Open, one in Physique," big ramy said.

"That's got to be great for Egypt. You got the home team representing the country," dennis james responded.
Competitors like Hassan Mostafa and Ahmed El Wardany have been representing Egypt, along with Big Ramy, over the years. Both Ramy and James believe that the overall knowledge of the sport has gone up and this has helped sculpt some elite competitors.
"They needed the knowledge. Before, they had the genetics and the strength. Now, they have the knowledge and you are starting to see it."
Big Ramy has been hard at work training to take home yet another Olympia title. If he continues on this path, he will have an even bigger physique to show off come December 2022.
For more news and updates, follow Generation Iron on Facebook, Twitter, and Instagram.