Big Ramy reveals an incredible physique in recent progress update.
Mamdouh "Big Ramy" Elssbiay recently revealed some incredible physique updates. The reigning Mr. Olympia shared some progress pics on his Instagram story that show a champion ready to defend his title.
Let's face it, Big Ramy hasn't been that vocal of an Olympia champion. Ever since his victory at the 2020 show in December, Big Ramy hasn't made many public appearances. He hasn't hyped up his comeback nor has he declared that he will dominate the competition. That could be because the Egyptian powerhouse has always been extremely humble. The 2020 Mr.Olympia has never been one to brag or make boastful declarations. In an exclusive interview with Generation Iron, the Enhanced Labs athlete recently revealed to Generation Iron his protein sources and the amount of protein he consumes per day. Since then, Big Ramy has kept a low profile.
That said, it has been a bit interesting to have an Olympia champion who hasn't promoted his return to the stage. Like always, Big Ramy appears to be of the mind that his actions will speak louder than any words he can muster.
Champion Level Physique
But that doesn't mean Big Ramy has completely left the bodybuilding world hanging. The defending Mr. Olympia recently took the time to post a physique update to his Instagram story. In the story it's pretty clear that Big Ramy is in some pretty incredible condition. In fact, if he's able to maintain this form we could easily see him repeat this year.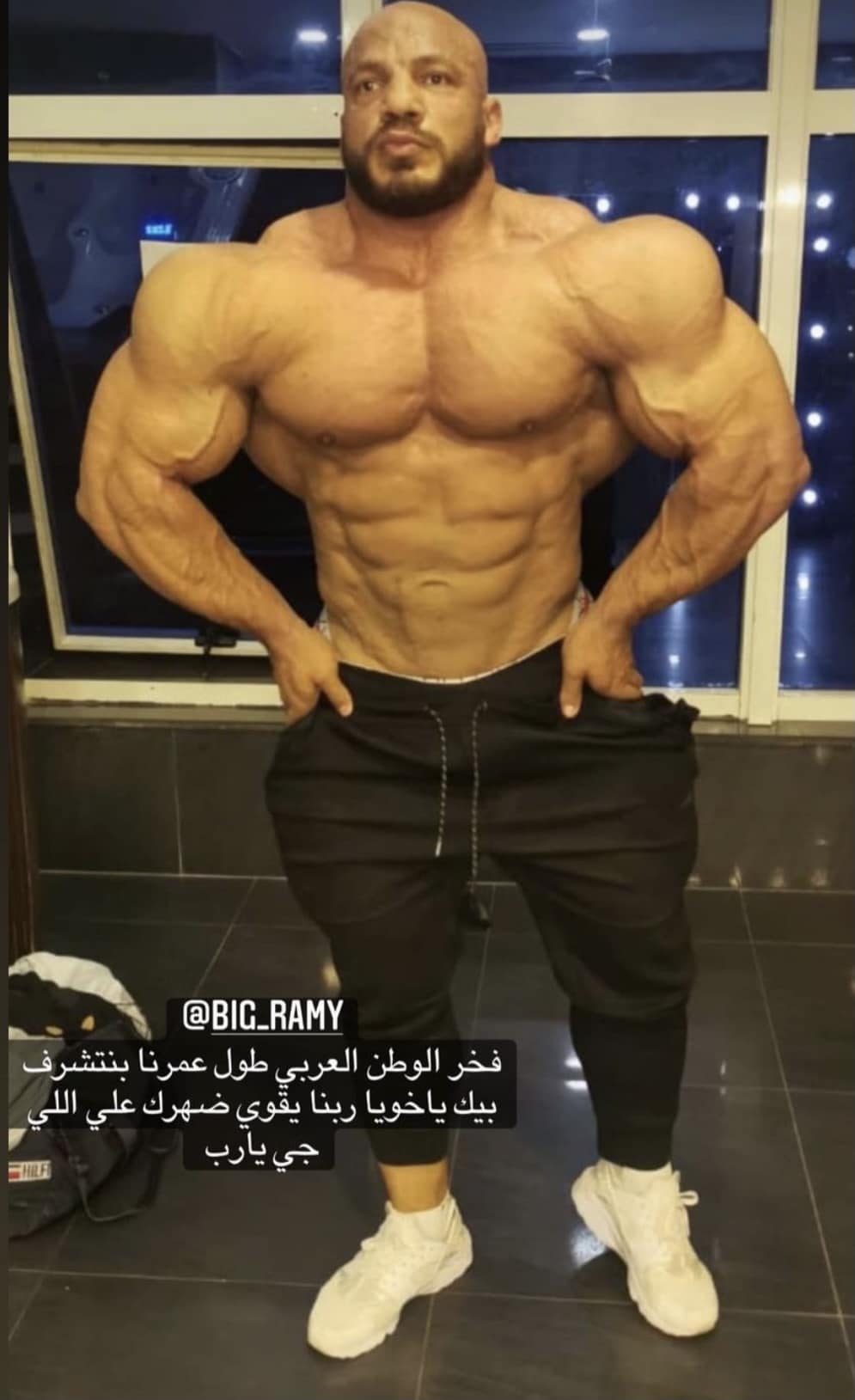 From what we can make out in these progress pics, Big Ramy has been able to not only maintain his size, but improve his conditioning. His shoulder to waist ratio is truly astonishing to behold. The 2020 Mr. Olympia has built the kind of physical form that will put the division on notice for this October.
The biggest question about these photos is when they were taken. There's no telling if these progress pics are current or if they were taken months ago. It's a recent trend during this social media age. Bodybuilders are releasing "physique updates" that don't  represent their current forms. It throws their competition off the scent and gives them a false depiction or their current progress.
If Big Ramy is following the trend then it could be possible that the defending champion is in even better shape than we realize.
What do you think of Big Ramy and his recent progress pics?
For more news and updates, follow Generation Iron on Facebook, Twitter, and Instagram.
---
Managing Editor at Generation Iron, Jonathan Salmon is a writer, martial arts instructor, and geek culture enthusiast. Check out his YouTube, Instagram, Twitter, Facebook, and Sound Cloud for in-depth MMA analysis.