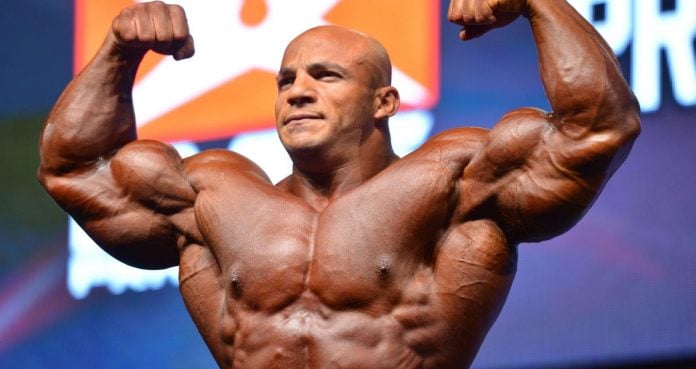 Building muscle requires protein. However, eating enough protein each day can be difficult, and expensive.
Today we're sitting down with the 2020 Mr. Olympia, 'Big Ramy,' to find out how much protein he eats, his favorite protein sources, and what his grocery shopping list looks like. Mamdouh Elssbiay, more commonly called Big Ramy, had been a fan favorite to win the Mr. Olympia for years now. The 2020 Olympia champion brings a level of size that is hardly seen by even the top pro bodybuilders currently competing at the Olympia level. Fans will now get a first hand answer from Ramy on how much protein he consumes.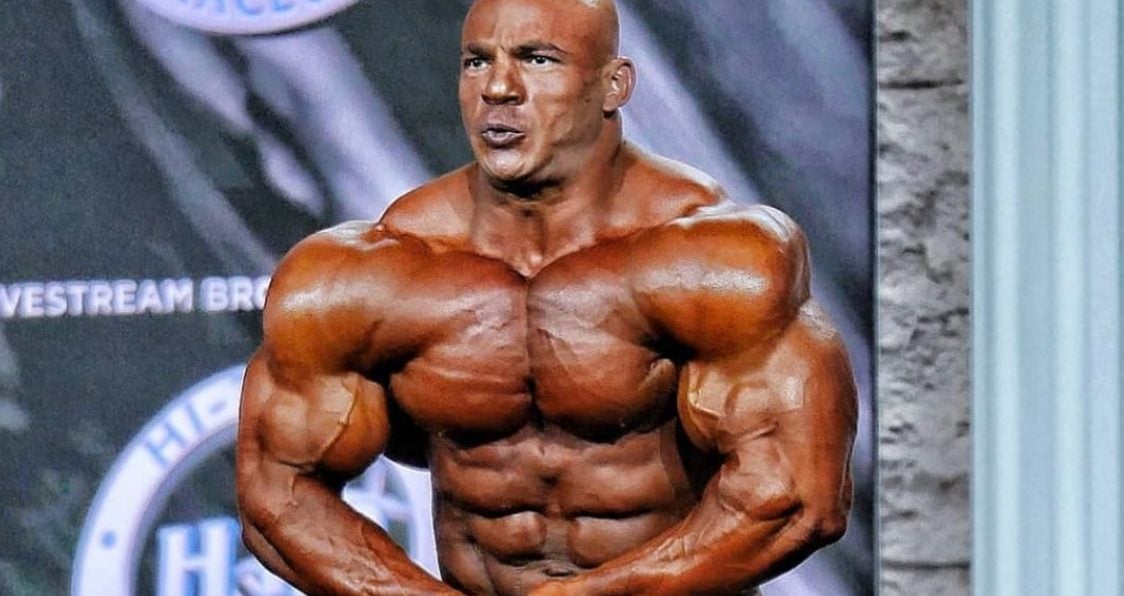 About Big Ramy
Mamdouh "Big Ramy" Elssbiay is an Egyptian professional bodybuilder who had a rapid rise to fame in the pro bodybuilding world. With a past as a fisherman, he spent years working in Kuwaiti waters before starting to train. Once that happened, he fell in love with bodybuilding and perfect genetics allowed him to thrive in the sport. As someone who wants to improve his physique and compete in competitions, his desire to be unstoppable has not only made him a big name, but earned him the title of Mr. Olympia at the 2020 contest.
2020 Mr. Olympia Win
After years of training and working on crafting a massive and shredded physique, Big Ramy was crowned champion of the 2020 Mr. Olympia contest. Cementing his place in the history books, Big Ramy has become even more popular among bodybuilding fans and competitors alike.
Q & A With Big Ramy
We sat down with 2020 Olympia champ Big Ramy for an interview around his protein intake the importance of protein for your workouts and gains. Let's jump into this and see what Big Ramy has to say!
Generation Iron: Hi Ramy. Thanks for taking the time to talk with us today.
Big Ramy: My pleasure. Your website is a great source of information and I'm happy to contribute.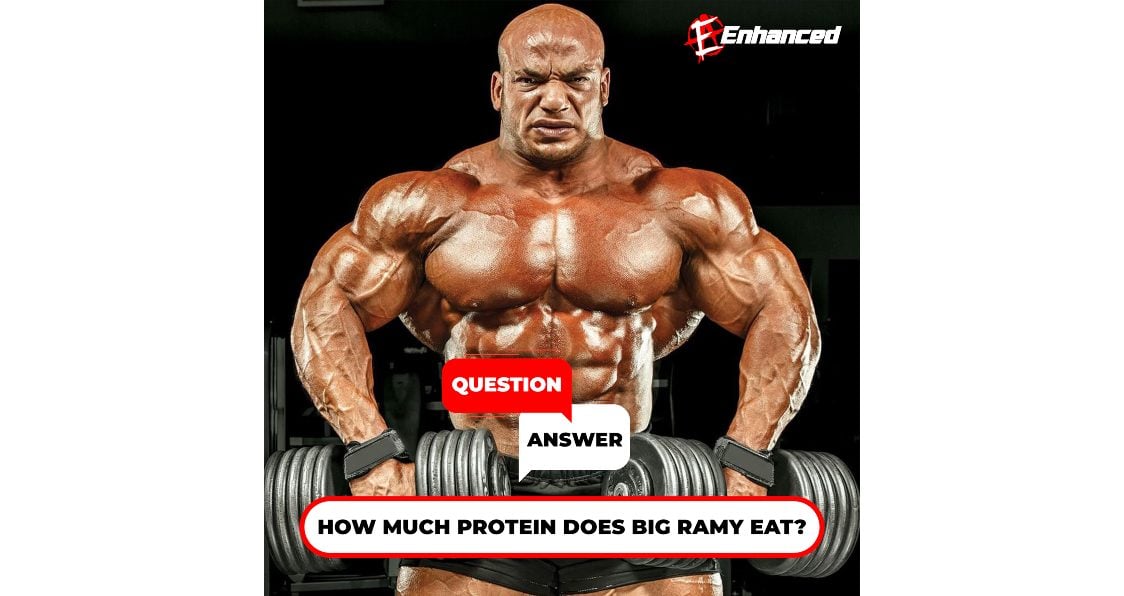 Generation Iron: Let's get right into it then! How much protein do you eat and how much protein do you recommend for athletes trying to build muscle?
Big Ramy: I eat around 500g of protein every day. On my rest days it may go down to 400g, and on a really hard training day, I might consume as high as 600g, but I always make sure I consume at least 1g of protein per pound of body weight. I recommend that athletes who are trying to build muscle consume at least 1g of protein per pound of body weight. I have gone as high as 2g of protein per pound of body weight during my offseason.
Generation Iron: That's a lot of protein! What are your favorite sources of protein?
Big Ramy: It's important to find protein sources that digest well and don't leave you feeling bloated. My favorite protein sources are eggs/egg whites, skinless chicken breast, extra lean ground beef, salmon, and bison. I also use the Enhanced Labs Isolate Protein after my workouts. It tastes amazing and it makes it really convenient to get protein into my body right after a hard workout.
Generation Iron: I noticed you didn't include pork. Is there a reason why?
Big Ramy: I don't eat pork for religious reasons, but I also feel that there are better options than pork. Pork is generally very fatty and a low-quality meat.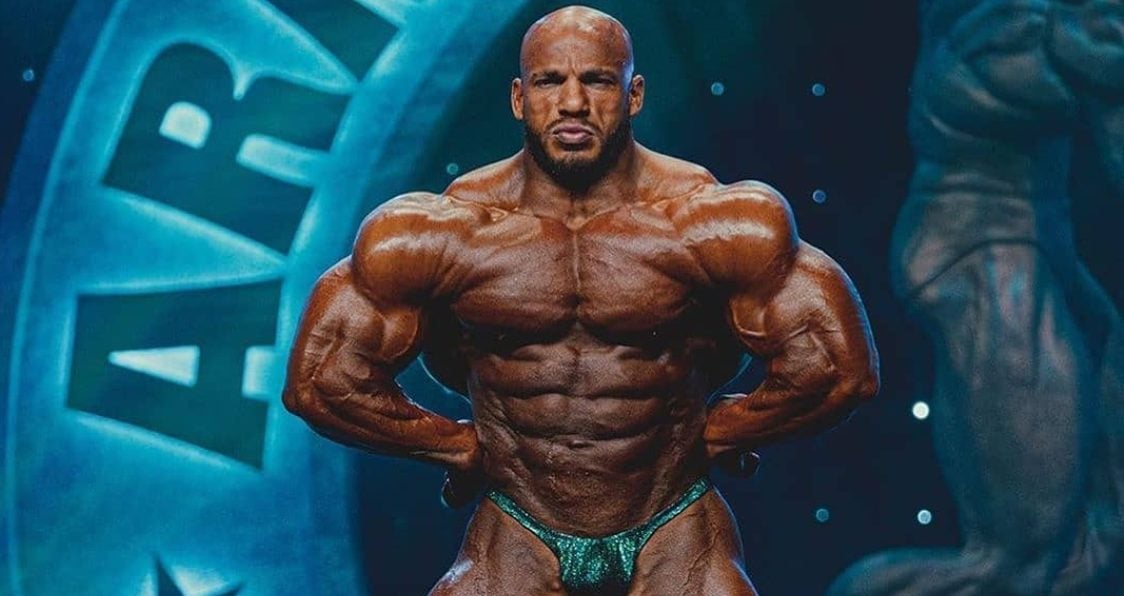 Generation Iron: That makes sense. I imagine your grocery shopping bill must be through the roof!
Big Ramy: Eating like a bodybuilder is expensive but it's not as bad as you're probably thinking. The rest of my diet is fairly inexpensive. My favorite carb sources are potatoes, rice and oatmeal. My favorite fat sources are avocado, olive oil and coconut oil. Using a protein powder like the Enhanced Labs isolate protein for 1-2 meals per day also really helps keep your grocery bill under control.
Generation Iron: That's good advice! Do you have any closing remarks for our fans before we sign off?
Big Ramy: Remember that your body needs protein to build muscle. I don't always feel like eating protein, but I always make sure I eat at least 1g of protein per gram of body weight. If I'm not hungry for a meal, I'll make a shake by blending together Enhanced Isolate protein, frozen fruit, oatmeal and coconut oil. Protein Tech is also a great non-dairy source that helps during my prep.
Generation Iron: You heard it from Mr. Olympia himself. You have to eat big to get big!
Proper Supplementation
When it comes to boosting gains and achieving a desired physique, having a solid supplementation plan is essential. Something like a meal replacement is an absolute must for enhancing muscle growth and recovery but others like intra-workout supplements, fat burners, and testosterone boosters can all work to boost your training and performance as well as your overall health and wellness.
Wrap Up
Getting enough protein is vital for your training and performance gains. Big Ramy's perseverance and dedication to his craft showcase how slow and steady persistence can win the race. He beat out a comeback attempt by Phil Heath and defeated a much improved returning champion Brandon Curry. A well earned victory for the Enhanced Labs athlete. You've heard it first from Big Ramy himself; eat protein to get huge! Don't neglect it and watch those gains flow.
Let us know what you think in the comments below. Also, be sure to follow Generation Iron on Facebook, Twitter, and Instagram. 
---
*Images courtesy of Enhanced and Big Ramy Instagram