Bikini Divas Natural Olympia champ Kayla Rowling becomes the next natural athlete to sign a multi-media contract with Generation Iron, INBA PNBA, and Iron Man Magazine. 
One lucky Bikini Divas competitor walks around a happy camper after agreeing to some lofty terms this week. This is none other than Kayla Rowling. She's a 2x Natural Olympia Bikini Divas champ, including this past year – 2021. She was also spotted doing a Harley-Davidson photoshoot with 2021 Natural Olympia Women's Sport Model champ Danielle Bouldin. Rowling is next up behind other fellow Natural Olympia champions William Long and Alondra Chatman to close a deal with the behemoth triad companies – Generation Iron, International Natural Bodybuilding Association (INBA)/Professional Natural Bodybuilding Association (PNBA), and Iron Man Magazine. Kayla Rowling released a statement on Instagram (IG), stating:
"I am ECSTATIC to announce that I have been selected to sign a multi media contract with @ironmanmagazine, @generationiron and @inbapnbaglobal_official – the most prestigious natural bodybuilding association IN THE ENTIRE WORLD 🌎🌐🤩🥳‼️somebody pinch me! 

I love natural bodybuilding with my entire being and the opportunities it has presented to me over the past 3.5 years. Stay true to the sport and it will stay true to you! I look forward to 2022 and how I can positively impact the future of natural bodybuilding to inspire others to be the best version of themselves and raise the vibration of the planet!"
Kayla Rowling is a big believer in the power natural bodybuilding has on your masculine and feminine energies.
On IG, INBA/PNBA released the following commentary:
"You heard it straight from 2x PNBA Natural Olympia Bikini Diva Champion @kayrowling

It's going to be an epic adventure! Congratulations Kayla"
You can see Kayla Rowling's complete statement and IG clip below:
View this post on Instagram
INBA PNBA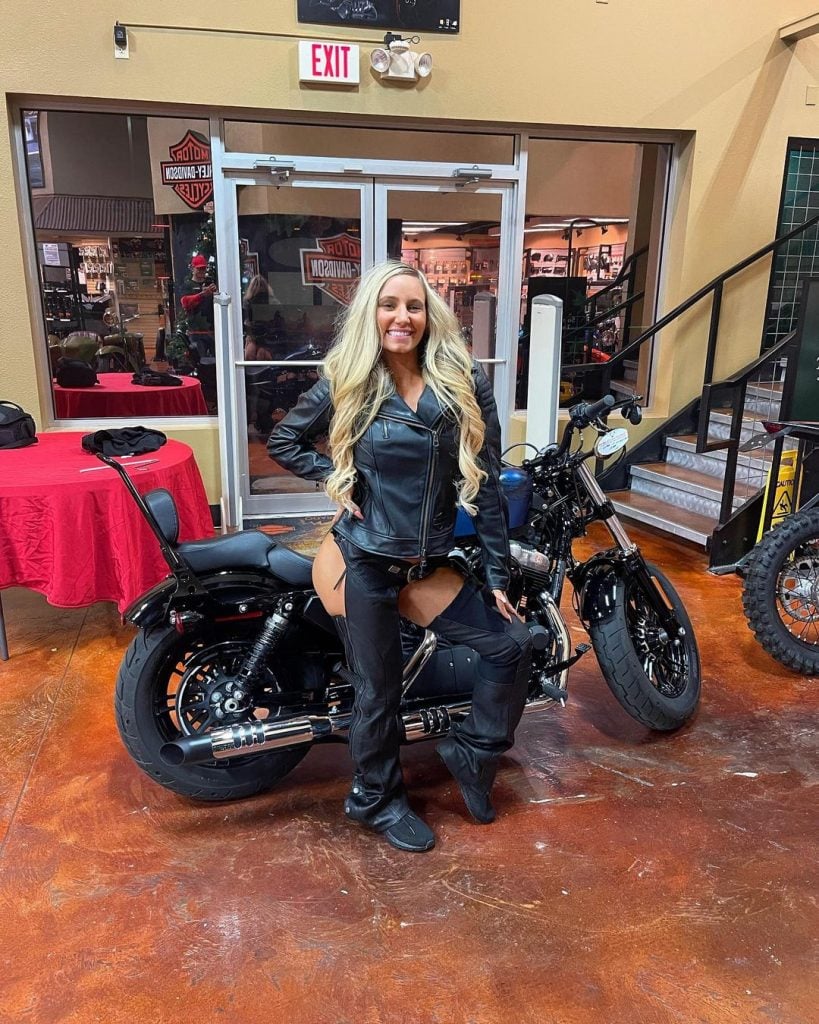 As Kayla Rolwing said, the INBA PNBA is "the most prestigious natural bodybuilding association in the entire world." This federation holds global competitions with more than 15 countries participating in this past year's Natural Olympia. Each athlete earns a chance to win generous prizes. 
Now, INBA PNBA athletes aren't just yearning for an opportunity to win at Natural Olympia but also a chance to sign a contract. 
Muli-media Contract Details
The INBA PNBA stated that the contract will be:
"An opportunity for a natural bodybuilding athlete to acquire renown and recognition in the sport of Natural Bodybuilding, exploiting Association's promotional campaign via the Iron Man Magazine, news and events, and the Generation Iron platform."
Agreeing to a contract with these trio companies – Generation Iron, INBA PNBA, Iron Man Magazine – comes with a plethora of benefits, including:
Promotion 

Brand building – digital media write-ups, social media posts, photoshoots

Special guest appearances, posing, and seminar sessions 

Iron Man Magazine nutrition ads and endorsements
Signing a deal with these prestigious companies is no handout, though. Each competitor will have to earn recognition. In addition, the sponsored athlete will have to prove that they want professional growth and can pass thorough drug tests – each INBA PNBA competitor is tested via WADA – who uses the best drug testing equipment available. 
Generation Iron would like to congratulate Kayla Rowling for signing with us! We're looking forward to working more with you! 
Follow us on Instagram, Facebook, and Twitter for more coverage on natural bodybuilding athletes!