The biography, life, and accomplishments of Breon Ansley
One of the most popular names in the classic physique division, Breon Ansley has been a rival to Chris Bumstead, ever since Chris took the title back in 2019. Breon is a 2x Mr. Olympia champ, so it is no wonder he is so popular not only within the division, but in bodybuilding as a whole.
Below is a complete breakdown of Breon Ansley's profile, stats, biography, training and diet regimens.
Full Name: Breon Ansley (Classic Physique Bodybuilder)

Weight
Height
Date Of Birth
185-195 lbs
5'7″
11/13/1979
Division
Era
Nationality
Classic Physique
2010-2020
American
---
Breon Ansley Biography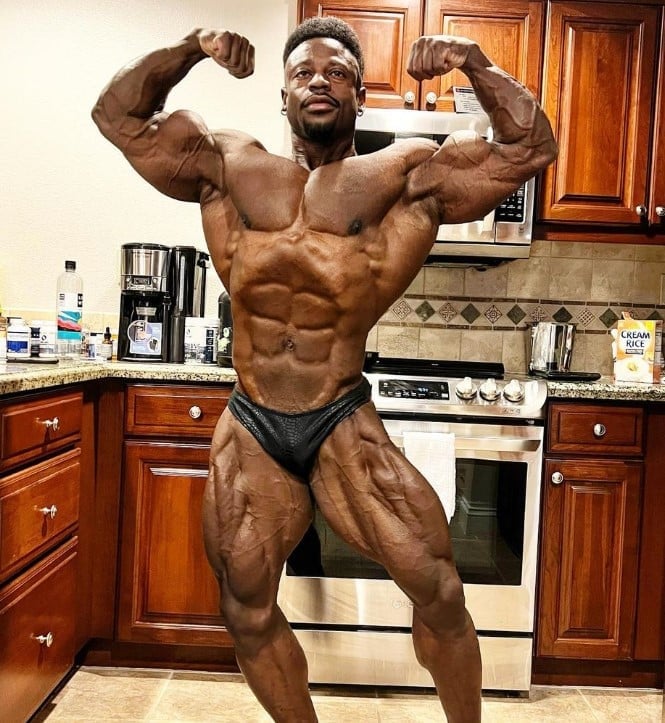 Originally from Rowland Heights, California, Breon Ansley is a bodybuilder that primarily competes in the men's classic physique division. Breon was always very athletic growing up, competing in multiple sports throughout his life. He excelled in things like tennis and swimming, but his passion was actually football. Breon even ended up earning a scholarship for his position as a defensive end to Iowa State.
However, due to injury, Breon unfortunately had to stop football. This resulted in him moving back home and taking up acting, where he actually got a few roles in big name commercials. Some of these commercials included Samsung, McDonald's, and Mountain Dew. He also took up a personal training job. Breon gained a lot of knowledge on lifting and diet throughout his time as a personal trainer, and this is where he was introduced to the bodybuilding world.
As Breon trained clients and got in shape himself, he was eventually convinced by his friends that he had a good enough physique to enter in a bodybuilding competition.
Breon Ansley's Amateur Bodybuilding Career
Breon started competing in bodybuilding back in 2012, where he took the first place crown in the NPC Los Angeles Championships, not too bad for his first show! This was followed the same year by a second place title in the NPC Titans Grand Prix.
He started in the light heavyweight division, but dropped to middleweight before the 2013 NPC USA Championships. It was there where he would take first place, earning his IFBB pro card.
Overall, Breon's start to the bodybuilding world was a strong one. For Breon to go pro within just a few shows, that is phenomenal to see.
Breon's Pro Career
Unfortunately, Breon Ansley's pro career did not start out as great as his amateur career did, however that did not stop him. Despite the lackluster start, Breon has quite the impressive IFBB career, and as stated above, he has two Mr. Olympia titles. Let's look at all of his shows.
2014
IFBB New York Pro – 16th place
IFBB Europa Phoenix – 15th place
2016
IFBB Prestige Crystal Cup – 1st place
IFBB Mr. Olympia – 4th place
2017
IFBB New York Pro – 1st place
IFBB Mr. Olympia – 1st place
2018
IFBB Arnold Classic – 1st place
IFBB Mr. Olympia – 1st place
2018 NPC Pittsburgh Championships – Guest posing, no placing
2020
IFBB Mr. Olympia Classic Physique – 3rd place
2021
IFBB Mr. Olympia Classic Physique – 3rd place
2022
2022 Arnold Classic – 4th place
IFBB Mr. Olympia Classic Physique – 4th place
Training of Breon Ansley
To get to the level of Breon Ansley, you can imagine he takes his training seriously. He splits his workouts up by muscle group, dividing them by back, chest, legs, and shoulders. He focuses on high volume with a heavy weight, but also really pays attention to his recovery time. He also places a heavy focus on meditation, as he believes that the mind rules the body, and in order to get the most out of his workouts he needs to have his head in the right space.
Breon's favorite thing to train is his back, and it has showed in recent years. His back, which was originally a weak point, has become arguably one of his strongest points. Breon also changes his training leading up to a competition, picking up the pace on exercises and broadening what he trains in each session.
Breon Ansley Height and Weight
Breon stands at around 5'7″ tall weighing in at around 185-195 lbs. While it may not seem like much weight compared to someone like Chris Bumstead, you have to consider the height difference when comparing the two.
Nutrition
Breon Ansley's nutrition is just as dialed in as his training. He uses his knowledge from school as well as research and his own experience to craft a diet plan that works perfectly for him. Let's take a look at some of his food sources.
Breon consumes a great amount of protein, a large portion of it coming from meats such as turkey or chicken- he likes to keep it lean. He also likes to eat cod, tuna, and salmon as well.
As far as carbohydrates, Breon gets a lot of them from brown rice. He stays strict with his diet in order to bring to the stage the best physique he possibly can. However, he has admitted to enjoying the occasional cheat meal when he is in the offseason, and these can consist of pizza, cheesecake, or other delicious foods that many bodybuilders refrain from eating, especially during a show prep.
Breon Ansley Personal Life
Breon Ansley attributes a lot of his success to his friends and family wo have been very supportive of his career. He also has always looked up to the now late Mr. Olympia champ, Shawn Rhoden, as he says he feels they have similar frames. Other than that, not much is known regarding his personal life. It does not appear that he has a girlfriend or anything like that. He is married to the sport of bodybuilding in a sense, as most who compete in it are. It is a full time job, and you have to have a loving relationship with it in order to succeed.
Wrap Up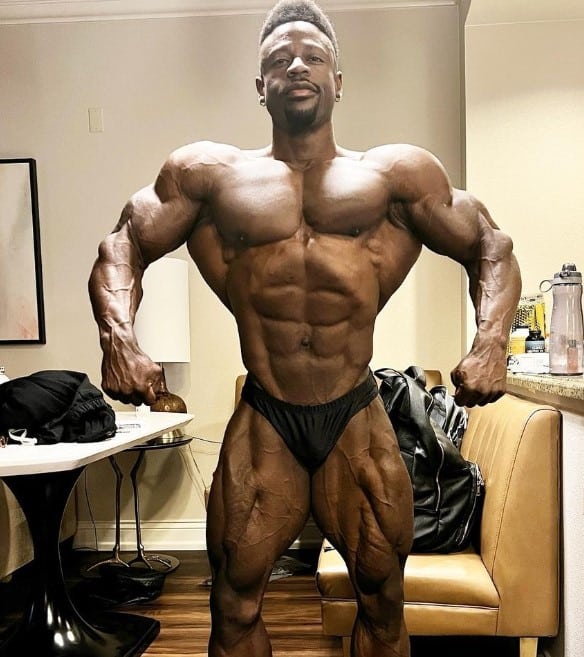 Overall, Breon Ansley is a big name in classic physique and for good reason. He is a 2x Mr. Olympia champion, and brings a phenomenal package to the stage each every time he steps on. Breon came from a very different background in terms of his athleticism, being a swimmer and football player, as well as having a career in acting. After his injury in college, he made phenomenal improvements to his physique, and a great career in bodybuilding came out of it.
What are your thoughts on Breon Ansley?