This powerful protein can influence real results for your muscle growth and recovery.
Product Overview
For all of our post-workout growth and recovery needs, it's important to look for the right protein supplement to enhance our gains and leave us with a healthy option overall to give our bodies those vital nutrients. A grueling workout can deplete our body of essential nutrients we need most to not only grow and repair our muscles, but also to thrive on a daily basis. The right protein supplement can give us everything we want and then some and work to maximize every bit of our gains. Cellucor Whey Sport Protein Powder is that all-in-one post-workout product to offer complete performance and give our muscles what they need most to grow and recover.
While most protein powders stick to the essentials of whey, or something more non-dairy and plant-based for those looking to a vegan option, Cellucor has added glutamine and creatine to the formula to give you that added benefit to capitalize on all your gains. Aside from increased growth, a quality protein powder can also help keep you full so for those looking to lose weight, it can help in that regard as well. Cellucor Whey Sport Protein Powder does all of this and more and is a great supplement to round out your stack.
Cellucor Whey Sport Protein Powder is that all-in-one post-workout supplement designed to maximize performance. With 30g protein, this will ensure vital muscle growth and recovery.
Cellucor is a leading sports nutrition brand creating award winning products that are quality you can trust in. With a focus on creating the best supplements for athletes everywhere matched by prompt customer service, Cellucor is on a mission to better the lives of their consumers with top tier supplements, amazing benefits and results, and quality care.
Cellucor Whey Sport Protein Powder Highlights
Cellucor Whey Sport Protein Powder is a great protein supplement and all-in-one post-workout product designed to maximize complete performance. Able to promote muscle growth and recovery, this will help you see those lean muscle gains and repair those worn down muscles after a grueling workout. With 30g of high quality protein, this will help turn that vital recovery time into a time where your muscles grow and is matched by an ideal formula that is gluten and soy-free as well as low in carbs, fat, and sugar. NSF Certified For Sport means this product has undergone serious testing for safety and effectiveness and only meets the highest of standards. Give your body the fuel it needs with this awesome protein supplement.
Ingredients
Whey Protein Concentrate: This form of whey allows for a healthy dose of protein, carbs, and fat and will greatly influence growth and recovery. For those looking to bulk, this option tends to be a great choice (1).
Whey Protein Isolate: This form is a more filtered form of whey and you will find a much higher percentage of protein and smaller amounts of carbs and fat. For those looking to cut and get lean, this form of whey tends to be a great option for your growth and recovery needs (2).
Creatine Monohydrate: This is a pure form of creatine and works to increase endurance and remove lactate from your muscles efficiently and effectively. This can also aid in muscle growth and influence calorie burn (3).
L-Glutamine: This naturally occurring amino acid has an important role with protein synthesis which allows for that vital muscle growth. It can also help stop the breakdown of protein in muscle to keep on that lean muscle so you don't lose any gains (4).
Other Ingredients
Cocoa Powder, Natural & Artificial Flavors, Cellulose Gum, Salt (Sodium Chloride), Xantham Gum, Protease, Acesulfame Potassium, Sucralose, Protease A-S, Lactase
| | |
| --- | --- |
| Calories | 170 |
| Protein | 30g |
| Carbs | 5g |
| Fat | 3g |
| Sugar | 3g |
| Flavors | Chocolate, Vanilla |
| Number Of Servings | 18 |
Price, Flavors & Effectiveness
Cellucor Whey Sport Protein Powder is that amazing protein supplement you need most to achieve lean muscle gains and boost all areas of your growth and recovery. With 18 servings per container, 2 scoops will pump you with this great supplement so all those gains are met. Two great flavors in Chocolate and Vanilla ensure you never grow bored with the taste.
Pros
Clean and effective ingredients with a gluten-free formula
Great benefits to muscle growth and recovery
Good taste and mixes well
From a reputable company in Cellucor
Cons
Does contain artificial flavors for those seeking a more natural approach
Sodium content is a bit high
Price: $19.99
---
Check out our list of the Best Protein Powders for more great protein supplements!
---
Featured Supplement
Sadik Hadzovic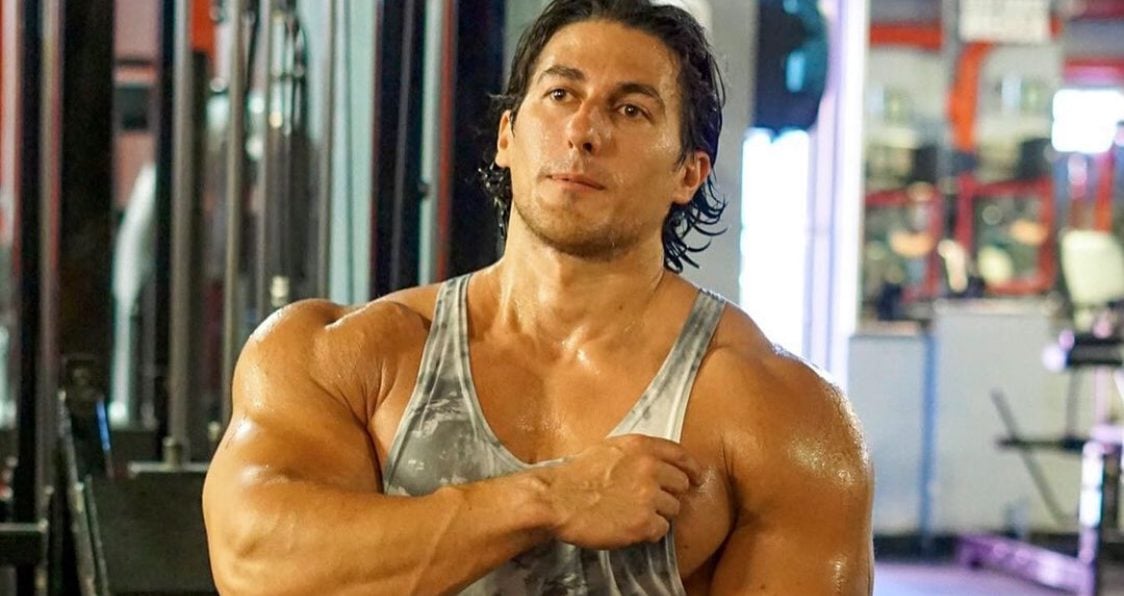 Sadik Hadzovic is a bodybuilder and Cellucor athlete using their products to round out his supplementation routine with effective and awesome products. Sadik knows what is required to look and feel his best and using only top tier supplements ensures his gains stay intact. Having competed on big stages, like the Arnold Classic and Mr. Olympia, Sadik seeks to continue to perform at a high level with Cellucor and their amazing line of supplements backing him.
Overall Value
Cellucor Whey Sport Protein Powder is that all-in-one post-workout product designed to optimize growth and recovery to allow for serious gains. Able to increase this growth and recovery allows for complete performance for the best results. Cellucor is a leading sports nutrition brand who knows the needs of athletes and seeks to make the best supplements around to see quality gains. What you are really getting is a high-quality protein powder with great ingredients, a complete formula, and a reputable company backing it. Try Cellucor Whey Sport Protein Powder today and see what this can do for all your gains.
Try Cellucor Whey Sport Protein Powder Today
Generation Iron may receive commissions on purchases made through our links. See our disclosure page for more information.
Let us know what you think in the comments below. Also, be sure to follow Generation Iron on Facebook, Twitter, and Instagram. 
*Images courtesy of Cellucor and Envato
References