Chris Hemsworth continues to share his workouts while showing off his shredded physique.
Chris Hemsworth is known for many things. First, he is an incredible actor that has taken on many big roles. And of course, he has built a shredded physique and become a fitness star in the process. Recently, Hemsworth shared a new workout that is time efficient and hits all areas of the upper body. It is an intense, 10-minute workout that can be done in no time.
Hemsworth created an app called "CentrFit" to share workouts for viewers during the pandemic. When gyms were closed, Hemsworth made sure that people could continue to get workouts in during their time at home.
During his career, Hemsworth has made a name for himself in many action roles. This includes during the Thor movies and Extraction. He has gone through many physique transformations in order to look the part on the big screen. He has done this by using different workouts to challenge his body in different ways.
Hemsworth has maintained one of the best physiques in Hollywood and has shared many different workouts over the years.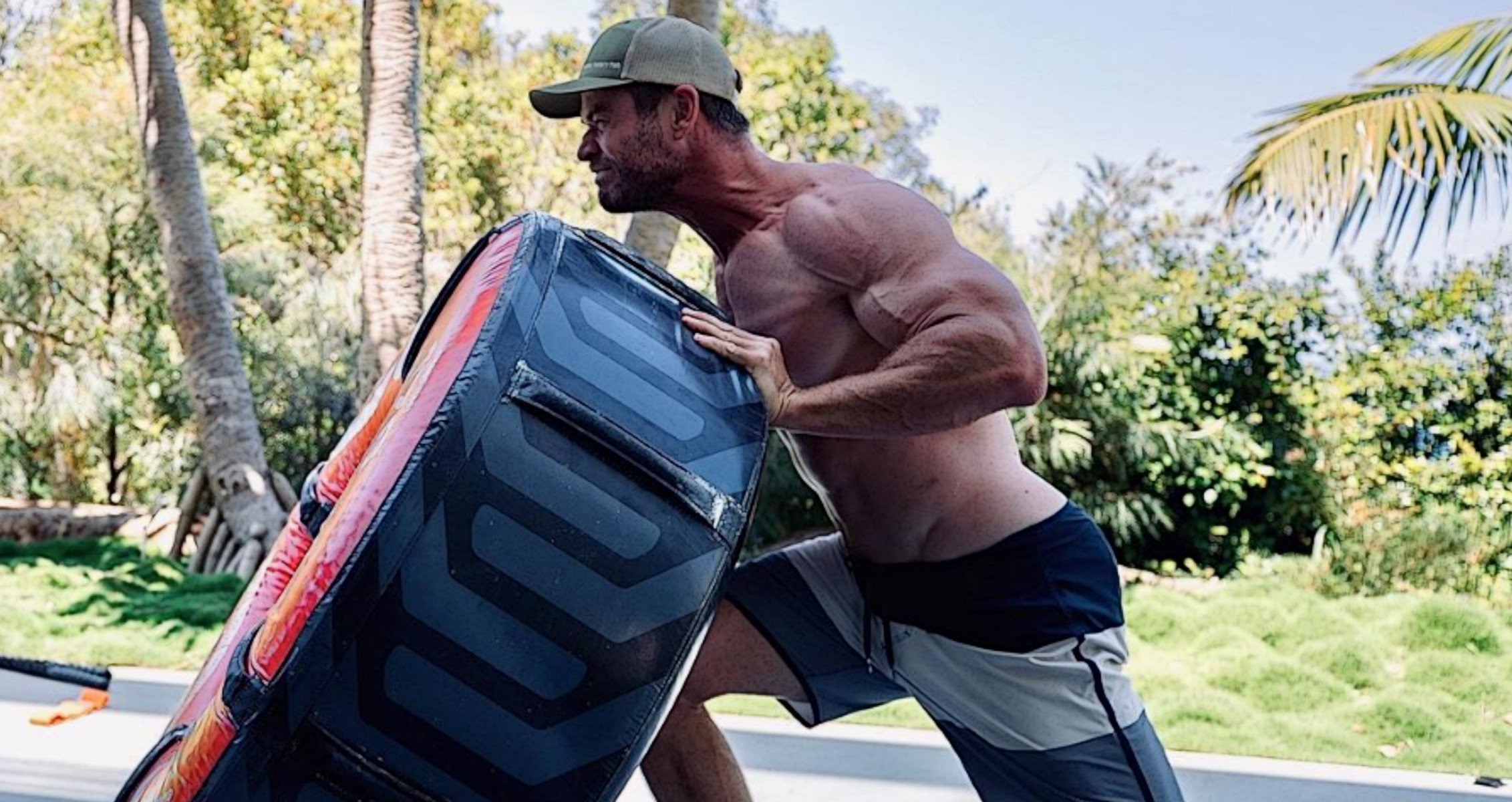 Chris Hemsworth's 10-Minute Upper Body Workout
Chris Hemsworth's app is where he shares his workouts and allows different users to take on these challenges. This is another workout that was shared via CentrFit.
"Have a go at this upper body session!! Hitting back, chest, shoulders, and triceps @centrfit"
Warm-Up
Ball Slams – 10 reps
Rest 30 seconds – 4 sets
Superset
Bentover Rows (Left & Right) – 10 reps
Push-Ups – 15 reps
Rest 60 seconds – 4 sets
Triset
Renegade Row (Left & Right) – 8 reps
Lateral Raise – 8 reps
Tricep Pushdown – 10 reps
Rest 60 seconds – 4 sets
View this post on Instagram
Chris Hemsworth has been a fan of fitness for much of his life, and the results show. Recently, he got a chance to live out a dream and trained with Arnold Schwarzenegger. They collaborated on a video to promote different projects that both are working on.
This workout fits into the theme of others that Hemsworth has shared since launching his app. He has focused on different forms of strength, including explosive and fast-paced. Last year, Hemsworth shared a massive 200-rep workout that allowed those who tried it to build muscle by always engaging in some sort of movement.
View this post on Instagram
While working on different projects, Hemsworth has made sure to keep up with maintaining an impressive physique. He has been able to show it off in many roles and has tailored it to his work as well.
Hemsworth continues to be one of the busiest actors in Hollywood to date because of his allure on the big screen. This is because of his incredible acting skills along with his shredded physique. When you look at some actors that are in the best shape, Hemsworth has to be mentioned near the top of the list.
For more news and updates, follow Generation Iron on Facebook, Twitter, and Instagram.