Enhance all aspects of your health from joint support, digestive health, immunity, and much more!
Product Overview
We all should take a multivitamin supplement and the benefits are undeniable and non-negotiable. While it should be said that getting all of our essential vitamins and minerals from whole foods is ideal, it is almost impossible. That's where a good multivitamin can come to our aid and especially coming into the colder weather, it can keep us healthy and safe overall. For athletes or non-athletes, multivitamins can enhance all aspects of our everyday functioning and lives. Controlled Labs Orange TRIad is one multivitamin to do just that.
For those looking to optimize results from their training, Orange TRIad works to support optimal digestion, support your immune system, and increase joint health, while providing for so much more. While many supplements on the market claim to have the same effects, having a complete profile should be at the top of your list when it comes to finding the right health and wellness multivitamin.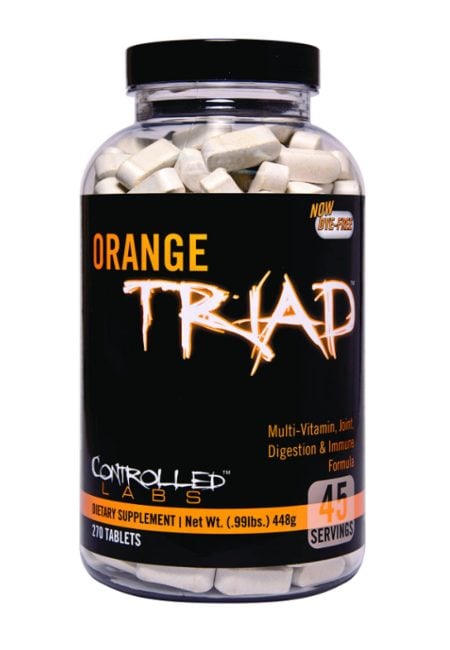 Controlled Labs is a company who prides themselves on producing the best supplements for consumers so everyone can see their goals come to life. By working with high class athletes to promote their products, Controlled Labs ensures accuracy and quality when it comes to their products to really boost training and to keep athletes of all kinds working at maximum capacity. With 105% money back guarantee (yes, you read that right) and each product being third party tested, you can be sure that Controlled Labs does everything they can to really work for your benefit.
---
See our list of the Top Multivitamin Supplements for more great multis!
---
Orange TRIad Highlights
This specially formulated and power multivitamin uses high quality vitamins, minerals, and nutrients that are essential for muscle building and recovery. As a great sports supplement, Orange TRIad works to support joint, digestion, and immune function all in one serving. Designed for athletes who put their bodies through incredible amounts of stress, this multivitamin works for your overall benefit so you can breakdown, recover, and re-build effectively while working to support immunity and see great growth.
Containing ingredients common to many multivitamins as well as some unique ones to add to this formula, Orange TRIad seeks to be different by offering an iron free multivitamin supplement. Absolutely necessary to have in your dietary regimen, this supplement works so you see results and the on-the-go tablets work to see a full recovery in no time.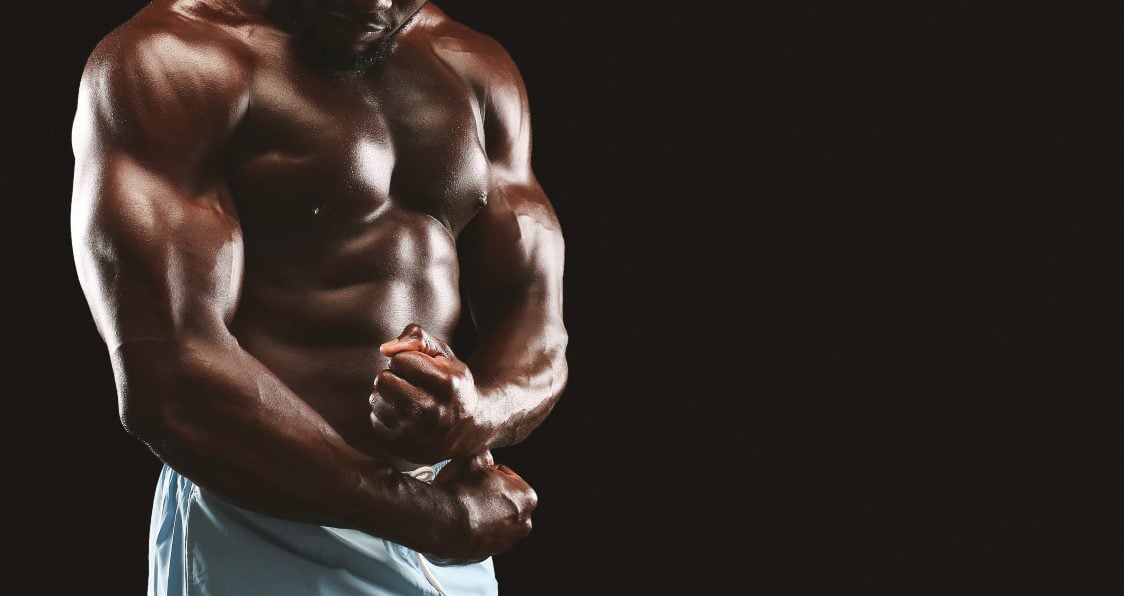 Ingredients
Vitamin C: Can manage blood pressure and help prevent against iron deficiency. It creates white blood cells and helps them function more effectively so it has great immune boosting properties (1).
Vitamin K: Works as a potent antioxidant and is involved with tissue renewal and cell growth. It can soothe inflammation and help clear away bruising.
Biotin: Helps break down macronutrients, reduces blood sugar levels and supports nail and hair health (2).
Calcium: Works to strengthen bones and joints and can aid in weight loss by balancing certain hormones.
Magnesium: Can boost exercise performance by moving blood sugar into your muscles and helping to dispose of lactate. It also has anti-inflammatory benefits as well (3).
Others: Vitamin A, vitamin D, vitamin E, thiamin, riboflavin, niacin, vitamin B6, folate, vitamin B12, biotin, pantothenic acid, phosphorus, iodine, zinc, selenium, copper, manganese, chromium, molybdenum, sodium, potassium, boron, vanadium
Joint Complex
Glucosamine: Helps reduce joint pain and works in conjunction with chondroitin. It also helps reduce inflammation and assists with bone health (4).
Others: Chondroitin Sulfate
Flex Complex
Bromelain: Helps with digestion and inflammation while also aiding in joint health and recovery.
Others: MSM (Methylsulfonylmethane), maltodextrin, hyaluronic acid
Digestion and Immune Complex
Echinacea purpurea Herb Powder: Has positive effects on immune health and can lower blood sugar levels as well as anxiety (5).
Others: Ginger root extract, quercetin dihydrate, R-alpha lipoic acid, Japanese knotweed root extract, bilberry fruit powder, blueberry fruit powder, pomegranate fruit extract, grape seed extract, raspberry fruit powder, lycopene, lutein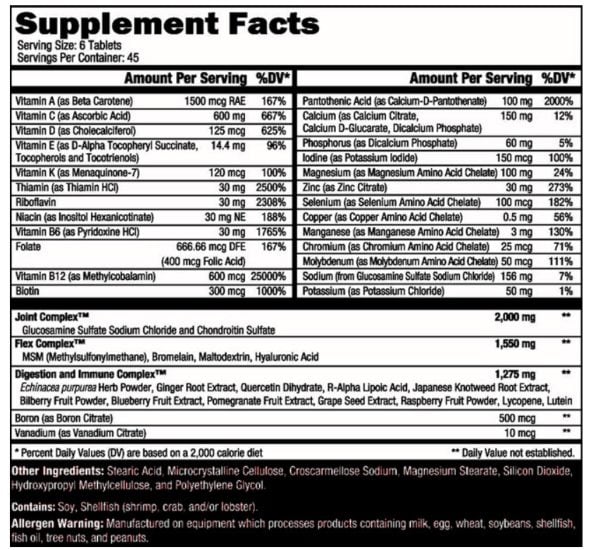 Price & Effectiveness
Controlled Labs Orange TRIad is a great sports supplement to really boost muscle building and recovery. With 45 servings per container, Orange TRIad costs $33.99. The serving size is 6 tablets.
Pros: This is a highly effective multivitamin for many daily functions. Great ingredients and various complexes add to the effectiveness to provide overall coverage.
Cons: The price is okay, but 6 tablets is a lot to have to take for a serving. Also it is iron free, so many diets may be missing out on this vital mineral.
Sponsored Athlete
Tyler Woosley is a professional bodybuilder who has competed in the Men's Physique Division and now in the Classic Physique Division. Woosley works with Controlled Labs to power all his workouts and keep him on the right track when it comes his health and fitness. With goals of competing in the Super Heavyweight division, he supplements his time by helping others prepare for competitions so they can succeed as well. Woosley and Controlled labs seek to bring the best supplements to the forefront for consumers so they know exactly what they are getting to enhance their goals.
Overall Value
Controlled Labs Orange TRIad is a great multivitamin for high performance athletes who undergo a lot of stress in their training. With insane ingredients and great complexes to create a solid formula, Orange TRIad works to support immunity, digestive health and joint support to tackle all of your everyday needs. Great for muscle building and support, it is no wonder why athletes of all kinds like this multivitamin to advance their own goals. What you are really getting is a high quality multivitamin from a hardworking company with great benefits to keep you healthy and fit overall. Give Controlled Labs a shot and try Orange TRIad to see your health and performance take off.
Try Orange TRIad at Controlled Labs Today
Generation Iron may receive commissions on purchases made through our links. See our disclosure page for more information.
Let us know what you think in the comments below. Also, be sure to follow Generation Iron on Facebook, Twitter, and Instagram. 
*Images courtesy of Controlled Labs and Ty Woosley Instagram
References