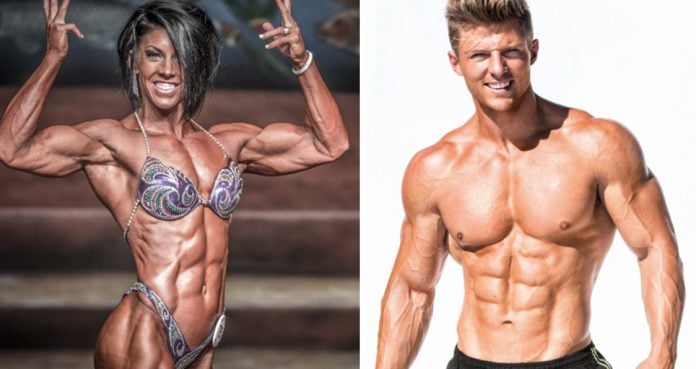 Drop Everything and Follow These Fitness Athletes on YouTube
Unlike the other social media platforms, YouTube is a long format platform. While Instagram and Snapchat have the capabilities to post videos, both have time restrictions and can't match the depth YouTube videos offer.
If you want to learn a thing or two about fitness and bodybuilding, you should begin by watching some YouTube videos. Creators have put out thousands of hours of content which can give you an edge in shaping your physique.
The Best Fitness Athletes to Follow on YouTube
Dana Linn Bailey
DLB arguably has the best videos on this list. Dana's videos are full of useful content and are edited to perfection. Dana partners with her husband, Rob, on her channel and you will fall in love with their chemistry and their love for their arts.
Steve Cook
Steve has one of the oldest YouTube channels and documents his life through his videos. If you're into the golden bodybuilding era and want a physique just like that, Cook is the guy you need to follow.
Bradley Martyn
Going to the gym and doing the same old exercises every day can be boring. Martyn has an uncanny ability to do mind-blowing things in the gym. Some of Bradley's escapades include squatting with two girls on a barbell, deadlifting with one arm and squatting on a hoverboard.
Elliot Hulse
Once you start lifting weights, you will probably have tonnes of questions. Before you go crazy looking for answers on the internet, head over to Elliot's channel and you might find your answer.
Hodge Twins
The Hodge Twins are great at debunking myths and doing product reviews. Hodge Twins walk the walk and have experimented with almost everything, including going vegetarian and vegan.
Marc Lobliner
Lobliner is the CMO of TigerFitness.com and the CEO of MTS Nutrition. Marc focuses on helping you reach your fitness goals and shares content which can help you achieve the physique of your dreams.
Dom Mazzetti
If you haven't already, you need to subscribe to Dom Mazzetti and his channel BroScienceLife. Dom lays out the footprints of how to be a bro inside the gym and does so with his bizarre humor.
CT Fletcher
If you like watching some motivational videos before your workouts, it doesn't get any better than CT Fletcher. Fletcher has collaborations with some of the biggest names in the industry and will surely pump you up to kill it inside the weight room.
Mark Bell
Mark "Smelly" Bell is the founder of Slingshot, owner of the Super Training gym and is the brother of the famous filmmaker Chris Bell. Bell is a powerlifter and throws out incredibly effective tips to lift better.
Mike Rashid
Mike Rashid isn't your regular fitness celebrity. Rashid is a bodybuilder and a boxer who believes in developing his mind and body at par. Mike puts out life advice in videos he likes to call mind jewels.
---
Who is your favorite fitness YouTuber?
Let us know in the comments below. Also, be sure to follow Generation Iron on Facebook and Twitter.