Recently, the Enhanced Labs fat burner ECA Shred has been getting a lot of chatter in the fitness community.
ECA Shred was formulated to accelerate fat loss, improve energy, and crush cravings. But does it really work? In this review we're going to decide whether the hype is well deserved or not. What a great fat burner can do is really work to shed that unwanted fat and give you a shredded physique to be proud of. With the right supplement, you are well on your way to a body others will envy, especially with something as powerful as ECA Shred.
Enhanced ECA Shred is a great fat burner stacked with ephedrine, caffeine, and aspirin for the best fat loss results around.
Enhanced Labs are a team of bodybuilders, chemists, and innovators who joined together to disrupt a chaotic industry by doing absolutely whatever it takes to come out with the most effective hardcore supplements line on the market. By always staying on the cutting-edge advancements in technology and chemistry, Enhanced Labs gives their customers the continuous edge they desire most.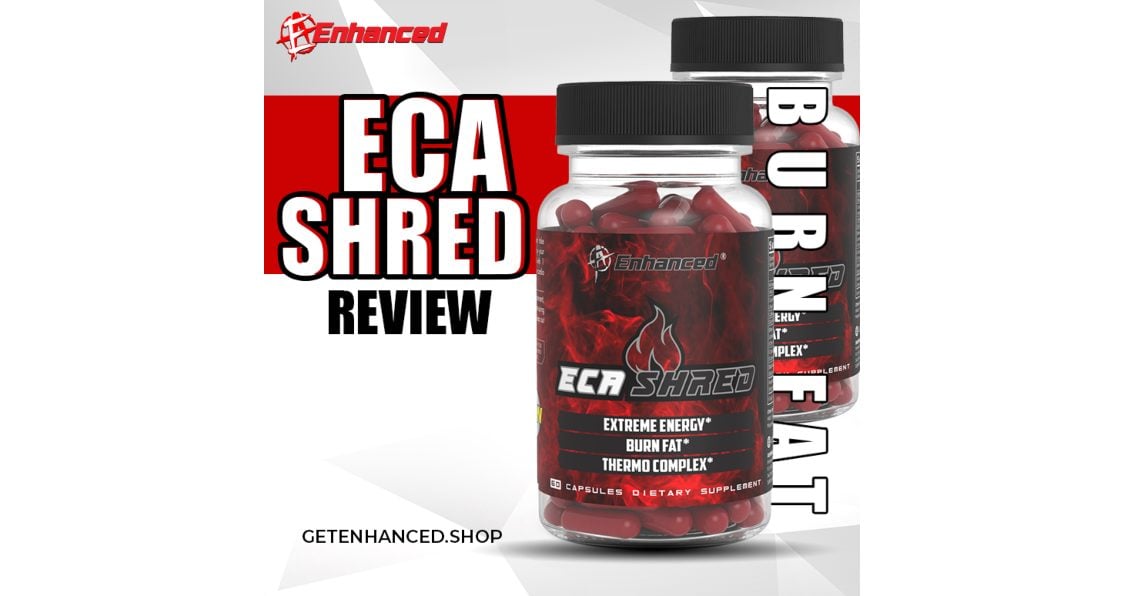 ECA Shred Ingredients and Nutritional Information
ECA Shred targets fat loss through 5 different path ways. This synergistic approach allows the ingredients to work even more efficiently than taking them individually. It's similar to a 1 + 1 = 3 analogy.
The ingredients in ECA Shred speed up fat burning by boosting thermogenesis and increasing your body's metabolic rate. The ingredients in ECA Shred have been clinically shown to increase resting metabolic rate and promote weight loss [1].
ECA Shred contains ingredients that actually help prevent the production of new fat, meaning you won't need to worry about gaining back any of the weight you lost.
ECA Shred makes calorie cutting easy by crushing your appetite and making food cravings a thing of the past. The ingredients in ECA Shred have been clinically shown to decrease appetite and influence appetite hormones to reduce hunger [2].
ECA Shred contains a synergistic blend of energy-boosting ingredients that naturally increase energy and mental concentration.
ECA Shred's gentle mood enhancing properties circumvent the irritable feelings low calorie dieting can cause. The ingredients in ECA Shred have been clinically shown to improve mood and improve working memory [3].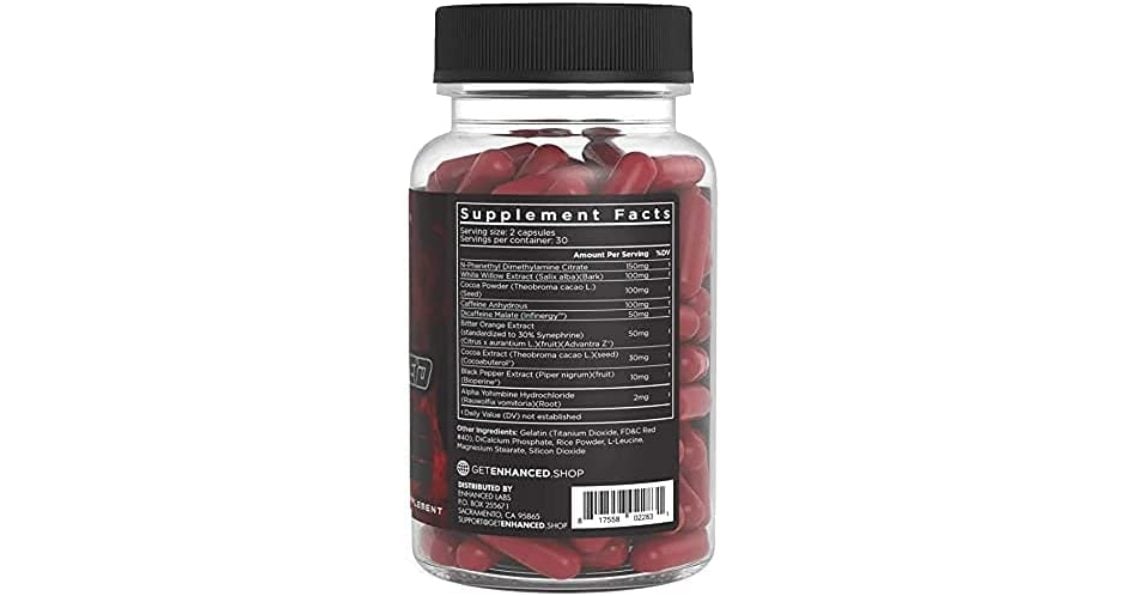 | | |
| --- | --- |
| Number Of Servings | 30 |
| Serving Size | 2 Capsules |
| Stim Or Non-Stim | Stim |
| Best Way To Take | Take 1-2 capsules pre-cardio or first thing in the morning. |
Price & Effectiveness
Enhanced ECA Shred is that powerful fat burner you need most to get that shredded aesthetic others will most certainly envy. With 30 servings per container, 2 capsules will pump you with all these great ingredients.
ECA Shred Pros
8 clinically validated ingredients
Safe and non-hormonal
Boosts energy and improves mood
ECA Shred Cons
Price: $35.99
Enhanced Labs offers Free shipping ANYWHERE in the world. If you live in the United States, your order ships FREE no matter what you buy. If you live outside the US, your order ships for free when it's over $169.
Best Time to Take ECA Shred?
Enhanced Labs recommends taking ECA Shred 30 minutes before weight training and/or cardio. On rest days, ECA Shred should be taken before breakfast on an empty stomach.
Overall Value
Enhanced ECA Shred combines clinically validated ingredients to accelerate fat loss, improve energy, and crush cravings. A great fat burner, you are well on your way to that desired physique you want most. What you are really getting is a quality fat burner with great ingredients from a company who knows the needs of athletes. Try Enhanced ECA Shred today to see serious gains.
If you have any questions about ECA Shred or any of the other Enhanced Labs products, reach out to the Enhanced Labs Chemical Engineer Trevor Kouritzin by emailing [email protected]
---
Generation Iron may receive commissions on purchases made through our links. See our disclosure page for more information.
Let us know what you think in the comments below. Also, be sure to follow Generation Iron on Facebook, Twitter, and Instagram. 
*Images courtesy of Enhanced and Envato
References
[1] https://www.ncbi.nlm.nih.gov/pmc/articles/PMC3444973/
[2] https://pubmed.ncbi.nlm.nih.gov/28446037/