Evan Singleton joined Eddie Hall to share his experiences with mental health.
Mental health continues to be a growing problem around the world. It does not matter which line of work you are in or your current situation elsewhere. Recently, strongman Evan Singleton opened up about his struggles with mental health in an interview with Eddie Hall.
During his career, Singleton has become one of the premiere lifters in the sport. He has been competing since 2018 and has been featured in 17 competitions, including three victories. Most recently, Singleton was victorious during the Giants' Live Manchester/World Open competition. Singleton has appeared in the World's Strongest Man event three times.
Singleton joined Hall on his Feast With The Beast podcast to discuss a range of topics. This includes strongman, food, and much more — including mental health.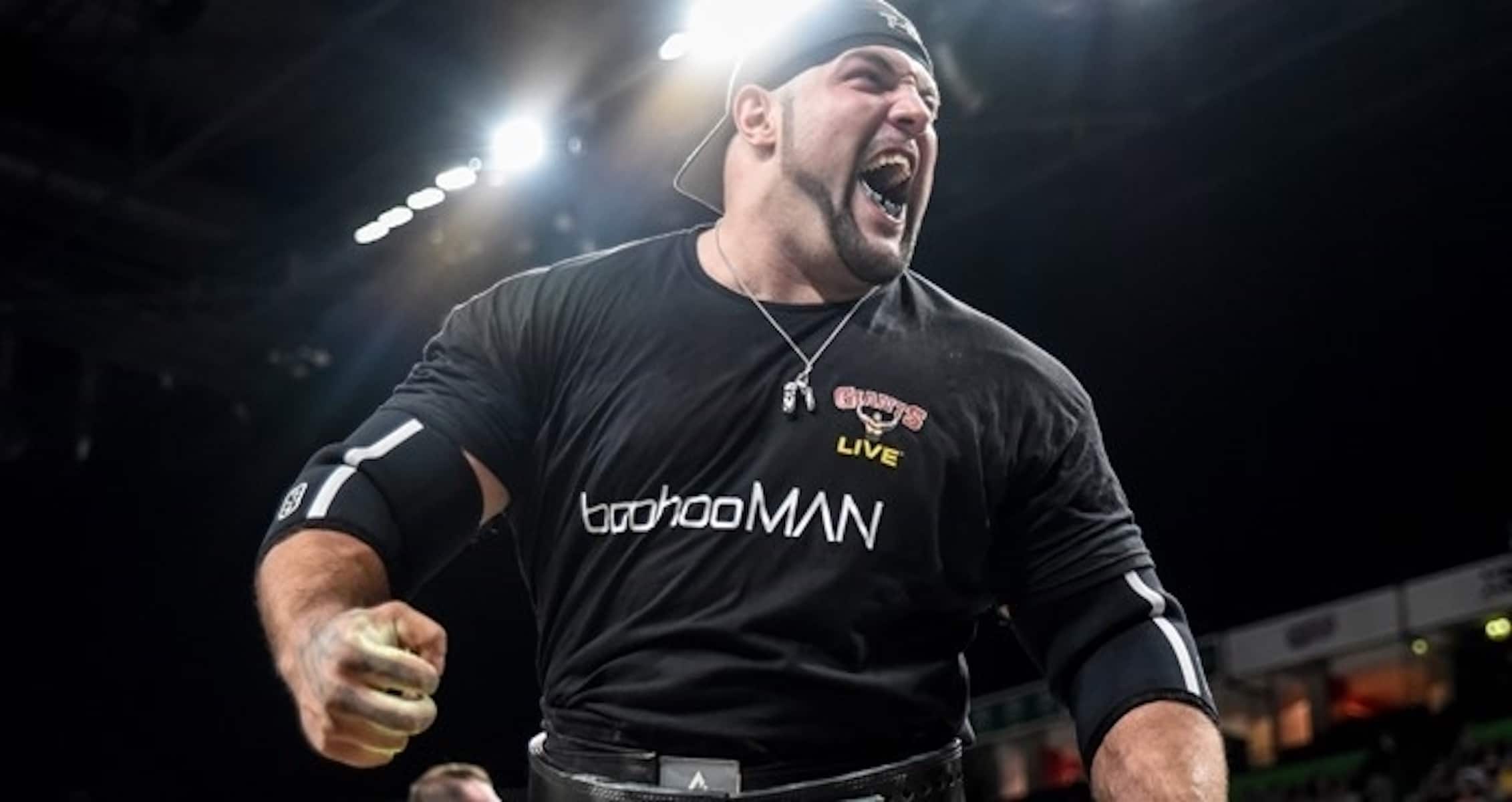 Evan Singleton Opens Up About Mental Health
Evan Singleton discussed some of the struggles he has faced in an attempt to help others understand. He admitted that he has come close to suicide on three separate occasions.
"I've tried to kill myself more than once… I was two times going to jump, and one time I had a gun in my mouth," Singleton explained.

"One was a building and one was a bridge. It's a combination of not realizing the s**t situation that I was in was just making my mental health decline. Feeling stuck, feeling just trapped in that scenario and honestly going down that rabbit hole until you feel that the only way out is to die."
Evan Singleton is entering the prime years of his career in Strongman but also life in general. Unfortunately, there are some who do not seek or get help before it is too later. Singleton continued to share his thoughts on mental health and how the process can be slow.
View this post on Instagram
"You don't wake up one day randomly and it's like alright, I'm done. It's a slow mental decline. Consistently getting worse and worse every day, feeling that you have nobody."
Evan Singleton has showed off great strength in his career — both mentally and in competitions. He continues to be an inspiration for all who are struggling in their own way. Singleton explained what it was like to clear his head while on suicide watch for three days.
"Those few days just to clear your head and think about what there is to be grateful for. You know you've got your health, you've got your youth, you've got your family, friends, parents. There is so much to be grateful for in life."
For more news and updates, follow Generation Iron on Facebook, Twitter, and Instagram.