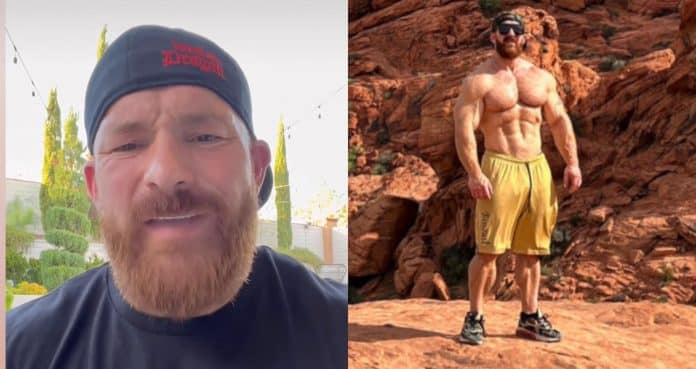 Flex Lewis revealed his new routine since his days on stage have ended.
In May, Flex Lewis decided to announce his retirement from professional bodybuilding. He made the announcement on his Straight Outta The Lair podcast and vowed to focus on his family and managing his gym. Just a few months after this announcement, it is clear that the legendary bodybuilder is still focused on his health and fitness.
Lewis won seven consecutive 212 Olympia titles beginning in 2012. He won other big shows, such as the 2014 Arnold Classic, over the course of his career as well. Lewis is known as the best 212 bodybuilder of all-time and he remains an influential voice in the sport.
On Sunday, Lewis decided to share a physique and health update to Instagram showing off his routine per week.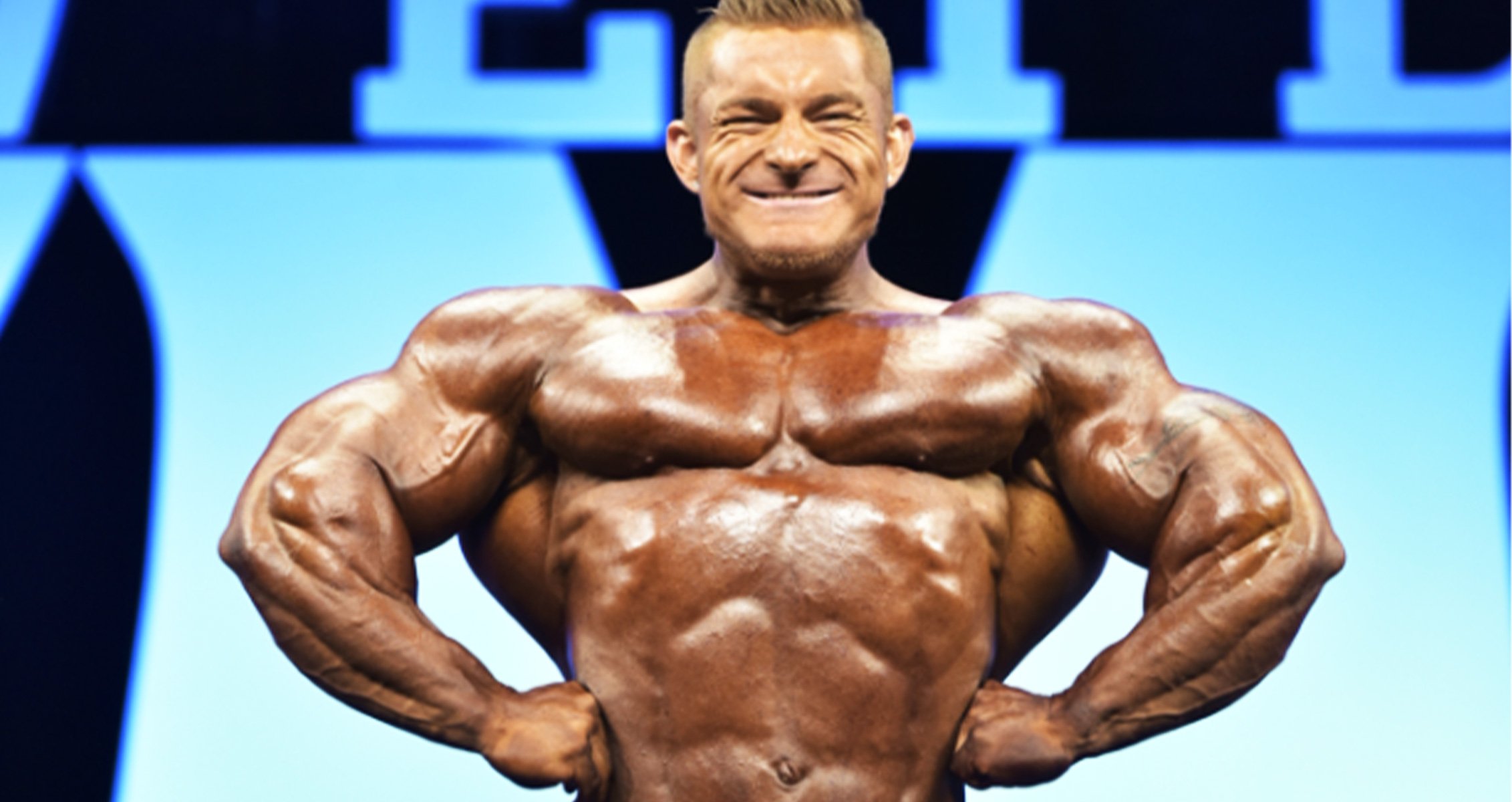 Flex Lewis Has Focused On His Health Post Retirement
Flex Lewis has always been known for his focus and dedication on stage. This helped him reach a championship level over the course of his career. Now that he is not competing anymore, it does not mean that Lewis has abandoned his lifestyle. In fact, he might be even more focused.
"Physique & Health Update
Mixing up cardio today Red Rock
210lbs
Training 4 times a week
Cardio 3-4 times a week
3-4 meals a day"
There has been a recent string of deaths in bodybuilding that have hit the sport hard. This has made athletes focus on their heart health, including Lewis.
"Had all my blood work back today and I am beyond happy. Everything is in range or better 🙏🏻
–
In a few weeks time I will start on some TRT the first time in 6 months if you want to believe that or not I don't give two fucks. I have been training since 12 if my physique went to shit in 6 months being off I've been doing something terribly wrong in my 26yrs of training. Truth!"
During his time on stage, Flex Lewis was not one for many physique updates. Now that he has taken on a new journey as a podcast host, Lewis will venture into the social media game a bit more.
Lewis ended his post explaining that he will share more physique updates, along with different workout and diet videos.
"I'm gonna try to get better at doing some physique updates, and document the changes in the process along with more training and YouTube videos.
#RedRock #PhysiqueUpdate #HealthUpdate #MrOlympia#FlexLewis #Bodybuilding"
For more news and updates, follow Generation Iron on Facebook, Twitter, and Instagram.