Hadi Choopan gives impressive physique update.
Hadi Choopan gives an off season update and looks really impressive. The Persian bodybuilder is looking like a world beater as he engages in some intense training.
Ah the off season, the time when all the magic happens. The off season is the opportunity for a bodybuilding competitor to put in the work necessary to become a champion. You can't possibly take things to the next level without putting in the work behind the scenes. By the time a competitor makes it to the stage all the work has already been done.
Top level bodybuilding competitor Hadi Choopan is in the midst of his own off season and is looking impressive.
There's no question, Hadi Choopan is a top contender for best in the world. The Persian bodybuilder has been on top of his game in the last several years. He even closed in on an Olympia championship a number of times landing in the top five on more than one occasion. But there's still room for improvement and Choopan plans on doing just that.
Working with revered coach Hany Rambod to improve his physique, Hadi Choopan is looking more and more impressive with every camp. There's no question that if Choopan continues to work with Rambod that he could likely once again crack the top three at the Olympia.
Always focus on improvement and never give up!
View this post on Instagram
But before he can make it to the Olympia stage Hadi Choopan will have to prove he's worthy of his position. That means Choopan will have to contend at an Olympia qualifier and conquer the competition.
Looking to bring something special to the stage, Hadi Choopan is putting in some intense training in preparation.
Start in a way that sounds like an atom☝🏾☝🏾☝🏾☝🏾
View this post on Instagram
Hadi Choopan is looking much more bulked up and stage ready even now.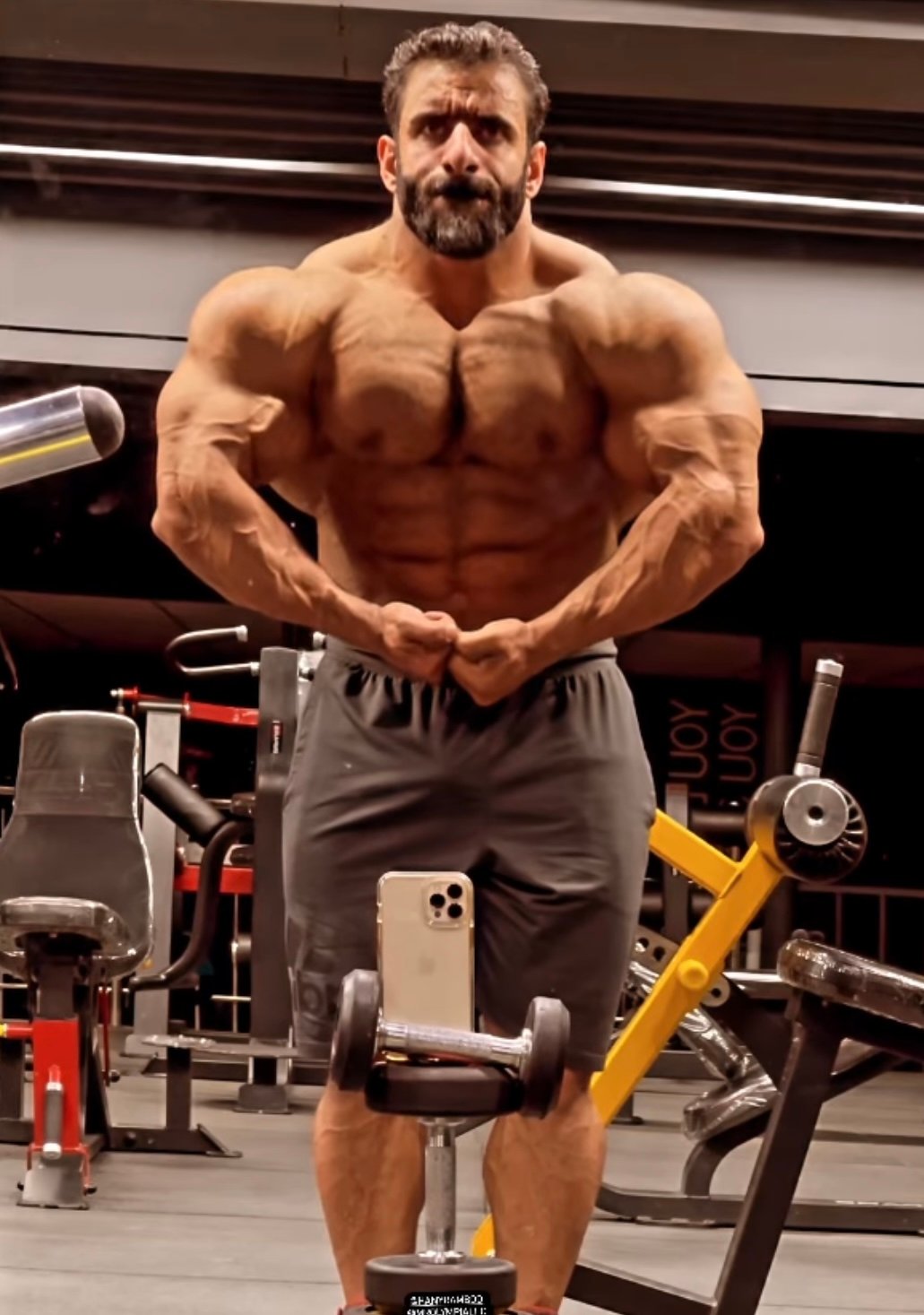 Hadi Choopan Speaks to Generation Iron from Iran
Generation Iron had the opportunity to speak with Hadi Choopan during the filming of Generation Iron 3. Check out Generation Iron's exclusive video interview with Hadi Choopan directly from Iran below:
What do you think of Hadi Choopan and his off season update? For more news and updates, follow Generation Iron on Facebook, Twitter, and Instagram.
---
News and Editorial Writer at Generation Iron, Jonathan Salmon is a writer, martial arts instructor, and geek culture enthusiast. Check out his YouTube, Instagram, Twitter, Facebook, and Sound Cloud for in-depth MMA analysis.