Jon Jones is lifting some heavy weight in prep for heavy weight debut.
In order to become the greatest you must aim to accomplish great feats. Israel Adesanya recently had his chance to secure greatness by winning a second UFC world title. Unfortunately he fell short of the accomplishment that Daniel Cormier, Conor McGregor, Henry Cejudo and Amanda Nunes were able to accomplish. Now former light heavyweight champion Jon Jones is will look to do the same by moving to the heavyweight division. In order to be prepared for the move up, Jones is lifting some pretty serious weight.
After dominating the light heavyweight division, Jon Jones is looking to prove he is truly the GOAT. But moving up to heavyweight will require more than not cutting the pounds to the light heavyweight division. It will require a great deal of quality strength work and building some solid mass. As such, Jones has been taking his weight training to the next level.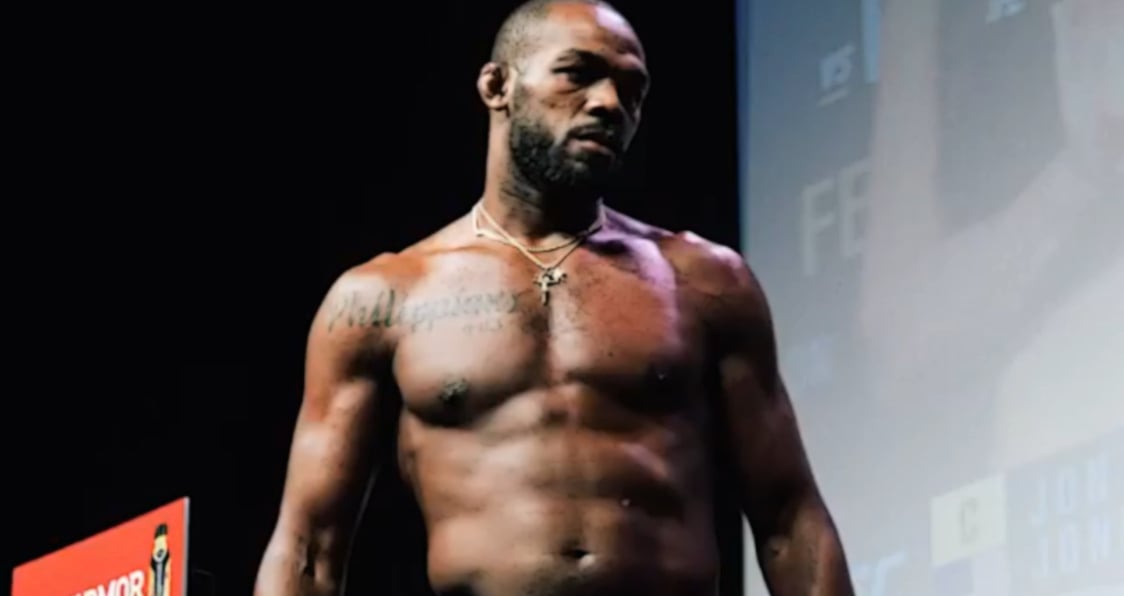 Moving On Up
Here he is doing some heavy deadlifts from the rack.
Working my lockout, got to have some power in those hips 😤
View this post on Instagram
In this next clip Jon Jones squats 455×5 with some solid form.
Starting to get my feet under me.
View this post on Instagram
This final clip shows Jones doing some heavy Zercher Squats.
View this post on Instagram
In the Hurt Business you either constantly improve or be doomed to be eaten by wolves.
What do you think of Jon Jones prep for his move to the heavyweight division.
For more news and updates, follow Generation Iron on Facebook, Twitter, and Instagram.
---
Managing Editor at Generation Iron, Jonathan Salmon is a writer, martial arts instructor, and geek culture enthusiast. Check out his YouTube, Instagram, Twitter, Facebook, and Sound Cloud for in-depth MMA analysis.