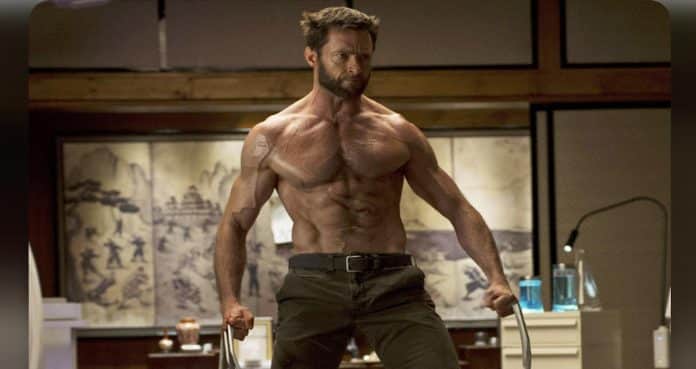 Hugh Jackman says he was told about the side effects and decided to stay natural.
Hugh Jackman has a knack for creating a shredded physique when he prepares to play Wolverine. This is a common tactic of actors in Hollywood who want to look their best or prepare for a big role. Recently, The X-Men actor spoke on his natty or not status when creating this build.
Jackman, who became known for his role in X-Men, has appeared in many other hits as well. He has starred in movies, such as Deadpool and The Greatest Showman, that have completely solidified his status on the big screen.
In a recent interview with Chris Wallace of CNN, Jackman spoke on how he was able to build his shredded physique.
Hugh Jackman Denies Using Steroids
Hugh Jackman put on significant weight for his role as Wolverine but he denies having to use steroids to make it work.
"I love my job, and I love Wolverine. I got to be careful what I say here, but I had been told anecdotally what the side effects are of that. And I was like, 'I don't love it that much.' So no, I just did it the old school way."
In addition to an intense workout program in the gym, Jackman had to tailor his diet to what his goals were. For him, that included an insane amount of chicken each day.
View this post on Instagram
"And I tell you, I've eaten more chickens, I'm so sorry to all the vegans and vegetarians and to the chickens of the world. Literally, the karma is not good for me. If the deity has anything related to chickens, I'm in trouble."
Hugh Jackman is preparing to continue his role as Wolverine in Deadpool 3, which is set to come out in 2024. He explains that this is a six-month process and it takes time to fully prepare.
"I've learned you can't rush it. I've learned that it takes time. So, we have six months from when I finish [Broadway's The Music Man] to when I start filming. And I'm not doing any other work. I'm going to be with my family and train. That's going to be my job for six months.

I'm really fit right now. There's one thing that eight shows a week, being on Broadway, singing and dancing, is I'm fit. So, I'm healthy. I have a good place to start," Jackman said.
For more news and updates, follow Generation Iron on Facebook, Twitter, and Instagram.