This bottle from Ice Shaker is great for quality and durability during all activity.
Product Overview
To keep up with hydration is an understatement. For those of us athletes constantly putting our bodies through the ringer, neglecting hydration can be a huge disservice and can hurt those gains you work so hard for. To make your life just a bit easier, a high-quality water bottle is a must, for not only will this offer durability and longevity, but also great features to add to your workout experience. Ice Shaker 26oz. Flex Bottle is a fantastic option for those looking to enhance their workouts and optimize their hydration for overall gains.
A shaker bottle worth your time and money will work to make your life more convenient and will withstand abuse from everyday exercise and transport. Looking to functionality and how easy it is to use your bottle regardless of the activity is one of the most important factors when considering your bottle. This great design from Ice Shaker allows for ease and convenience to aid in all your workouts.
Ice Shaker 26oz Flex Bottle is a high-quality, sweat-proof bottle with a flex lid great for hot or cold beverages and all your workouts and everyday activities.
Ice Shaker was founded by Chris Gronkowski, former NFL player and brother to Rob Gronkowski, because he felt it was too challenging to find an all-around great shaker bottle product. Working to design and create only the best products possible, Ice Shaker looks towards innovation and quality material to bring consumers something that is unique, functional, and worth their time and money.
Ice Shaker 26oz Flex Bottle Highlights
Ice Shaker 26oz Flex Bottle is a double wall vacuum insulated shaker bottle that can keep your beverages hot for up to 12 hours and cold for more than 30 hours. A tapered design makes this convenient and portable and allows for 26 fluid ounces to fit with ease. Made from kitchen grade premium stainless steel, this bottle is durable and does not absorb any foul odor. The lid on this Flex Bottle is perfect for sipping those hot or cold beverages and allows for use of a straw, or the sipping option, dependent on what you need. Coming in a variety of colors, you can find your desired design with no problem at all.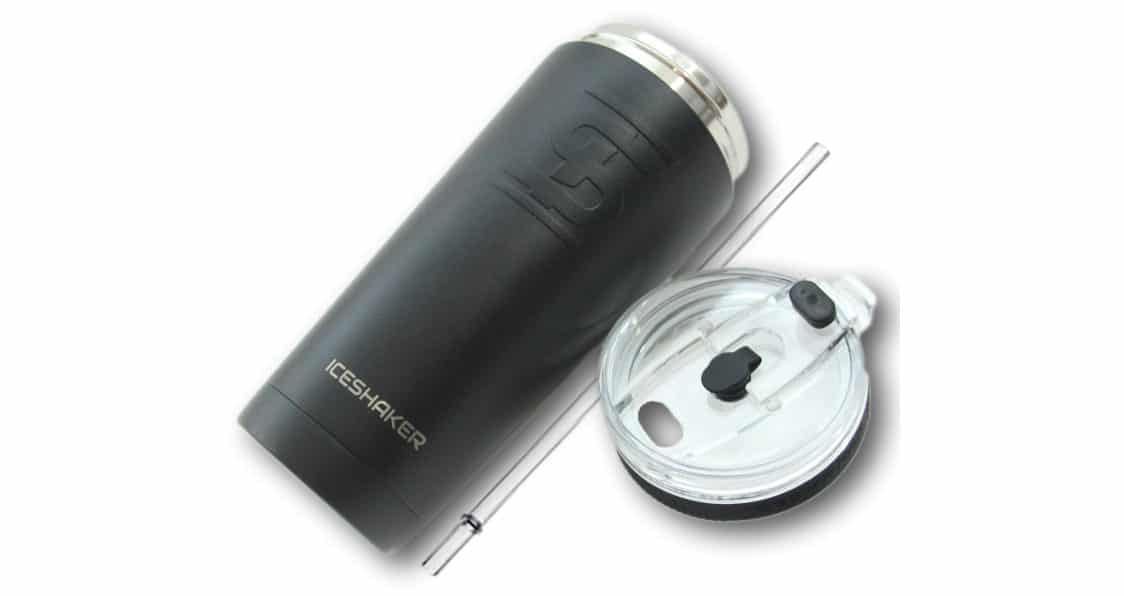 Product Details
Base: 2.75''
Top: 3.25''
Tall with Straw: 12''
Tall without Straw: 10''
Overall Quality & Design
Flex Bottle is made from kitchen grade premium stainless steel which allows for durability and no foul odor and the double wall vacuum insulated feature makes this a sweat proof bottle, along with their other great products. The tapered look makes this portable and easy to use while also fitting in a cup holder nicely, something many bottles struggle to fulfill. The best part is this bottle can keep beverages hot for up to 12 hours and cold for more than 30 hours.
Lid Design
The lid design on this bottle is impressive and allows for use with or without a straw. A centered straw hole with an attached rubber stopper allows for easy use and the straw fits nicely inside when drinking cold beverages, or can be left open for better flow and ventilation when the straw is not involved. Dishwasher safe, the lid is easy to clean and will make your life that much easier.
Warranty
All of Ice Shaker's products come with a lifetime warranty on any defects coming from the manufacturer, including anything that breaks from normal use. This does not include, however, damage done from dropping or other misuse. For lids, there is a one year warranty on any manufacturer defects.
Price & Effectiveness
Ice Shaker Flex Bottle is a great bottle for workouts and everyday activities with a tapered design, well-structured and designed insulated bottle, and convenient lid for use with or without a straw. Able to keep your beverages hot for up to 12 hours and cold for more than 30, this is a great option for those looking to take advantage of their hydration needs.
Pros
Great design
Well-insulated
Easy to use and clean lid design
From a reputable company in Ice Shaker
Cons
Only holds 26oz. for those looking for more
Price: $34.99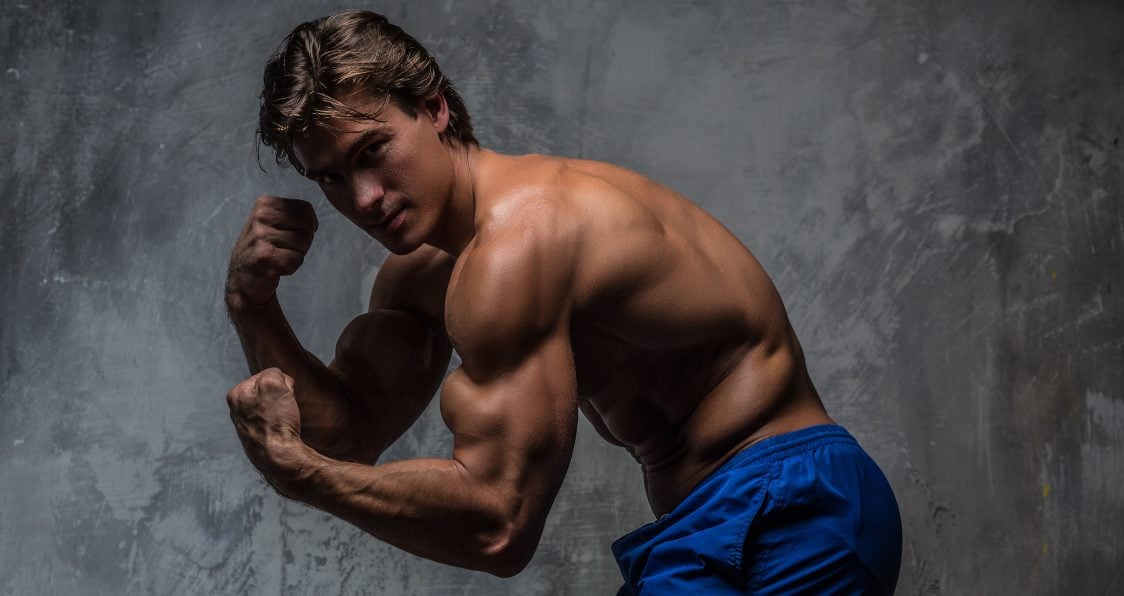 Who Is Flex Bottle Great For?
Flex Bottle is great for anyone looking to better their workouts and everyday activities while maximizing hydration. For athletes, this is an easy to use bottle with a great design for easy transport. For other fitness folks or regular active people, you will get a quality bottle with durability and longevity in mind.
---
Check out our list of the Best Shaker Bottles for more great hydration and workout products here!
---
Overall Value
Ice Shaker 26oz Flex Bottle is that shaker bottle to maximize hydration and give you the best benefits when it comes to working out and everyday activities. What you will find is a great design with plenty of awesome features and a reputable company in Ice Shaker who knows the needs of athletes backing you. What you are really getting is a great product designed to make your life easy while giving you the best in terms of hydration. Check out Ice Shaker 26oz. Flex Bottle today and get the most out of your fitness equipment and accessories.
Try Ice Shaker 26oz. Flex Bottle Today
---
Generation Iron may receive commissions on purchases made through our links. See our disclosure page for more information.
Let us know what you think in the comments below. Also, be sure to follow Generation Iron on Facebook, Twitter, and Instagram. 
*Images courtesy of Ice Shaker and Envato