Iranian Hulk will make his debut in the ring against Kazakh Titan.
It has been two months since the fight between Iranian Hulk and Martyn Ford fell through. Now, Sajad Gharibi will make his debut in the ring against Djumanov Almat Bakhytovich later this month.
Iranian Hulk and Bakhytovich, known as Kazakh Titan, have been going back and forth on social media in recent weeks. Now, the two will be able to step in the ring on July 31 at the P7 Arena in the Media One Hotel in Dubai.
Gharibi was originally slated to settle his differences with Ford in the ring before it was called off. There was concern coming from Ford's camp about Iranian Hulk's mental health following an interview that surfaced showing Gharibi emotionally discussing his family. They were allegedly disappointed following a stare down between the two men.
Iranian Hulk has been back in the gym training for a fight and will now prepare for another personal bout with Kazakh Titan.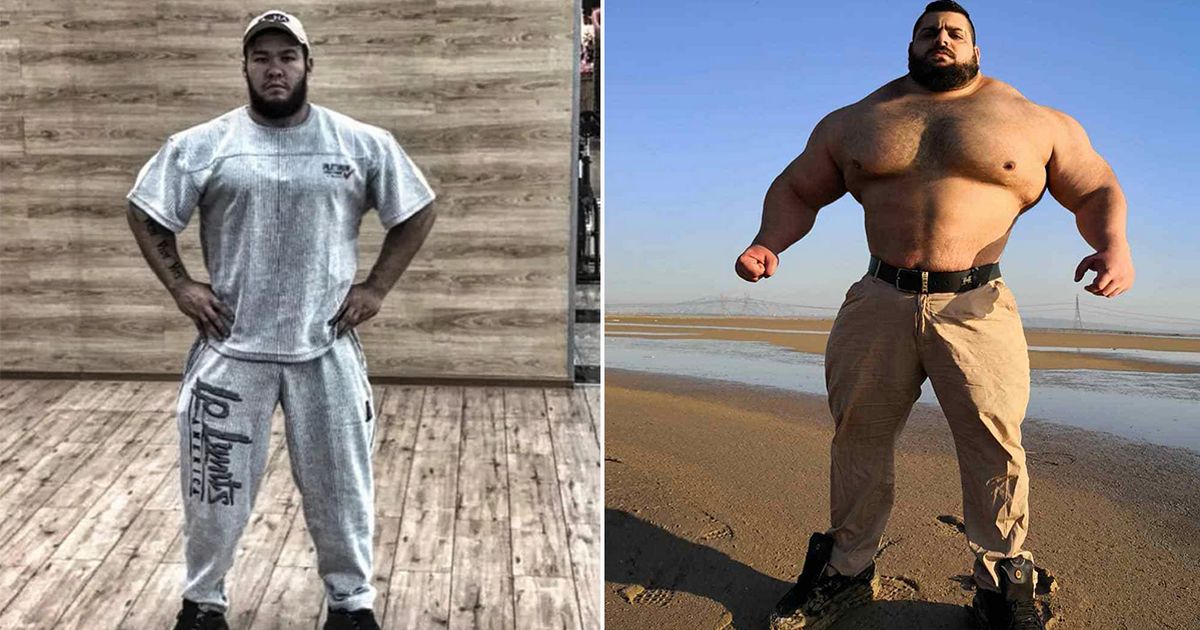 Iranian Hulk vs. Kazakh Titan Background
Iranian Hulk has been unable to get in the ring to this point but has had plenty of chances. Prior to signing his deal to take on Ford, Gharibi was initially going to make his debut in 2020 with Bare Knuckle FC. 
At 6-foot-2, weighing over 175kg, Iranian Hulk has built a massive following on social media because of his unique physique. During his prep, Gharibi has shown off some insane methods to build strength in the different ways. This has allowed him to lose over 30 pounds, adding both a bit of speed and agility. 
Like Iranian Hulk, Kazakh Titan is also a bodybuilder who has made his mark as an influencer. He is a champion in his home country, along with making many appearances on television. 
Kazakh Titan may stand just 5-foot-7 but he weighs 115kg and is incredibly strong. He is able to bench press 150kg while deadlifting almost three times his bodyweight. Despite not competing in the ring, Kazakh Titan claims that he is an MMA master and has been waiting to make his debut. He has been calling out Iranian Hulk for quite some time now and the two seem prepared to do battle.
When a fight is made personal like this one, there is always some extra motivation for each side. The fact that each fighter will be making his debut is another element that can make this a must-see event.
For more news and updates, follow Generation Iron on Facebook, Twitter, and Instagram.