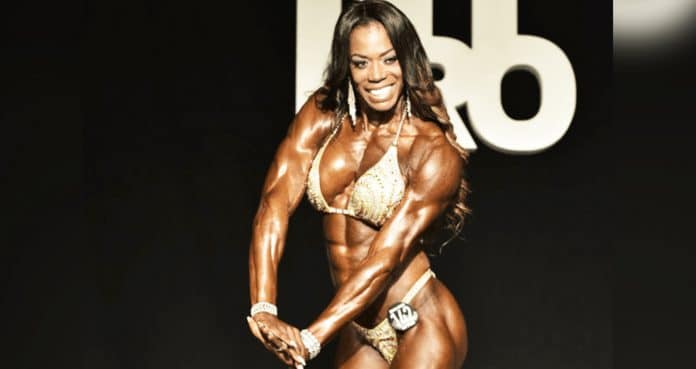 Jennifer Hernandez, an IFBB Pro Women's Physique bodybuilder, has died.
Women's Physique IFBB Competitor Jennifer Hernandez has passed at the age of 58, marking another tragic day in the bodybuilding community. Hernandez was a Pro Women's Physique competitor. The cause or nature of her death has not been revealed.
While there has been no official announcement made by friends or family, sources close to Generation Iron have reported her passing. Many online have already started sharing the news and condolences on social media – including former pro bodybuilder and coach Dennis James.
"I'm still in shock and can't believe we lost you Jen. Rest In Peace Jennifer Hernandez🖤🖤🖤You will be missed forever and always."
View this post on Instagram
Jennifer Hernandez was a talented Women's Physique athlete who was last seen competing at the Tampa Pro 2021. Hernandez has been competing in bodybuilding since 2005 and earned her pro card in 2009 at the age of 47. More than a talented athlete – she was seen as an inspiration to many and a kind dear friend to those who knew her.
Jennifer Hernandez's goal was to inspire and promote healthy lifestyle practices and fitness to the masses – focusing on a positive mindset and optimism toward achieving goals and believing in oneself. The mission statement on her personal website perfectly describes the kind of attitude she brought into bodybuilding:
"We all have the ability to shine bright like a star. We have the power to live life to our fullest potential. My goal is to teach the world one person at a time about cherishing yourself, your body, your spirit and pursuing your dreams.

Maintaining a healthy lifestyle with good nutrition, exercise and a positive mind set are the basic building blocks to being strong, confident, happy and successful.

I want to help you live a life filled with good health, positive energy, happiness and love by teaching you to make better lifestyle choices. Let's spread more love and happiness in the world.

I am a role model, fitness competitor, personal trainer, teacher, competitor, mom, grandmother and leader.

I AM INSPIRED BY THE DESIRE TO INSPIRE YOU!"
While there has been no cause of death announced at this time, it seems her passing was sudden as here social media remained active up to one week ago.
View this post on Instagram
News of Jennifer Hernandez's passing is a hard pill to swallow after a very tragic year within the sport of bodybuilding. While seemingly unconnected, there have been many relatively young deaths of athletes in 2021 including George Peterson's sudden and tragic passing days before the Mr. Olympia.
Hernandez's death, like many others this past year, may have been due to a variety of reasons. Despite this, there has been a growing cry for better health conditions for the sport. Including Mr. Olympia owner Jake Wood who had made a comment advocating for better health practices put in place by leagues for pro bodybuilders. To be clear, there is no evidence that Jennifer Hernandez's death was directly related to her bodybuilding lifestyle.
This story is still developing and Generation Iron Fitness Network will continue to provide updates as they become available. The entire Generation Iron staff would like to send condolences to friends and family during this difficult time.