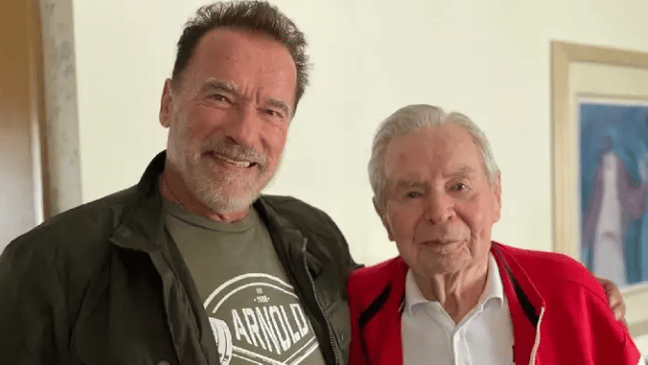 Jim Lorimer, icon in the bodybuilding world and Arnold Sports Festival co-founder, has died
Iconic bodybuilding business entrepreneur Jim Lorimer has reportedly passed away. He was 96 years old. The news was announced via Arnold Schwarzenegger on his official Instagram account.
Jim Lorimer worked with Arnold Schwarzenegger to found the Arnold Sports Festival in 1989 – which has grown to be one of the biggest fitness expo events in the world. The Arnold Classic bodybuilding competition is also known as one of the biggest and most notable IFBB Pro bodybuilding shows of the year.
View this post on Instagram
"I am devastated that I won't sit with him again and hear his wisdom, or critique bodybuilders together, or just laugh and laugh. My thoughts are with Bob, Kathy, Jeff, and the whole Lorimer family, but I also know that Jim isn't gone," Schwarzenegger wrote in a blog.
The Arnold Classic bodybuilding competition has featured some of the best pro competitors in the world – many of which went on to win the Olympia competition. Jim Lorimer, along with his brother Bob Lorimer and Arnold Schwarzenegger, aimed to bring a wide variety of sports and athletics into the mainstream spotlight – and use the expo event to encourage and educate each new generation about the benefits and power of fitness.
Jim Lorimer's contributions to bodybuilding and fitness as a whole have been truly motivational and inspirational for millions of people across the globe. His impact on the sport and fitness world will reverberate for decades to come. And the ongoing Arnold Classic will continue to inspire in the vision that Lorimer and Arnold Schwarzenegger originally crafted over 30 years ago.
Generation Iron sends condolences to friends and family during this difficult time. This story is still developing and will be updated as more information becomes available. Stay tuned to the Generation Iron Fitness Network for more updates on all things bodybuilding, fitness, and strength sports.