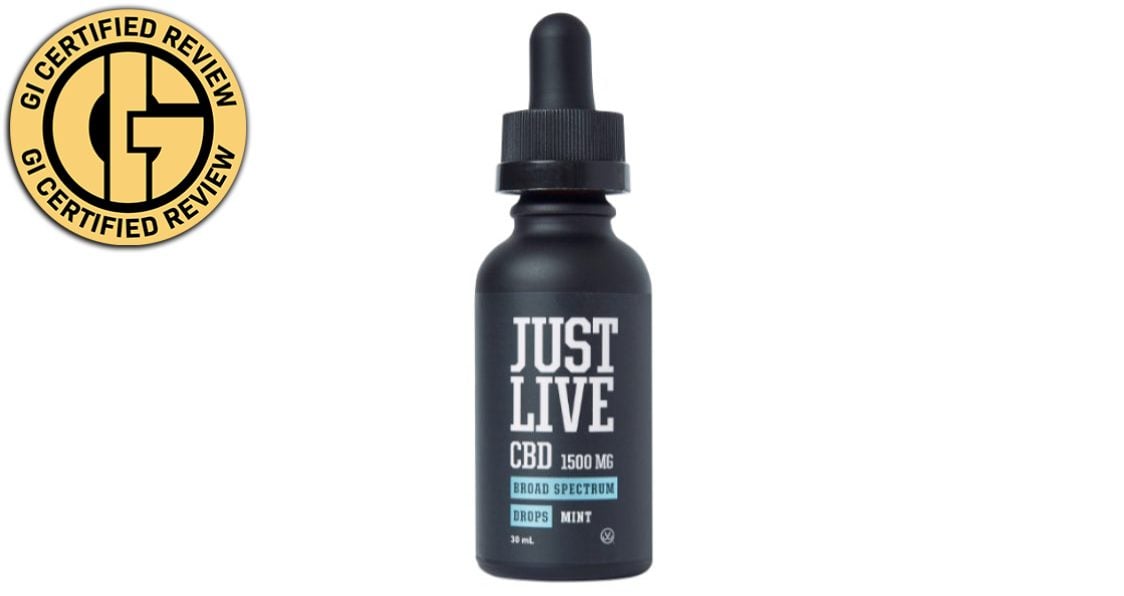 This CBD tincture is perfect for tackling all of your recovery and relaxation needs.
Product Overview
We all know we need an effective supplement to help with repair and recovery and finding that can be challenging. However, CBD has grown in immense popularity over the years and is a seriously effective supplement for making or breaking our gains. The CBD industry is hot right now and with its great benefits towards pain relief and recovery, it is no wonder why athletes have flocked to this supplement for all of their training, performance, health, and wellness goals. Just Live Broad Spectrum CBD Mint Drops are the supplement you need right now in order to boost all areas of recovery and relaxation so you prioritize what matters most to you, being your goals.
No matter the form you prefer, CBD comes in a variety of ways to take from tinctures, topicals, gummies, vapes, and a host of others. While this industry is hot and the market is becoming more and more saturated with products, it can be hard to determine who is full of it and who is producing the top supplements. Just Live knows that athletes deserve the best and seeks to bring the best when it comes to recovery, relaxation, and relief. This mint drops tincture is a perfect product for you to help get you to where you want to be.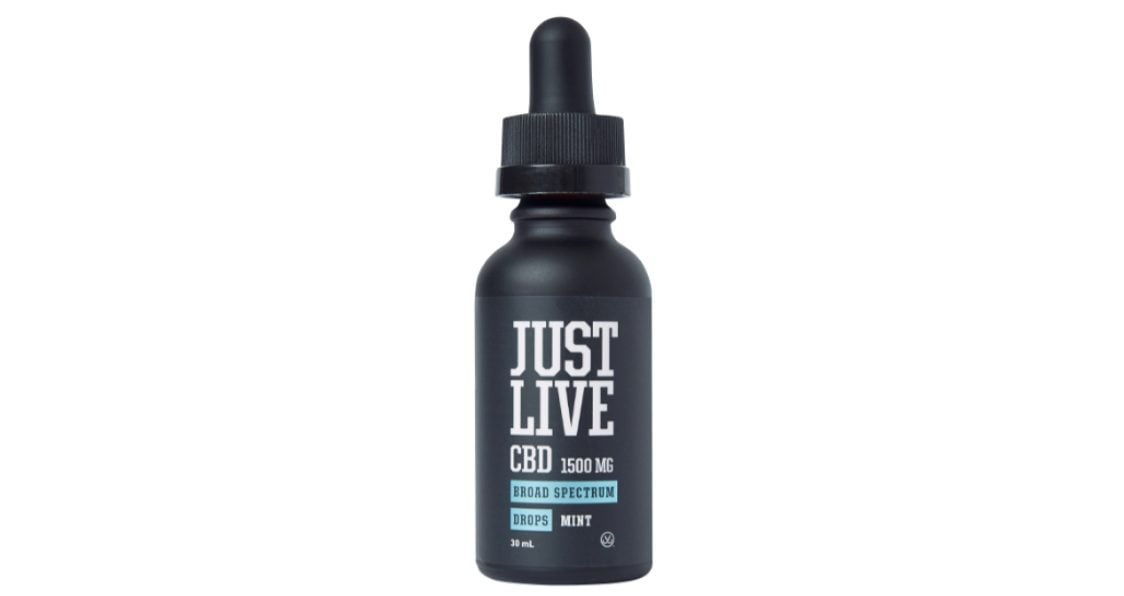 Just Live is on a mission to design and produce the best CBD supplements around so everyone can benefit from a high quality product for whatever their intended goals may be. By partnering with the industry's most reputable and reliable CBD partners, Just Live does its diligence  to ensure all ingredients and processing practices meet the standards that athletes everywhere deserve. Organic growing means every seed is hand-planted and carefully grown with no use of pesticides, additives, or artificial lighting and that the extraction process allows for different techniques to be used to ensure potency and purity. Just Live understands what it takes for people to succeed and having an amazing supplement by your side is one step closer to that success.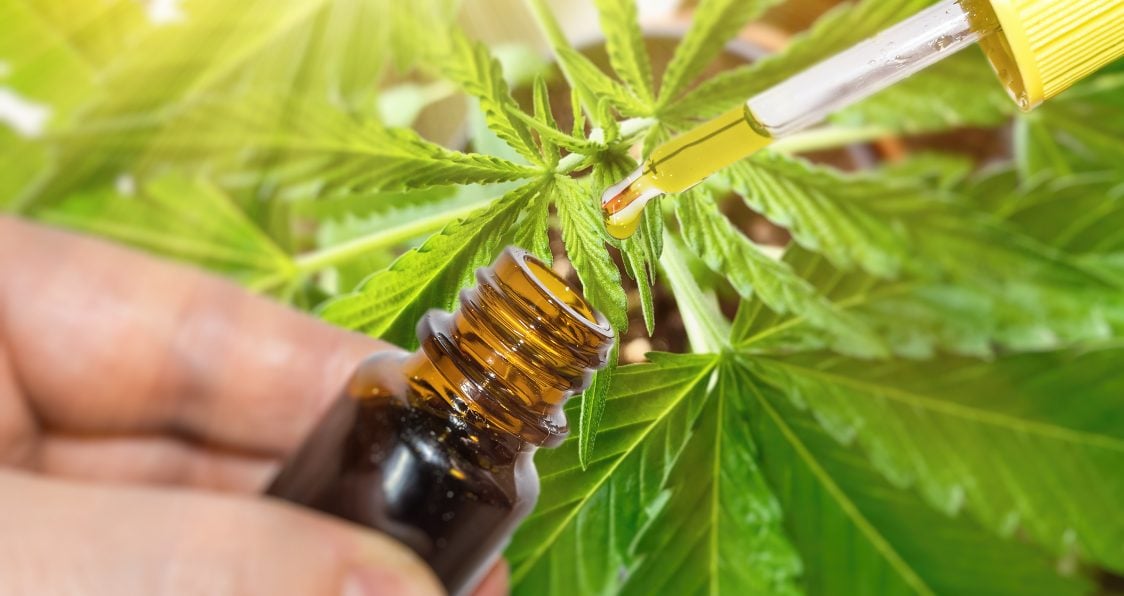 Just Live Broad Spectrum 1,500mg CBD Mint Drops Highlights
Just Live Broad Spectrum CBD Mint Drops are a fresh way to consume a high strength tincture designed to help with all recovery and relaxation needs after daily exercise or activity. With a 1,500mg Broad Spectrum blend of active cannabinoids, this concentrated, all natural tincture contains zero THC and can work to promote a sense of calm, enhance physical and mental wellbeing, provide relief associated with normal exercise and daily activity, offer a beneficial sense of rest and relaxation, and enhance everyday wellness. Combined with MCT oil, this will help your body metabolize the cannabinoids and allow these powerful ingredients to hit your body faster and harder for optimal results (1). With a great mint flavor and a strong dose of CBD, you can't go wrong with this CBD tincture.
Ingredients
THC-Free Cannabidiol
This CBD is all-natural with no genetically modified organisms or THC to ruin this great product. Being traceable from seed to sell and third party tested ensures you know exactly where this sole ingredient is coming from.
Cannabidiol (CBD) is one of over 113 cannabinoids found in the cannabis plant and all Just Live products are made from CBD from hemp, which has a much higher percentage of CBD. It can help promote calm, enhance physical and mental wellbeing, aid in relief and recovery from exercise, and enhance rest and relaxation (2,3).
| | |
| --- | --- |
| Type Of Application | Tincture |
| CBD Dosage | 1,500mg |
| Best Way To Take/Use | Take 1 full dropper every six hours as needed. Place under tongue and swallow. |
Price, Flavors & Effectiveness
Just Live Broad Spectrum 1,500mg CBD Mint Drops are perfect for all of your recovery and relief goals no matter the level of activity. This 30mL bottle holds 30 servings with a serving size being 1mL, or one full dropper. A great mint flavor offers a refreshing taste that all will love.
Pros
Concentrated, all-natural, and non-THC
Great benefit for recovery, relaxation, and a host of others
Traceable ingredients and third party tested
Great mint flavor
Cons
Premium priced option
Only available directly from their website
Price: $99.99
Just Live also offers a few other selections of Broad Spectrum Mint Drops with dosages being 300mg, 750mg, and 3,000mg with prices ranging from $29.99 to $149.99. Check them out here!
Featured Just Live Athlete
Travis Pastrana
Travis Pastrana is a Just Live ambassador and seriously accomplished athlete, constantly pushing the boundaries when it comes to anything with wheels. He has multiple Motocross championship wins, a number of gold medals at the X Games and similar events, and has done incredible stunts that should defy what is humanly possible. Pastrana uses Just Live products because they work for all his muscle aches and pains and provide a sense of recovery and relaxation that he needs, especially with such a crazy lifestyle.
---
Check out our list of the Best CBD Supplements for more awesome CBD products!
---
Overall Value
Just Live Broad Spectrum 1,500mg CBD Mint Drops are exactly what you need for all your recovery, pain relief, and relaxation goals. When it comes to CBD, you need to have a great supplement backing you and Just Live produces only the best supplements to help athletes power through. What you are really getting is a clean and effective CBD product with traceable ingredients and a great flavor from a company who prides themselves on producing only the best. Check out Just Live Broad Spectrum 1,500mg CBD Mint Drops today and work on getting your recovery and relief back on track.
Try Just Live Broad Spectrum 1,500mg CBD Mint Drops Today
Generation Iron may receive commissions on purchases made through our links. See our disclosure page for more information.
Let us know what you think in the comments below. Also, be sure to follow Generation Iron on Facebook, Twitter, and Instagram. 
*Images courtesy of Just Live, Travis Pastrana Instagram and Envato
References
Izgelov, Dvora; Shmoeli, Eliyahu; Domb, Abraham J.; Hoffman, Amnon (2020). "The effect of medium chain and long chain triglycerides incorporated in self-nano emulsifying drug delivery systems on oral absorption of cannabinoids in rats". (source)
Boyaji, Shafik; Merkow, Justin; Elman, R. N. M.; Kaye, Alan D.; Yong, R. J.; Urman, Richard D. (2020). "The Role of Cannabidiol (CBD) in Chronic Pain Management: An Assessment of Current Evidence". (source)
Grinspoon, Peter MD (2018). "Cannabidiol (CBD)- what we know and what we don't". (source)