Laurie Shaw took on yet another 30-day fitness challenge and tracked his progress throughout!
YouTuber and fitness star Laurie Shaw is known for taking on different feats of strength and tracking his progress over the course of 30 days. Here, he did it once again by completing 100 bicep curls each day and seeing how his arms grew during that time.
On his YouTube page, Shaw is seen doing many fitness challenges that tests his strength in many ways. This includes Olympia sprinting and running while also training in Muay Thai and Krav Maga. This time, it was focused around a full-body movement that works many muscles with each rep.
In September, Shaw shared a video where he did 100 burpees each day for one month. From the beginning to the end of the month, Shaw cut over three minutes off his original time to complete the reps. This time, it was about testing to see if his arms grew from the beginning to end while completing a large amount of reps.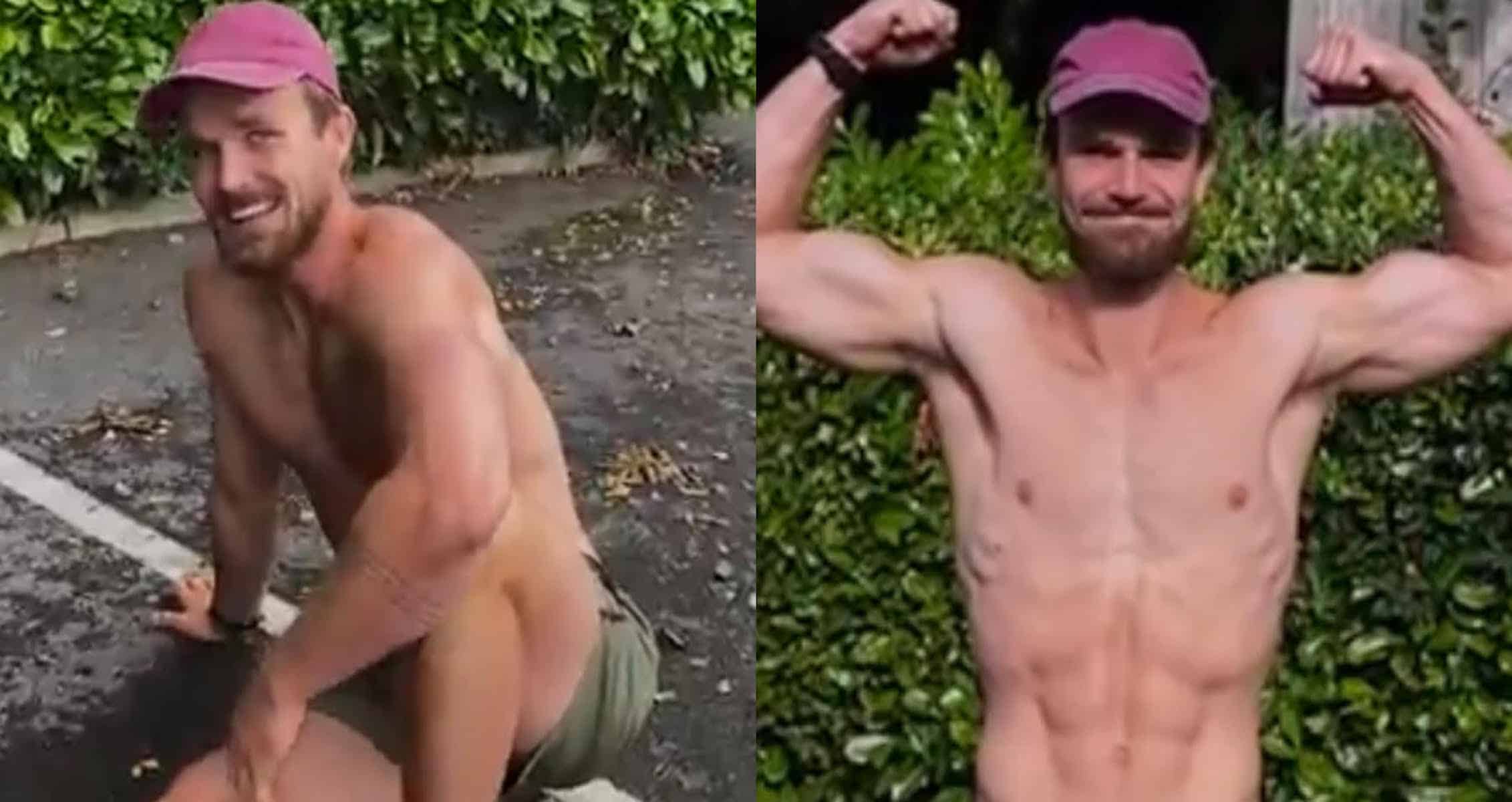 Laurie Shaw Takes On His Next Challenge 
In June, Laurie Shaw took on this challenge to prepare his arms for the summer. While Shaw typically performs the exercises each day, he decided to do the curls every other day. This allows the muscles ample time to recover before hitting it once again.
After one week, Shaw provided an update:
"So far, I'm feeling really good. It feels like I've torn the muscles in each session, in that good sense. They're tired, they're sore. I'm trying to warm up and cool down each session, doing a lot of stretching."
Shaw said after two weeks that his muscles felt "completely depleted." It was difficult to continue on in the challenge so he would add another rest day to help his muscles recover.
View this post on Instagram
Laurie Shaw began this challenge by using 35-pound dumbbells. Toward the end, he moved to 30-pound weights because he found that he could complete the set in a faster amount of time. After a full 30 days, Shaw measured his biceps and found that they grew by .2 cm each. Right after competing 100 reps, they were a full centimeter bigger.
"That's a good pump!"
Shaw continues to impress with his different fitness challenges and results. It will be interesting to see what he takes on next.
For more news and updates, follow Generation Iron on Facebook, Twitter, and Instagram.