This awesome core burning workout will give you the ultimate burn in your quest for those six pack abs.
While we want that desired six pack to pop, sometimes it can be challenging to really grind and motivate ourselves to tackle a good core workout. While it is true that abs happen in the kitchen through eating a solid diet and watching your caloric intake, working our core is crucial for the development of all those ab muscles, especially something like that much sought after V-taper.
Finding a good ab workout can be a challenge, but thankfully we have a great one for you. This core burning workout by Margarita Ventura will certainly fire up your core and offer a serious burn so you start to look and feel great.
This core burning workout is pulled form Margarita Ventura's brand new website launch and her training program offerings. We suggest you give this workout below a try – and if you like it – head on over to her official website for a wide variety of effective workouts to transform your strength and physique.
The benefit of a strong core plays a role in many aspects of training and performance.  A good, strong, stable core will enhance overall strength and stability especially when it comes to big lifts, as you need as much support as possible to really make these lifts effective.
A strong core can also improve posture and really give you the edge when it comes to fixing those rounded shoulders and maintaining a neutral spine, either during training or in everyday life. On top of the physical benefits, aesthetically, a rock hard core can make your upper body pop and give you a serious confidence boost.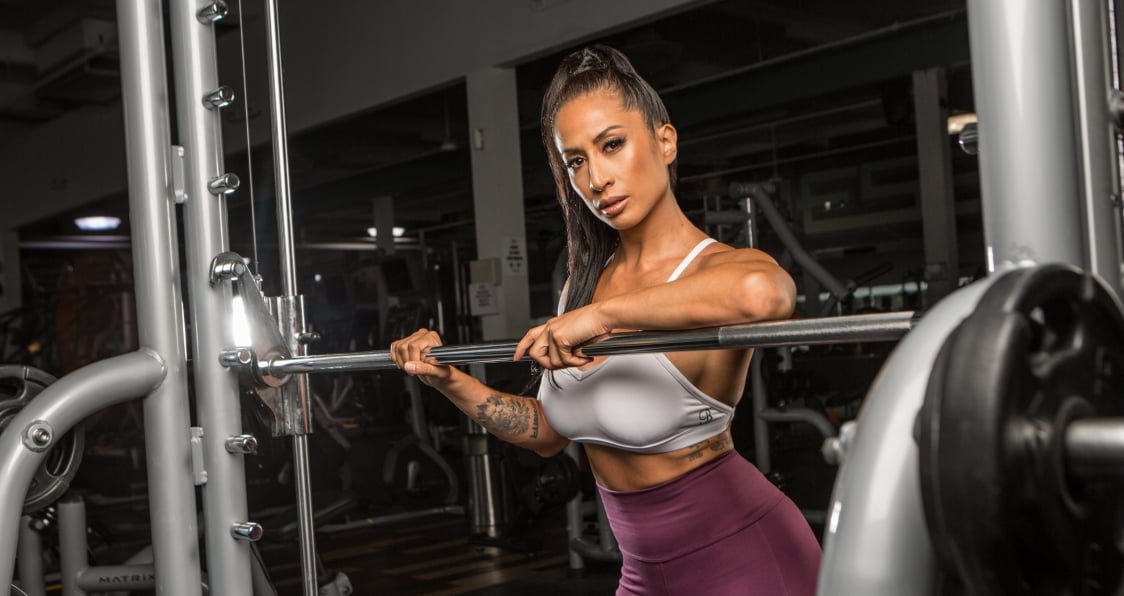 Margarita Ventura's Story
Margarita Ventura has always been healthy and active and staying fit has been a staple in her life. As she began to see more success with her career, she saw the negative toll this took on her overall lifestyle, that struggle between work and personal time really beginning to blur. Not satisfied with her position in life at the time, she decided to make a change, using lessons that helped her to inspire others to make those changes needed. She made her amateur debut in 2015 where she placed first in the Masters Bikini Division and second in the Open Bikini Division. This earned her a pro card and the chance to compete with the best. Her pro debut took place in the Bahamas where she finished in the top 5 in the World WBFF Diva Bikini Pro 35+. She did all of this while balancing a full-time job.

Her mission now is to help others transform their lives so they can experience the joy of succeeding just like Margarita had. She encourages people to take risks, step outside their comfort zones and live more fit and healthy lifestyles. Through a shared global community, her experiences and tips have been used to better many people physically, mentally, and spiritually.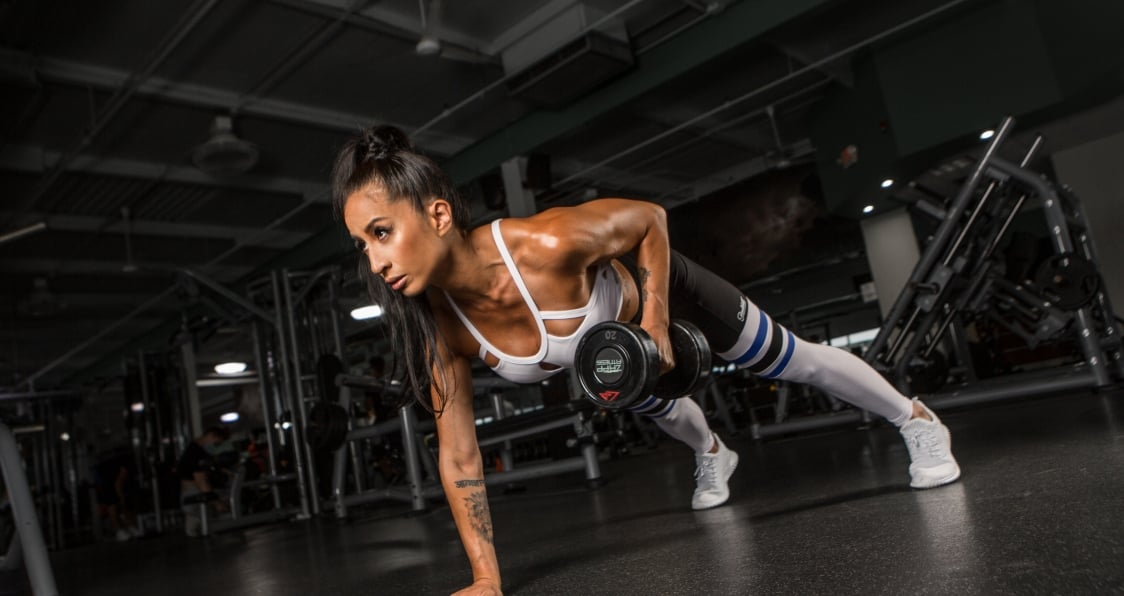 Margarita's Training Programs
Margarita's training programs are designed to reflect busy lifestyles so you can find the right balance of work and personal time while also working to stay healthy and fit. A combination of high intensity full body functional fitness, CrossFit, and HIIT training works to minimize time working out while maximizing the amount of gains possible.
She places an emphasis on strength, speed, and agility, while also working on staying as lean as possible. Great for both beginners and more advanced athletes, Margarita's workouts can be done at home or in the gym. In a time like present day where gyms are closed or operating at reduced capacity, getting a home workout in is something very important. Through hard work, determination, and guidance, we can all work to tackle whatever life throws at us and work to better our overall lifestyles today.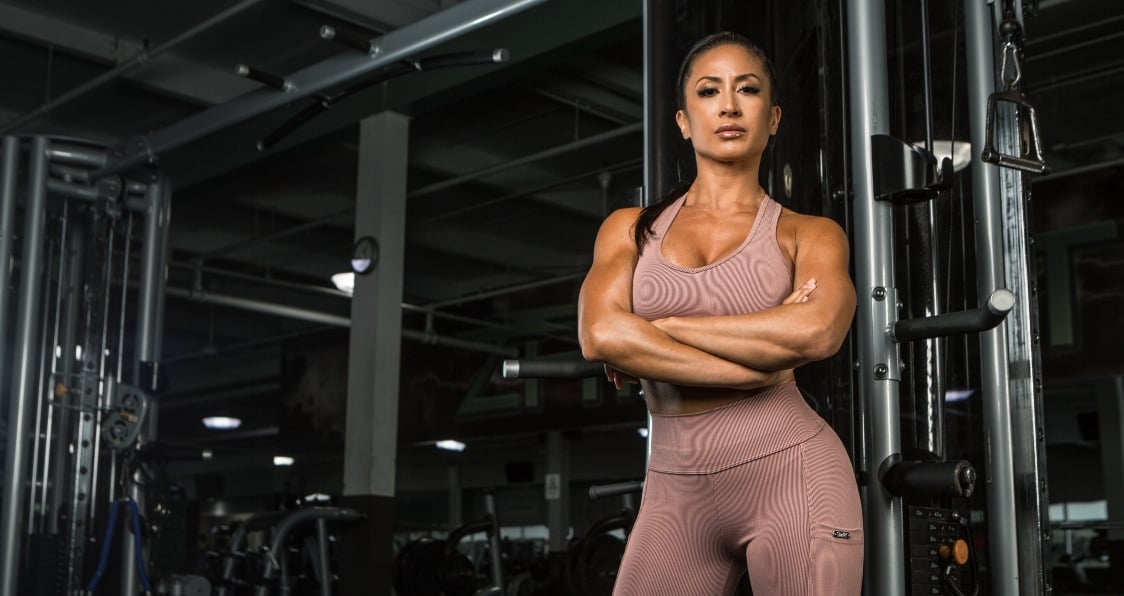 The Workout
Cardio/Dynamic Warmup
This cardio and dynamic warmup is great for really working on priming those muscles to get you ready to perform. With more higher intensity work, it is important to not go into a workout cold in order to avoid unwanted injury and pain and also promote the most amount of growth possible.
This will be done with a running clock and is to be repeated 5 times through.
30 Groins
30 seconds – Walking Mountain Climbers (add hip band for resistance)
30 seconds – Jogging Mountain Climbers (add hip band for resistance)
30 seconds – Weighted Standing Lunges w/Transverse Twist (Dumbbell, Kettlebell or Medicine Ball)
30 seconds – Dumbbell Squat (add hip band for resistance)
30 seconds – Dumbbell Thruster High Plank
1 Minute – High Plank
Core Burning Workout
This core burning workout will really fire up your core so you start to see that shredded aesthetic come to life. For this workout, rest for 60 seconds in-between each set. To promote growth and help aid in recovery, consider stretching during those 60 seconds, or at least stay warm, in order to prevent unwanted soreness and allow your body the opportunity to train longer.
4 sets x 12 reps – Burpee High Plank w/4 reps Mountain Climber Combo (knees to alternating elbows add hip band for resistance)
4 sets x 12 reps – Dumbbell or Bodyweight Alt Leg V-Ups
4 sets x 12 reps each side – Dumbbell or Bodyweight Alt Leg Pullover V-Ups
4 sets x 10 reps each side – Runners Situps (w/Brand for resistance)
4 sets x 10 reps each side – Reverse Plank Runners Situps (w/Brand for resistance)
4 sets x 12 reps each side – One Leg Thrusters w/Kick Through (w/Brand for resistance)
Bonus: 4 sets x 20 each side – Plank Kick Throughs
Wrap Up
This core burning workout by Margarita Ventura is an amazing way to torch your core and really feel a great ab burn. Finding the right ab workout can be difficult, especially with so many exercises that can be performed, but knowing just what workout to do and when to do it can really work to add great growth to your overall gains.
---
If you found this workout guide helpful, check out her entire workout programs catalog below:
---
Margarita seeks to bring the best workouts to those with busy lifestyles so they can succeed as much as they can. Through higher intensity work coupled with hard hitting and challenging exercises, these workouts will surely save you time and offer an effective workout to get your goals to where you want them to be.
Let us know what you think in the comments below. Also, be sure to follow Generation Iron on Facebook, Twitter, and Instagram. 
*Images courtesy of Margarita Ventura