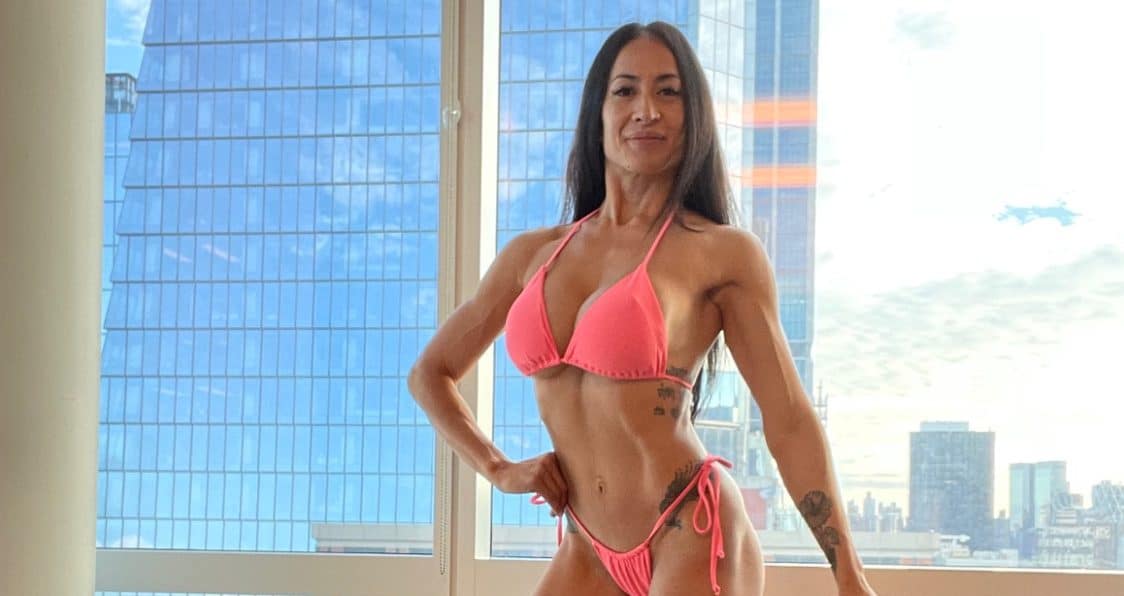 Professional bodybuilder and Generation Iron managed athlete, Margarita Ventura, shares her training routine, nutrition plan, and mental state leading up to NPC East Coast Cup.
Margarita Ventura is set to compete at the NPC East Coast Cup Championships in what is shaping up to be an exciting event. Juggling her advertising career and bodybuilding has not been easy, but her incredible work ethic and mindset, along with a great training plan and nutrition routine, has allowed her to compete at a very high level. In the days leading up to this championship event, Margarita walks us through her training, nutrition, and mental state as she gears up for a bodybuilding battle in East Haven, Connecticut come Saturday.
About Margarita Ventura
Like many of us, Margarita Ventura found herself caught in the struggle of balancing her work and personal life. Seeing the negative toll this was taking on her, she sought to make a change and now takes these lessons that helped her to inspire and help others to do the same. She made her amateur debut in 2015, placing first in the Masters Bikini Division and in the top two of the Open Bikini Division. Now with her pro card in hand, she sought to prove herself at the highest level of the sport. At the WBFF Worlds Bahamas competition, she finished in the top five, all while working a full-time job, proving anything is possible.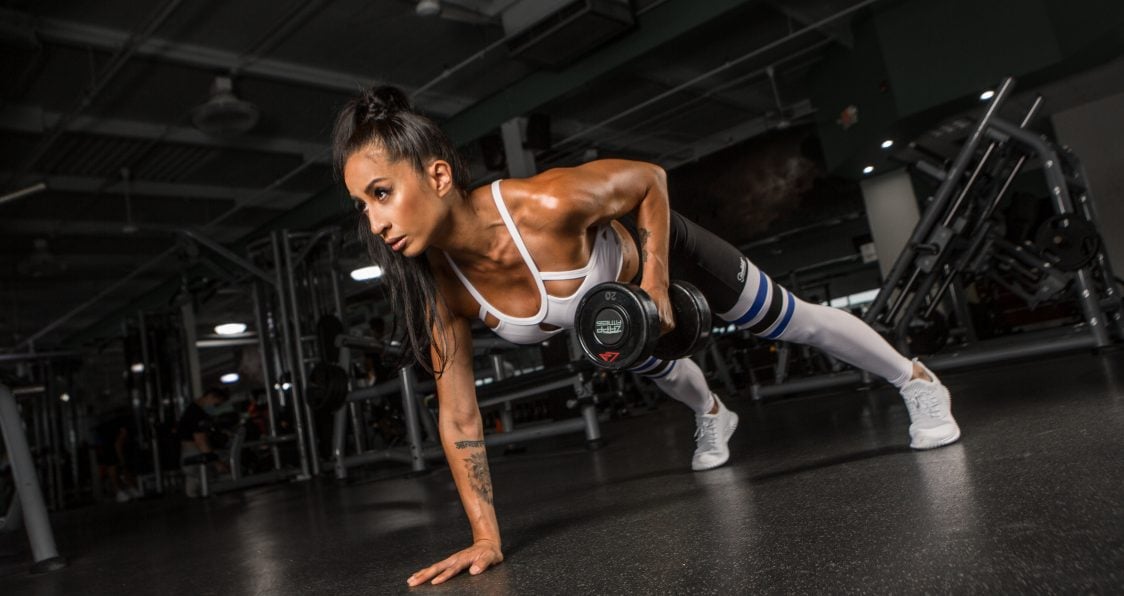 NPC East Coast Cup Preparation
When it comes to Margarita's competition prep, she knows how easy it can be to get overwhelmed. For Margarita, it is easy to get overwhelmed with competition prep when you are thinking too far out. For her, it is best to approach each day one at a time and follow and trust the process. A great pro tip from a true professional.
Training Plan
When it comes to Margarita's training plan, it usually revolves around cardio and weightlifting, staggered throughout the days and week to maximize her workouts. Leading up to this event, cardio is done 7 days a week, with a 35-minute morning cardio session and 35 minutes performed in the evening. She will also perform three glute exercises 7 days a week for around 15-30 minutes. For weightlifting, a 4-day split will see 60-90 minute workouts.
To sum Margarita's workout routine up, she trains twice a day, morning and evening with cardio performed everyday and lifting dependent on her schedule. With juggling her business and finding time for self-care, she will either workout at her apartment gym or on Chelsea Piers, all depending on how she feels and what kind of time she can commit.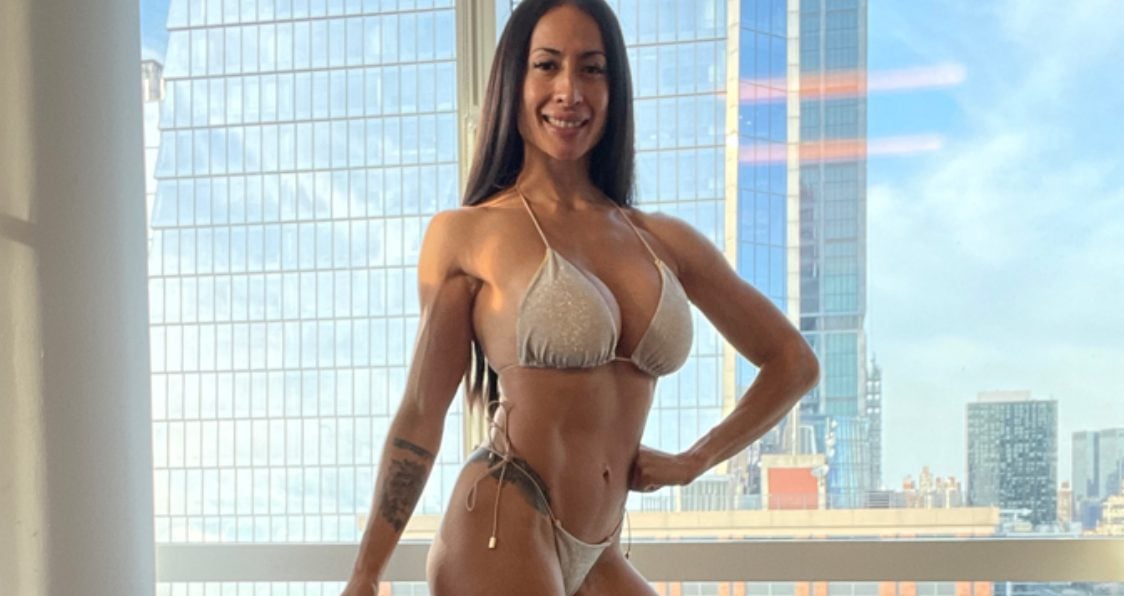 Nutrition & Supplementation
Her diet has to be strict and meal prepping has been a huge help for this. Typically, food will be delivered on Sunday and Thursday so she only has to buy other food in smaller windows, if need be. As someone who isn't the biggest fan of microwaved food, working from home has allowed her to heat food on the stove in efforts to control everything she eats to really stick to her diet.
Supplements are vital for a routine and can fill in any gaps and eliminate deficiencies. Margarita takes her supplements religiously as directed to make sure nothing is sacrificed at any point.
Mental State
Bodybuilding always saved Margarita from the adversity, stress, and workaholic mind frame and has been a guide for how to decompress when dealing with an overachieving personality. Choosing to leave her WBFF Pro status to start fresh in NPC was a difficult decision, but one that has allowed her to learn from the best.
Having such an accomplished career thus far, she realized there is no good time to compete and that when life throws you obstacles or challenges, you need to roll with the punches and take them head on. For Margarita, when she would be preoccupied with other factors, it would add unnecessary stress and not allow her to feel fully comfortable or open to succeed.
Having left a job full of toxicity and an unhealthy work environment, she now works for a much healthier company which has alleviated much of her stress and has improved her bodybuilding ten-fold. What you do for work makes up so much of your day and impacts your health and fitness greatly, making this important to prioritize. Now in a spot she wants to be in, she has tailored her professional career in advertising to align nicely with her fitness and bodybuilding lifestyle.
How Margarita Stays Motivated
With her busy schedule and constant stress on both her mind and body, Margarita must find ways to stay motivated throughout her journey. For her, she lives almost a modern-day Mad Men-ad agency lifestyle while juggling bodybuilding all at once. She hopes to be an example of how you can prioritize and protect your health, fitness, and self-care without letting your career, business, and social events take full control. She hopes to break stereotypes, systemic racism, ageism, and sexism across both sides of the industry between fitness and business. And she hopes to be a role model for others, showing that you can in fact be an educated, career-oriented athlete. At the end of the day, you have one body and putting your longevity and health at risk just isn't something you should stand for.
About NPC East Coast Cup
The NPC East Coast Cup Championships are set to take place this weekend, starting on October 16. A national qualifier event, athletes will compete in the following divisions: Bodybuilding, Classic Physique, Figure, Fitness, Bikini, Men's Physique, Women's Physique, and Wellness.
Where: East Haven High School, 35 Wheelbarrow Lane, East Haven, CT 06513
When: Saturday, October 16, 2021
Time: Pre-judging starts at 11:00 am and Finals start at 5:00 pm
Tickets: Pre-judging costs $30 each and Finals General Admission costs $40 each
Click here to purchase tickets!
---
You can check out all the information you need at the NPC Northeast website here!
---
Wrap Up
Margarita Ventura is set to compete at NPC East Coast Cup Championships with her eyes on that top prize. Her training, nutrition, and mental state are all pivotal in getting her to where she is and this is shaping up to be an exciting event for her. Making the jump from the WBFF to NPC wasn't easy, but her work ethic and love of the sport has carried her a long way, and there's slowing down now.
---
Let us know what you think in the comments below. Also, be sure to follow Generation Iron on Facebook, Twitter, and Instagram. 
*Images courtesy of Margarita Ventura