Whey Isolate for Your Gains
When it comes to choosing a good whey protein isolate, there are so many options on the market it is really hard to choose. You want something with good macros and high protein content that does not break the bank, and comes from a reputable brand. Plus, let's not forget it's gotta taste good if you'll be chugging it on the daily!! There are a few options that fit this category, but MUTANT is one that stands out with their product, MUTANT ISO SURGE, a whey protein isolate & hydrolysate mix that fits the description and then some.
Let's dive in.
What is Whey Protein Isolate? 
Whey protein isolate? What is that? To put it simply, it is whey protein concentrate that has been further processed to remove most of the lactose and fat. You can also look for hydrolysate, which is just as pure as isolate for the most part. Most whey protein isolates will contain about 90% protein, which is a great amount of the macro. Whey protein isolate is usually seen as the preferred option to whey protein concentrate, which is for a few reasons.
Whey Protein: Isolate vs. Concentrate
Isolate vs. concentrate, the long debated topic. There is one key component that separates whey protein isolate from whey protein concentrate, and that is the amount of protein in each portion. Isolate provides more protein in each serving, with less fats, carbs, and sugars. Isolate is a better option if you are trying to shed fat, or even take it a step further and prep for a bodybuilding show.
Do not be confused, both of these products are derived from milk after the cheese or yogurt making process, so they are not vegan friendly. But, since whey protein isolate contains little to no lactose, it can be a good option for those that are more sensitive to lactose.
Then, a protein hydrolysate is a complex mixture of peptides of different chain length together with free amino acids. This can be defined by a global value known as degree of hydrolysis (DH), which is the fraction of peptide bonds that have been cleaved in the starter protein
Choosing a Whey Protein Isolate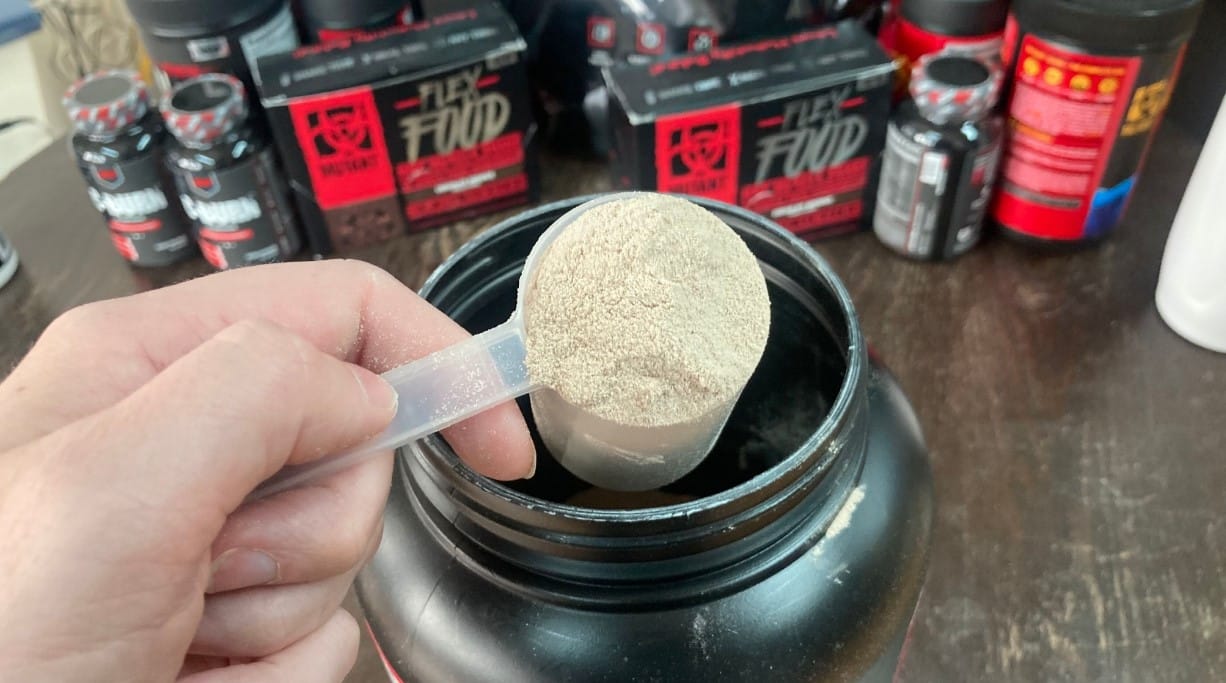 When it comes to choosing a whey protein isolate, there are a few things to keep in mind. Let's take a look at what those might be.
Protein Content
You want to look at not only how much protein is in each serving, but also the source of the protein. Whey protein isolate is not the cheapest to put in a product, so some companies supplement with blends, which is less than ideal. Look for a label that is 100% whey protein isolate or hydrolysate.
Digestion
Digestion issues are fairly common with whey protein products, that is no secret. Look for something that makes digestion faster, you want something with the enzymes to really make it easy on your stomach.
Natural Ingredients
So many supplements in today's day and age are packed with junk ingredients and fillers. Look for something that has minimal artificial flavors, colors, and is not pumped full of junk ingredients. 
Transparency
It is far too often that you see supplement companies cutting corners on their nutrition labels in order to increase the profit margin. Look for a label that has everything listed clearly, and no secrets hidden in the fine print. 
MUTANT ISO SURGE
Maximize your gains with a great tasting and effective whey protein isolate, MUTANT ISOSURGE.
Now that we have addressed what to look for in a whey protein isolate, as well as what exactly whey protein isolate is, it is time to go over the whey protein isolate that stands out to us, which is MUTANT ISO SURGE. 
MUTANT ISO SURGE is a fast absorbing protein-packed product that is designed to get to your muscles quickly to help you recover. What else does it offer?
Macros and Ingredients
Beginning with one of the most important parts of choosing a whey protein isolate, let's look at the macronutrients and the ingredients. MUTANT ISO SURGE is packed with 25 grams of protein per scoop, accompanied by 1 gram of carbs and one gram of fat.
As far as ingredients, ISO SURGE contains whey protein isolate as well as whey protein hydrolysate. It also contains cocoa (which is processed with alkali), and contains 2% or less of natural & artificial flavors. It also has a natural cream flavor, MCT oil (fractionated coconut oil) which helps digestion, then salt and coffee powder which help flavor, color (caramel), potassium citrate, guar gum, sucralose, sunflower lecithin, silicon dioxide, lactase, protease, rebaudioside-A (from stevia leaf extract). Finally, ISO SURGE contains milk and tree nuts (coconut).
Flavors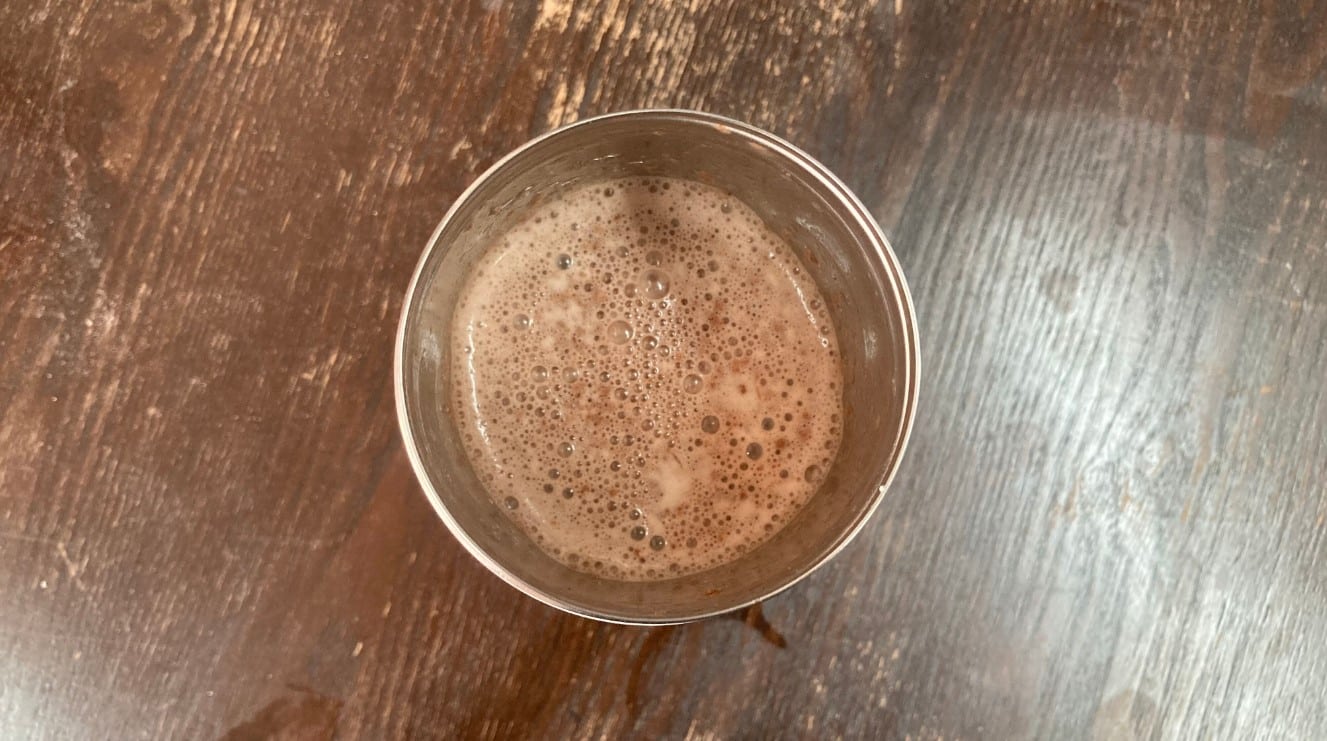 MUTANT ISO SURGE offers its 100% whey protein isolate in multiple unique flavors. It is not one of those protein powders that just has the basic chocolate and vanilla. ISO SURGE comes in the following flavors:
Birthday Cake

Chocolate Cheesecake

Chocolate Fudge Brownie

Coconut Cream

Mint Chocolate Chip

Peanut Butter Chocolate

Pineapple Coconut

Salted Caramel Chocolate

Strawberry Milkshake

Triple Chocolate

Vanilla Ice Cream
Price
One of the most influential aspects of a product that can make or break your buying decision, is price. Of course, you do not want something that breaks the bank, but something that is quality will not be cheap. That being said, MUTANT ISO SURGE is $44.99 for 23 servings. 
It might seem like a bit much, but for 100% whey protein isolate, this is a product that is not breaking the bank and you know is coming from a trusted brand. 
Our Verdict on MUTANT ISO SURGE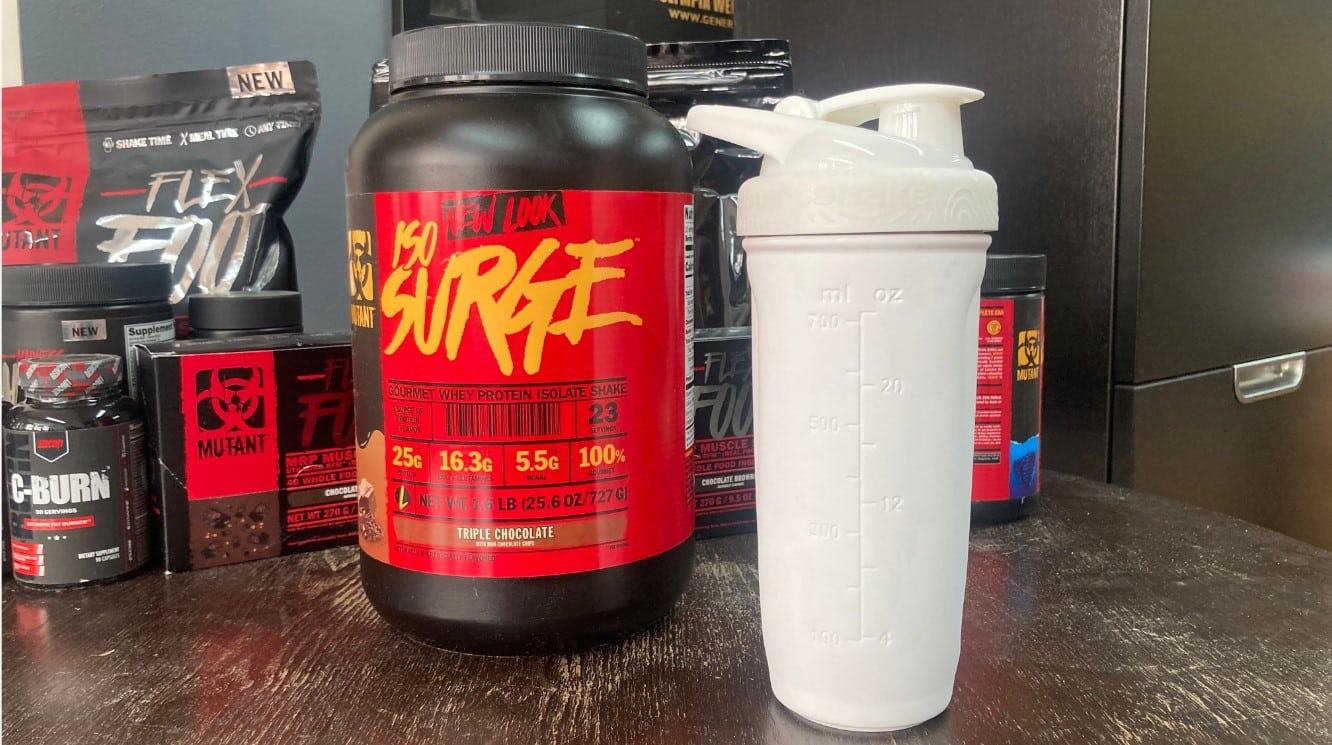 Of course, a Generation Iron review would not be complete without our honest testimony. We tried MUTANT ISO SURGE, and we were not disappointed. Here are some key points we would like to address: 
Flavor-

The flavors offer something for everyone, and they taste great. Sometimes protein powders will leave an unwanted aftertaste, especially with such a clean protein the flavors can sometimes lose their appeal, but ISO SURGE does not. Our personal favorite is Mint Chocolate Chip.

Mixability-

A common issue amongst protein powders is having a hard time mixing. However, ISO SURGE mixes great with 8-10 ounces of water.

Recovery-

Being that the protein is delivered to the muscles much faster than a protein concentrate, recovery is much better. ISO SURGE had us feeling ready to go again within two days of hitting a certain muscle group. 
Price and Shipping-

When it comes to whey protein isolates, the prices are sometimes outrageous and many companies take forever to ship. MUTANT ISO SURGE is an affordable product, and ships within a few days, so when you are running low you do not have to fret.
MUTANT ISO SURGE Wrap Up
Overall, whey protein isolate is a great option for gym goers. With so many on the market, it can be very difficult to choose, especially since there are so many things you have to look out for. MUTANT ISO SURGE is a product we certainly enjoyed and can confidently recommend.
Will you be trying MUTANT ISO SURGE?